[:fr]

Mini stations, maxi sensations ! Peu connu, loin des usines à ski, le val d'Hérens offre un ski de toute beauté dans un cadre sauvage et préservé. Imaginez-vous plongé dans un paysage de carte postale, dans un environnement de haute montagne à la pureté incroyable. Autour de vous, rien d'autre que d'innombrables glaciers suspendus et sommets majestueux à perte de vue : Dent Blanche, Cervin, Mont Blanc du Cheilon, Pigne d'Arolla…
Durant une journée, nous vous permettons de découvrir quelques itinéraires méconnus du val d'Hérens, à votre rythme. Nous partageons notre connaissance des lieux et des conditions pour apprécier ensemble une belle journée de ski de montagne sur des intinéraires peu fréquentés. A partir des remontées mécaniques, choix de la station en fonction des conditions de neige et de la météo. Solitude et convivialité garantis !
Loin des usines à ski, le val d'Hérens offre un ski de toute beauté dans un cadre sauvage et préservé :
Evolène
Arolla
Nax
Thyon-Verbier-4 Vallées
Votre camp de base freeride – Evolène (1'371m.)
Evolène dans le Val d'Hérens est un village typique qui su conserver son âme, à dix mille lieues des centres touristiques urbanisés. Et pourtant, Evolène constitue une base idéale pour la pratique du ski de randonnée ou de freeride.
A Evolène même, un télésiège et trois téléskis vous conduisent à 2'700m. d'altitude, au cœur d'un paysage à couper le souffle, face à la Dent Blanche (4'357m) et au Cervin (4'447m). Les pistes y sont variées et accessibles à tous les niveaux. Un magnifique domaine freeride peu fréquenté est également accessible directement par les remontées mécaniques.
Arolla (2'000m.) – Freeride au cœur des Alpes
Située à mi-chemin entre Zermatt et Verbier, sur le parcours de la mythique Patrouille des Glaciers, Arolla n'a pas connu le même développement frénétique que ses deux voisines. Pourtant, les 2 téléskis constituant la colonne vertébrale du domaine skiable permettent d'accéder à 3'000m et des possibilités de hors-piste à 360 degrés. L'enneigement y est excellent jusque tard dans la saison et les skieurs de tout niveau y trouveront leur compte.
Nax (1'286m)
A l'entrée du val d'Hérens, sur les hauteurs de Sion, se trouve un belvédère exceptionnel avec vue à 360 degrés sur tout le Valais. Le Mont Noble ressemble à un volcan et  il est possible de ski sur toutes ses faces. D'un côté, les magnifiques forêts de sapin surplombant le village permettent de skier, même lorsque les conditions sont délicates. De l'autre côté, se trouve le sauvage vallon de Réchy à partir duquel il possible de rejoindre les stations du val d'Anniviers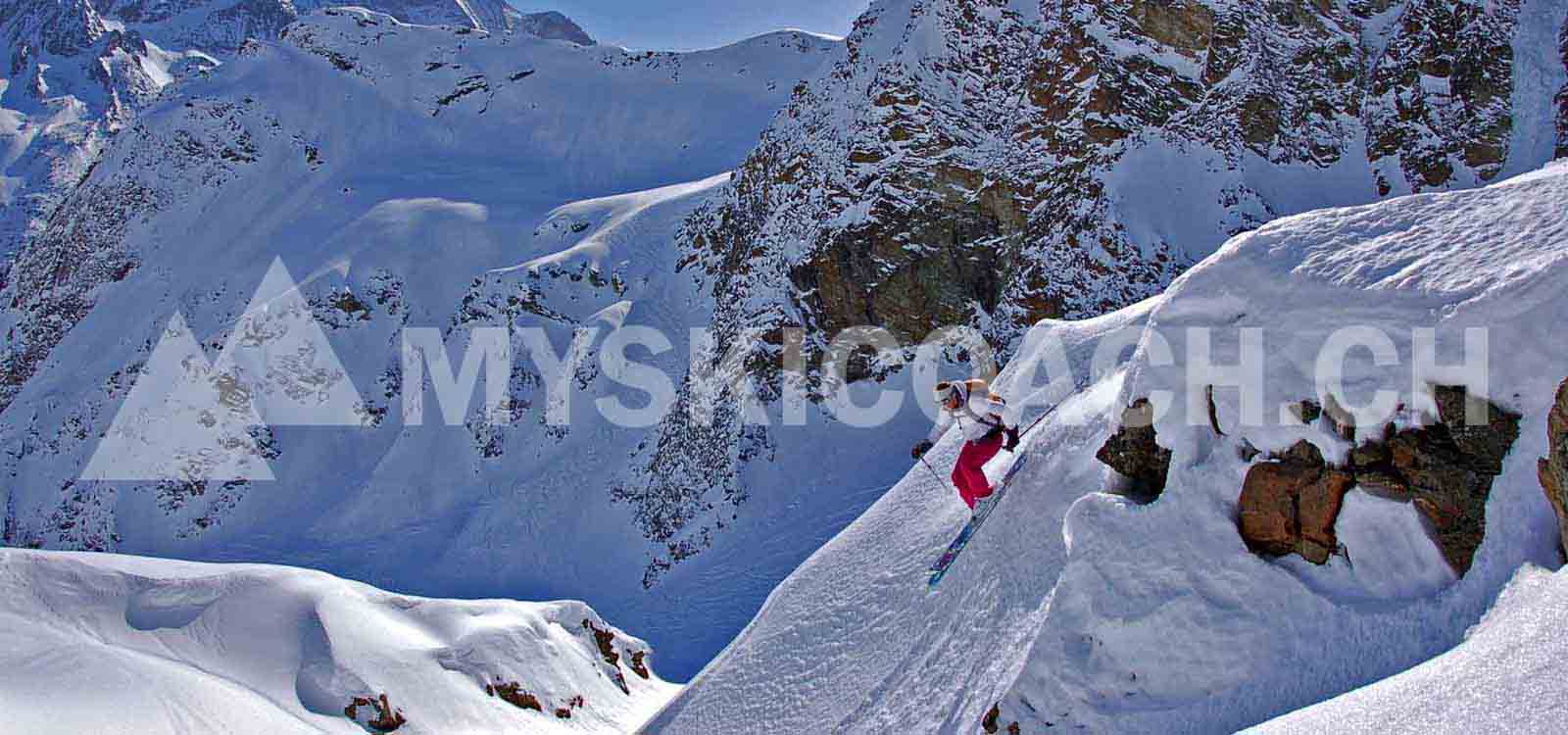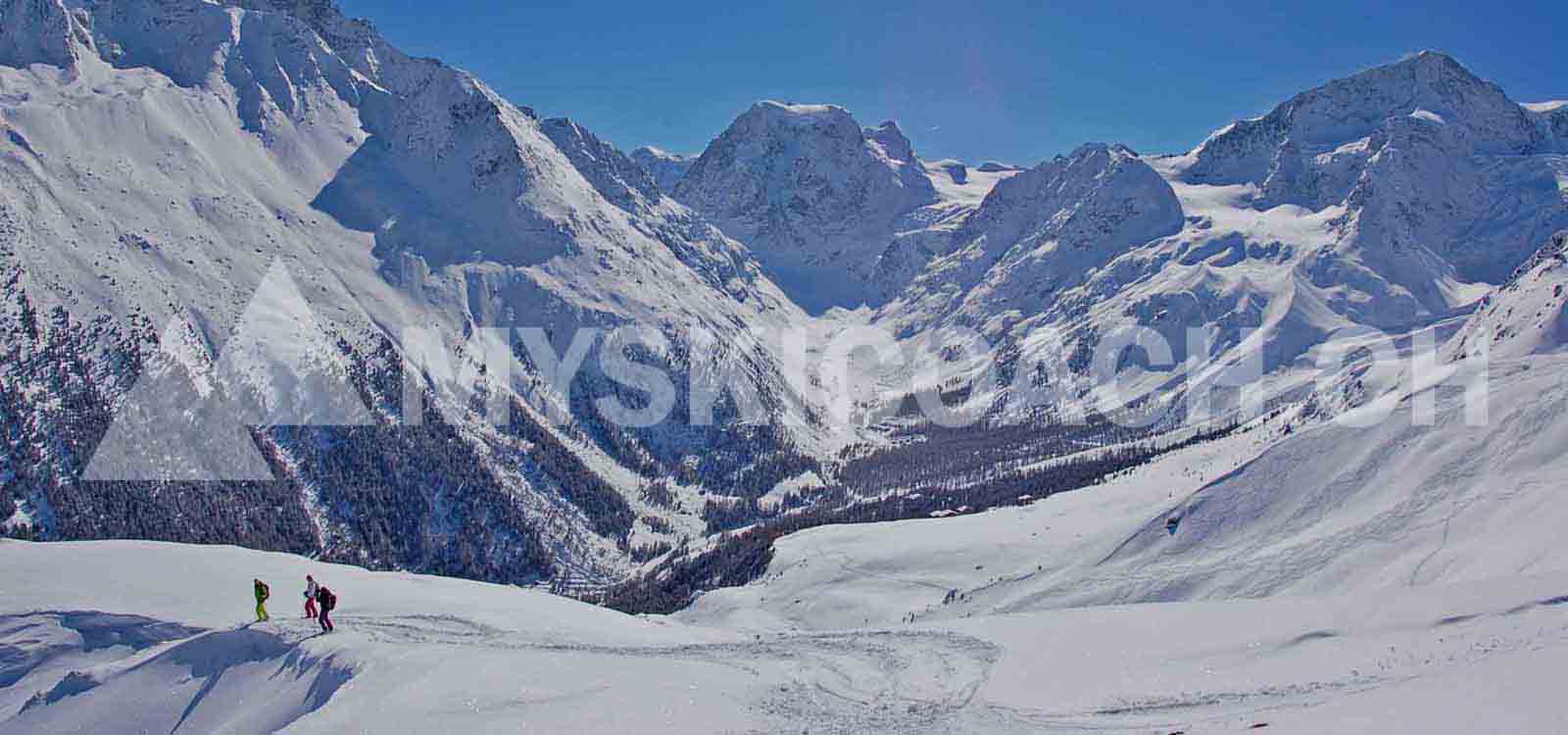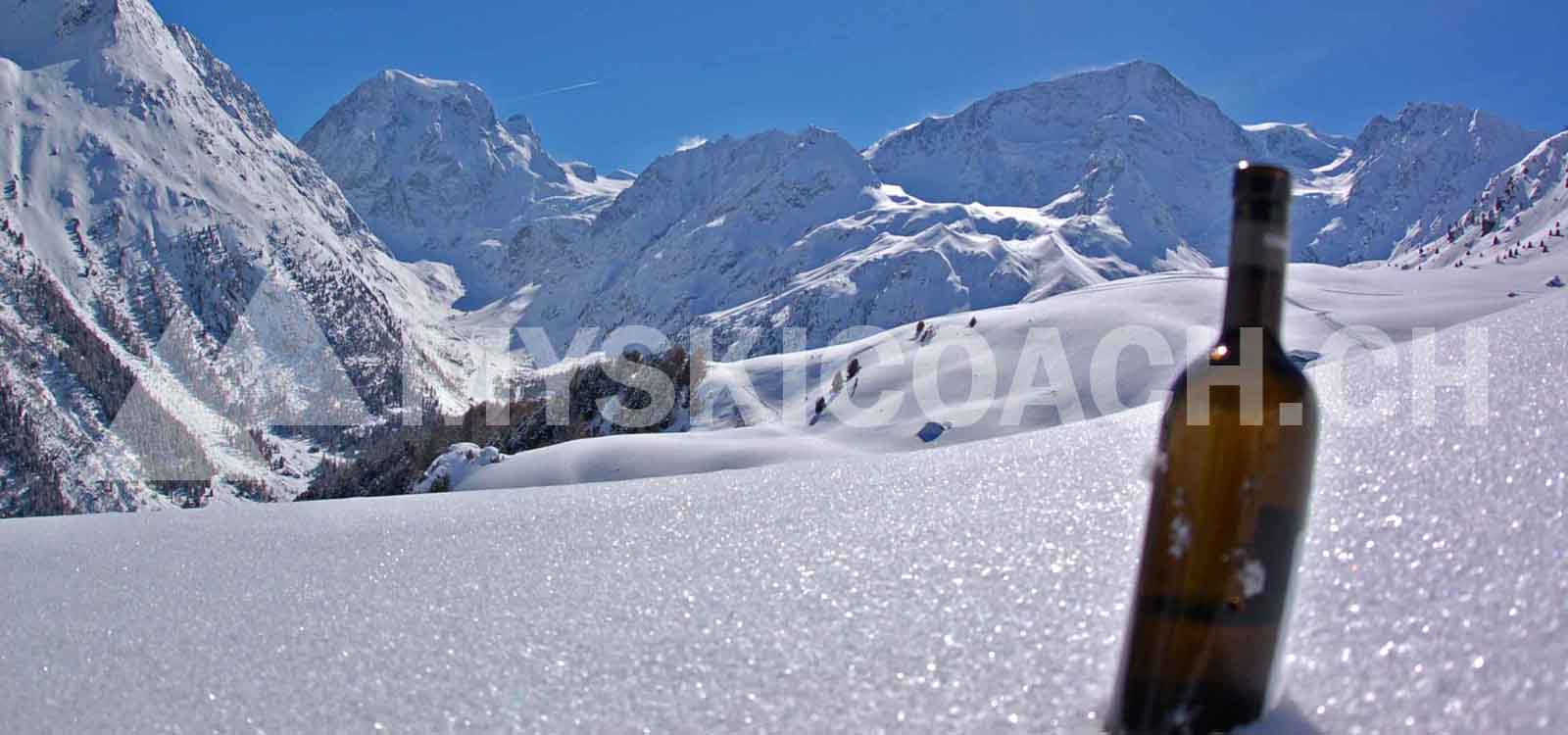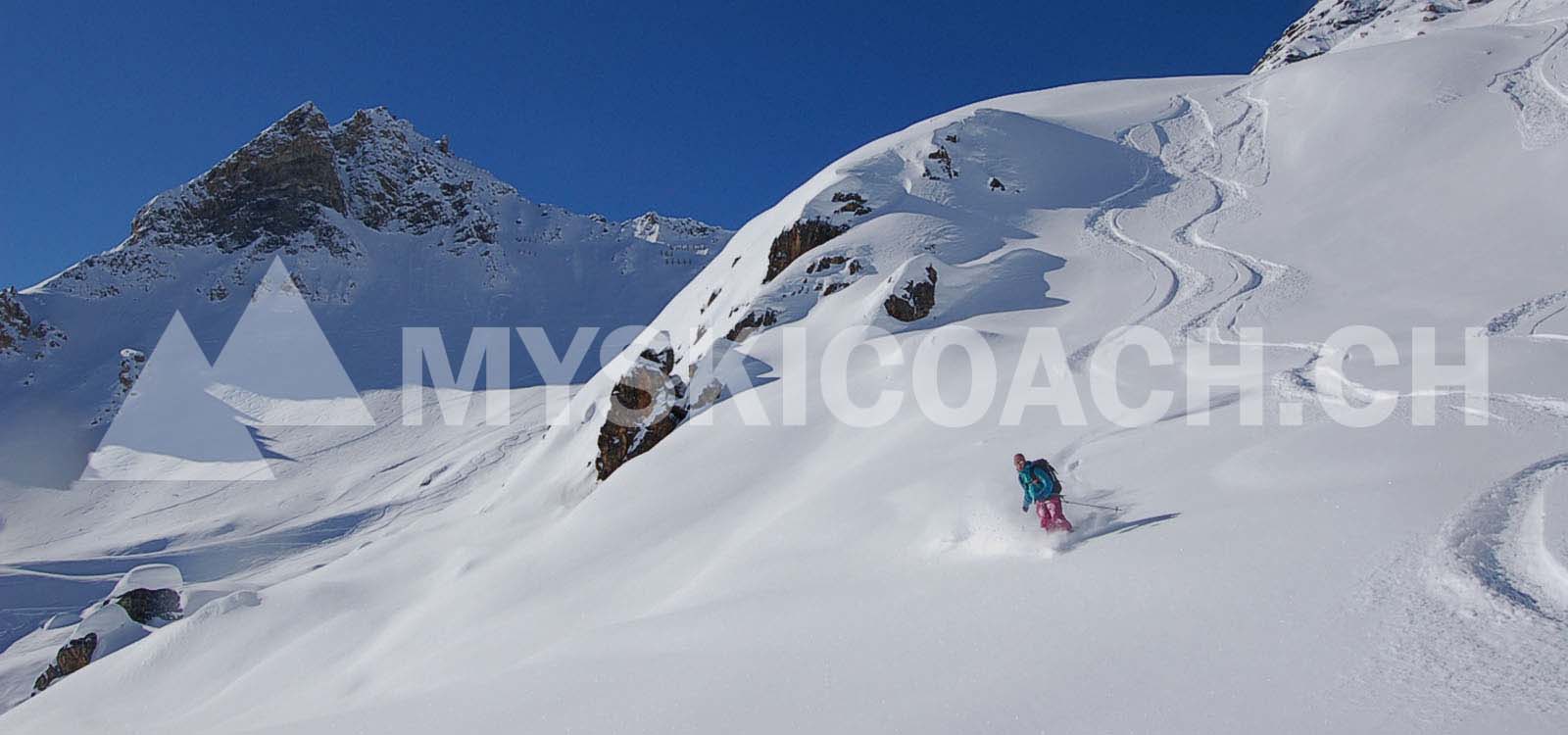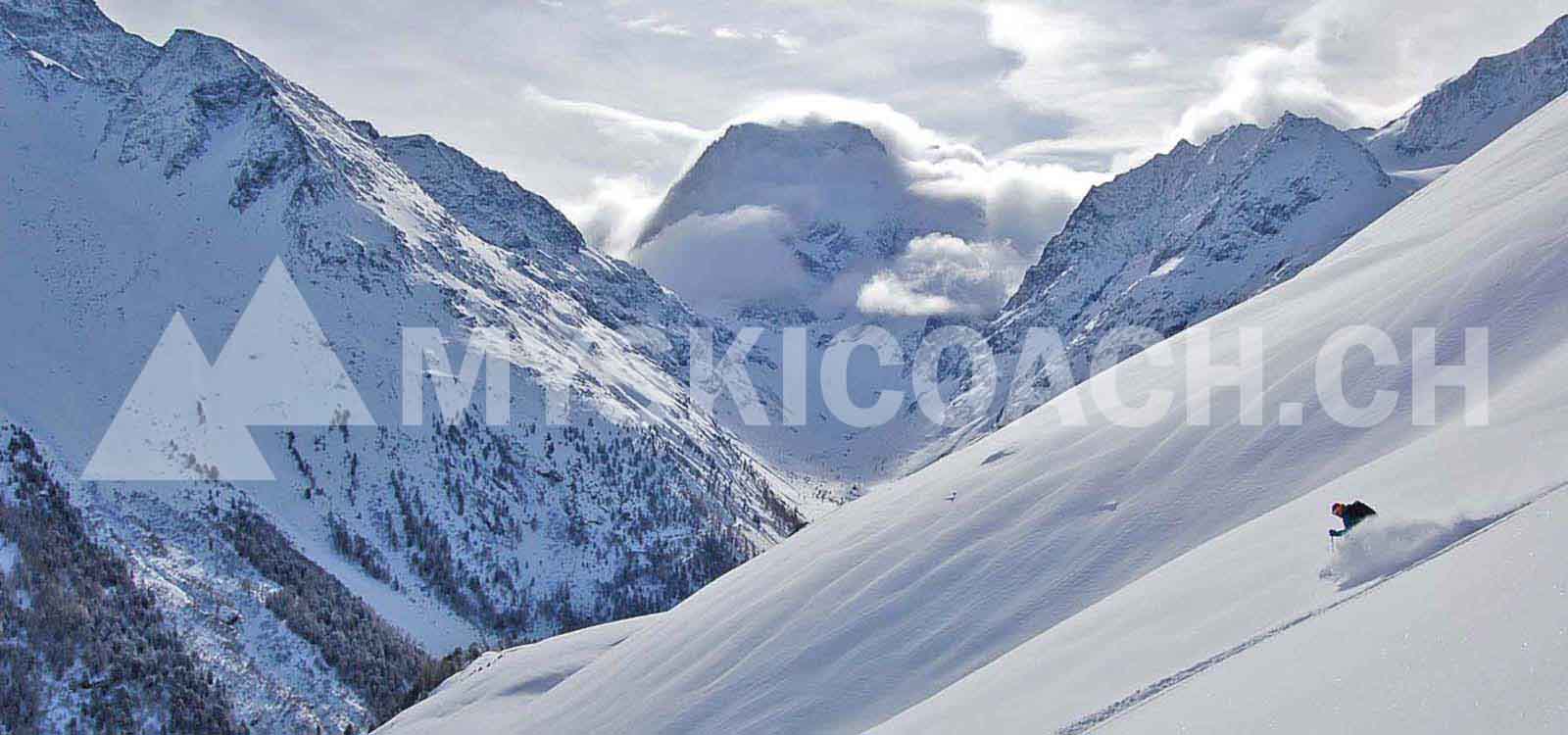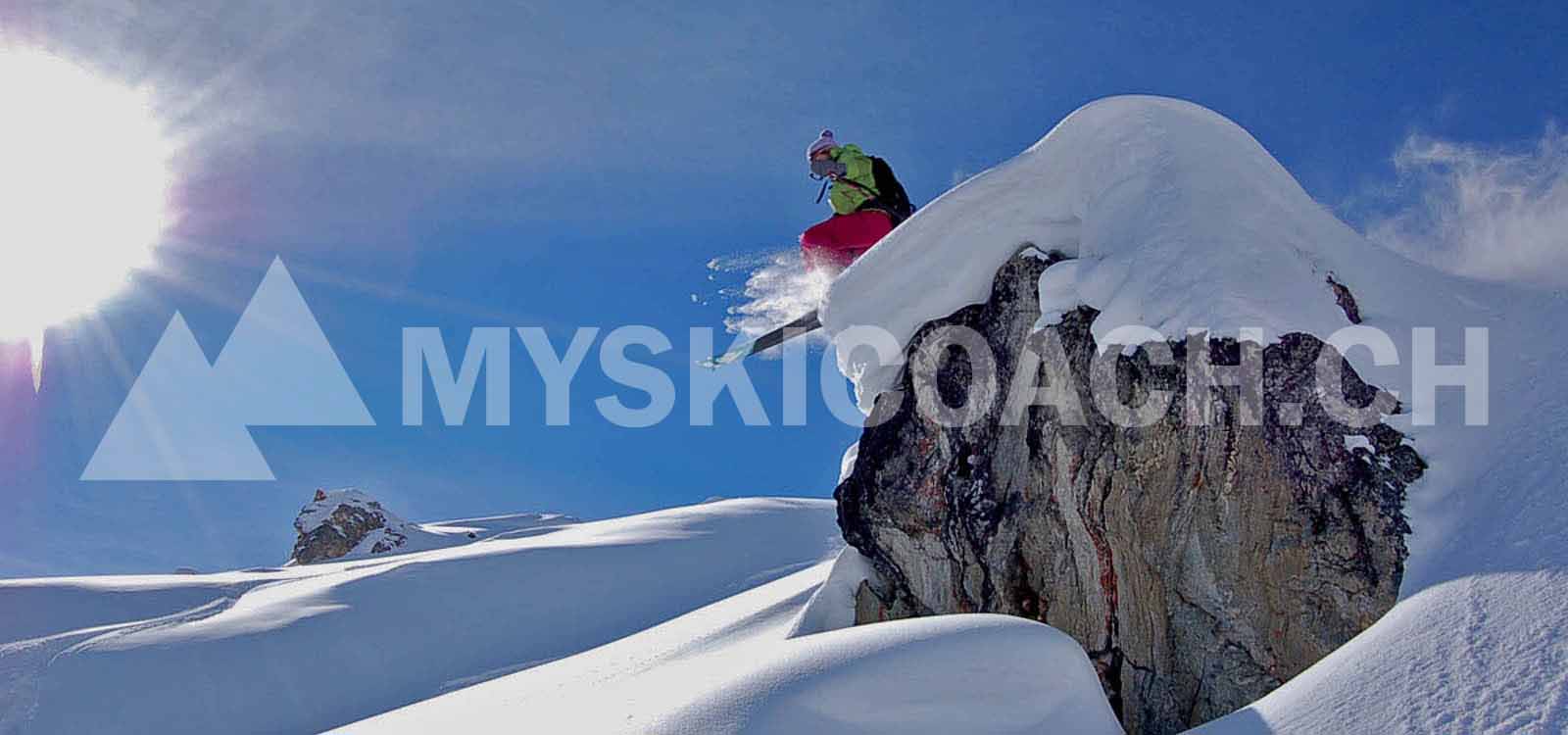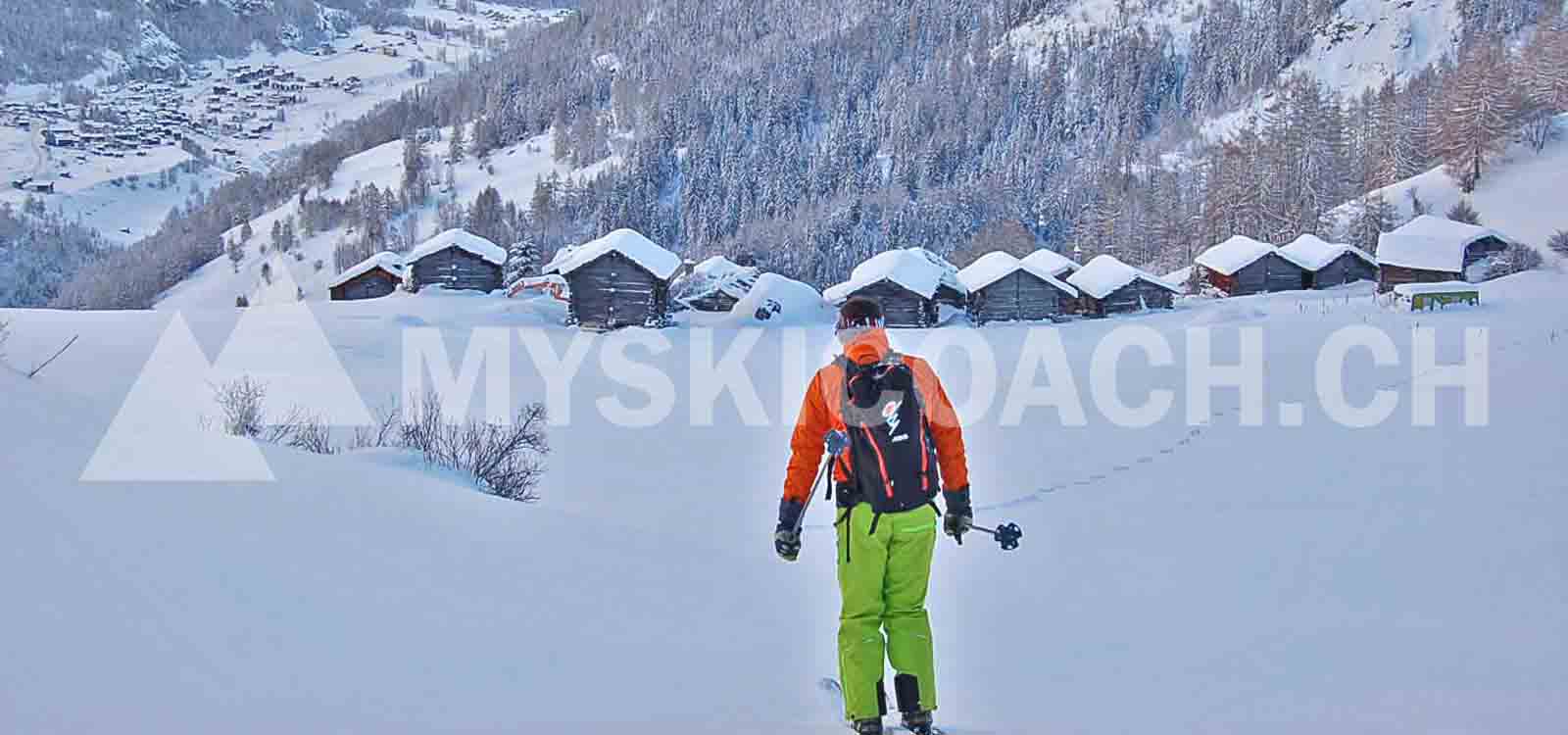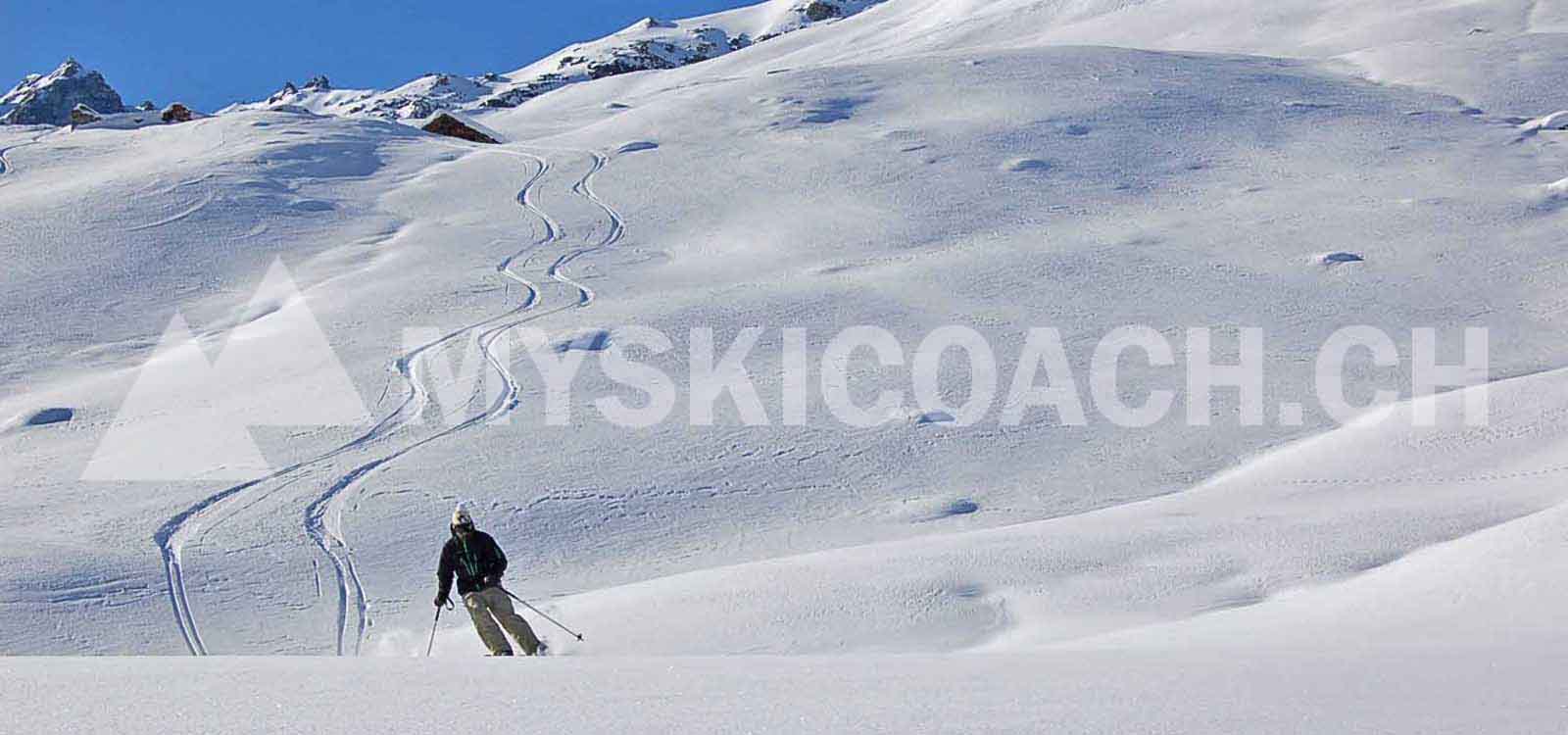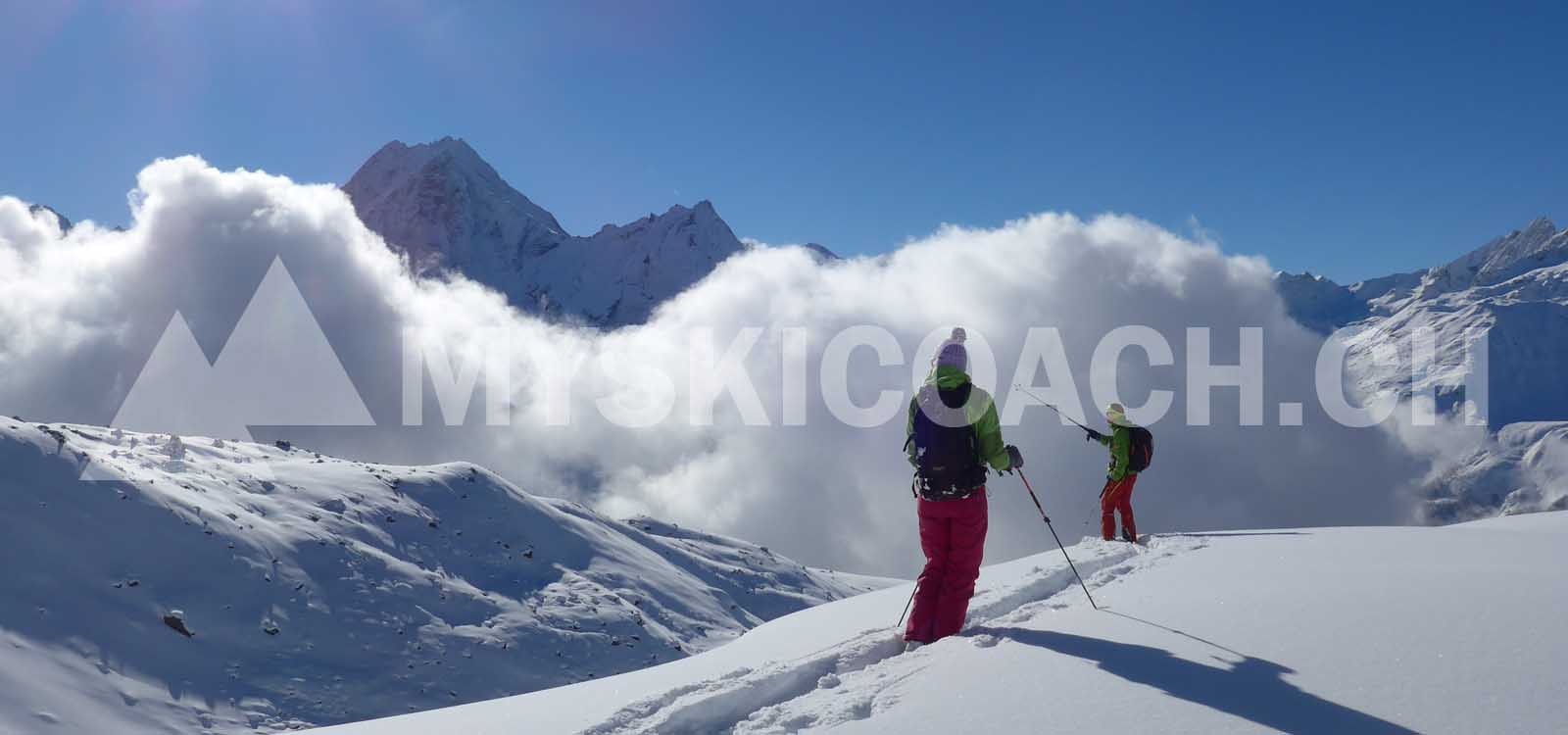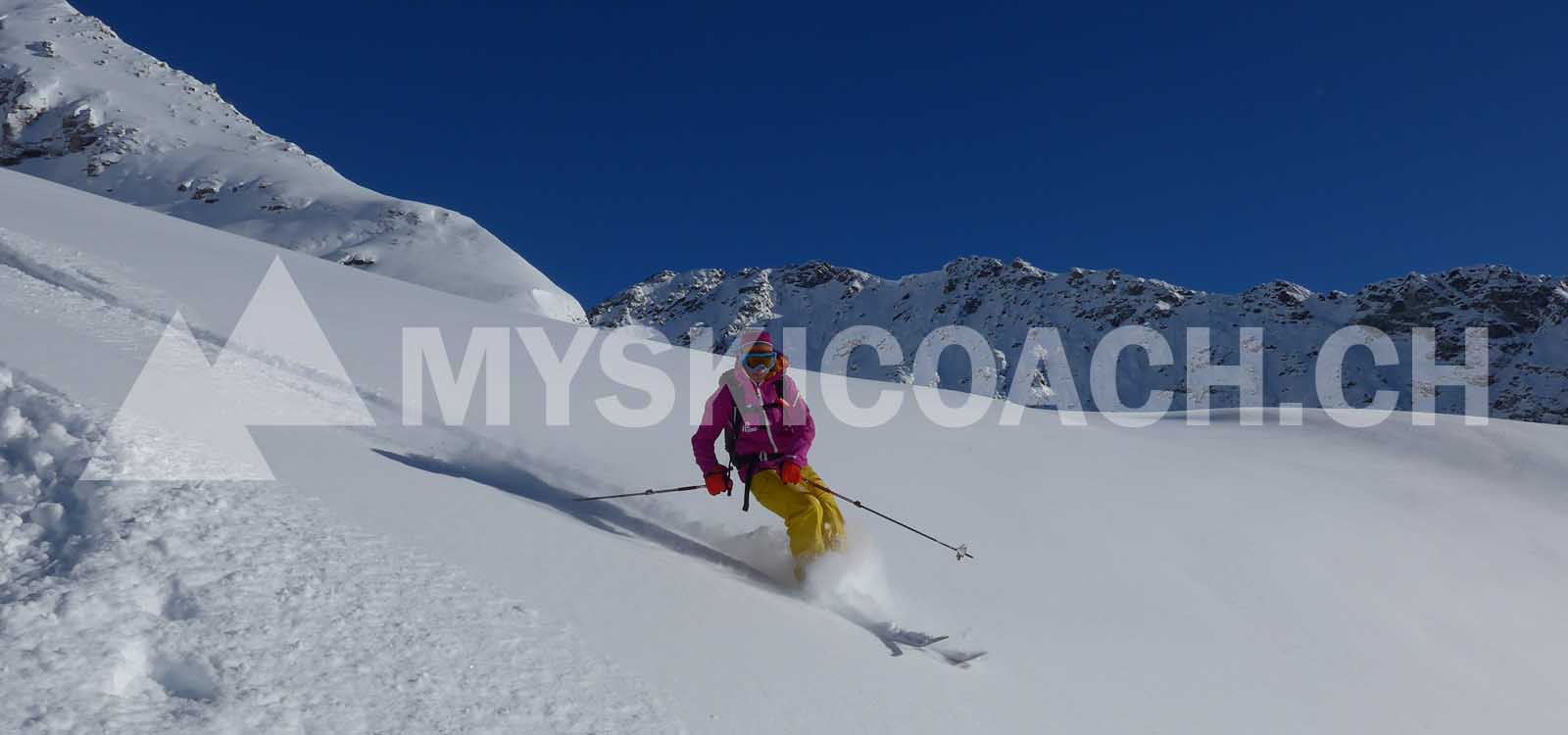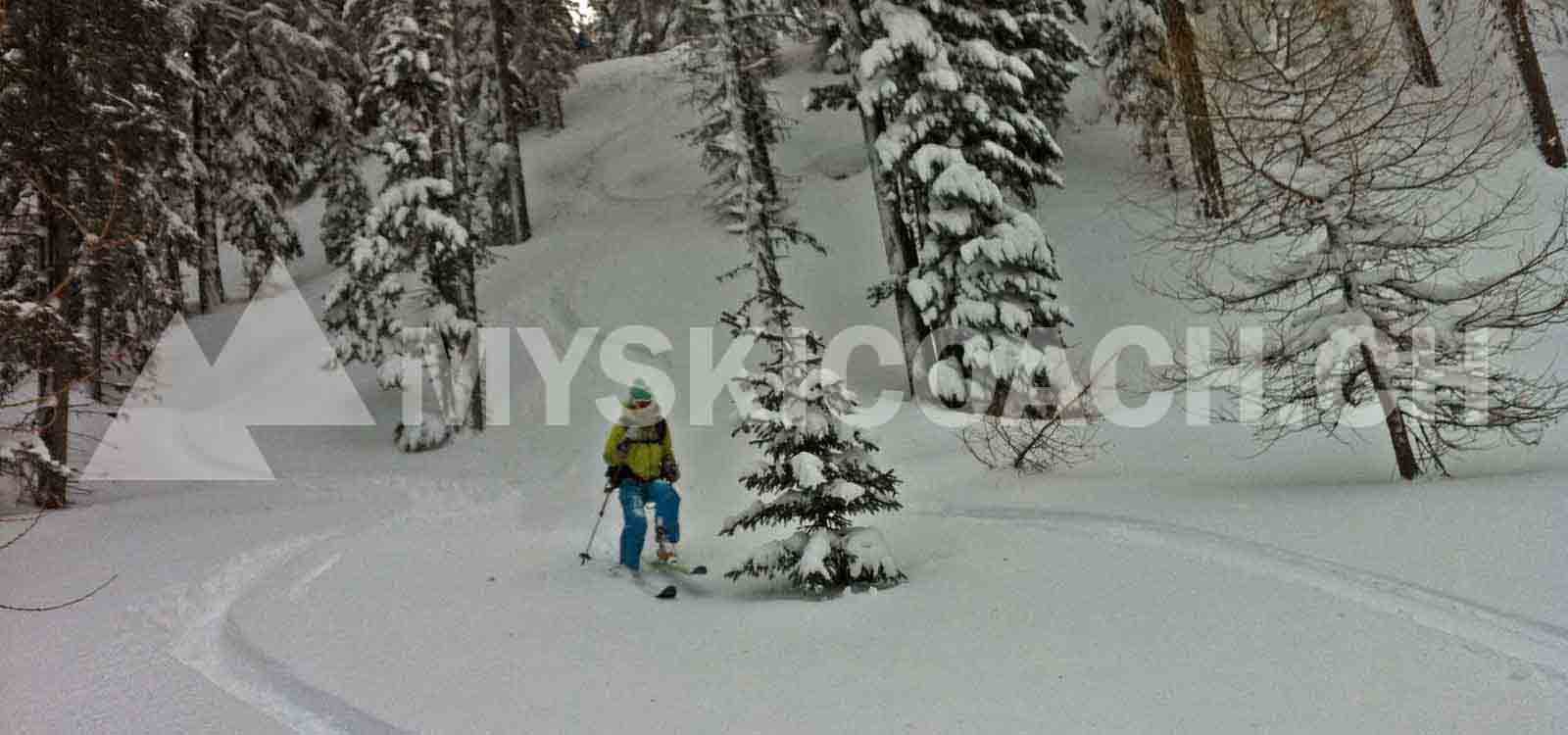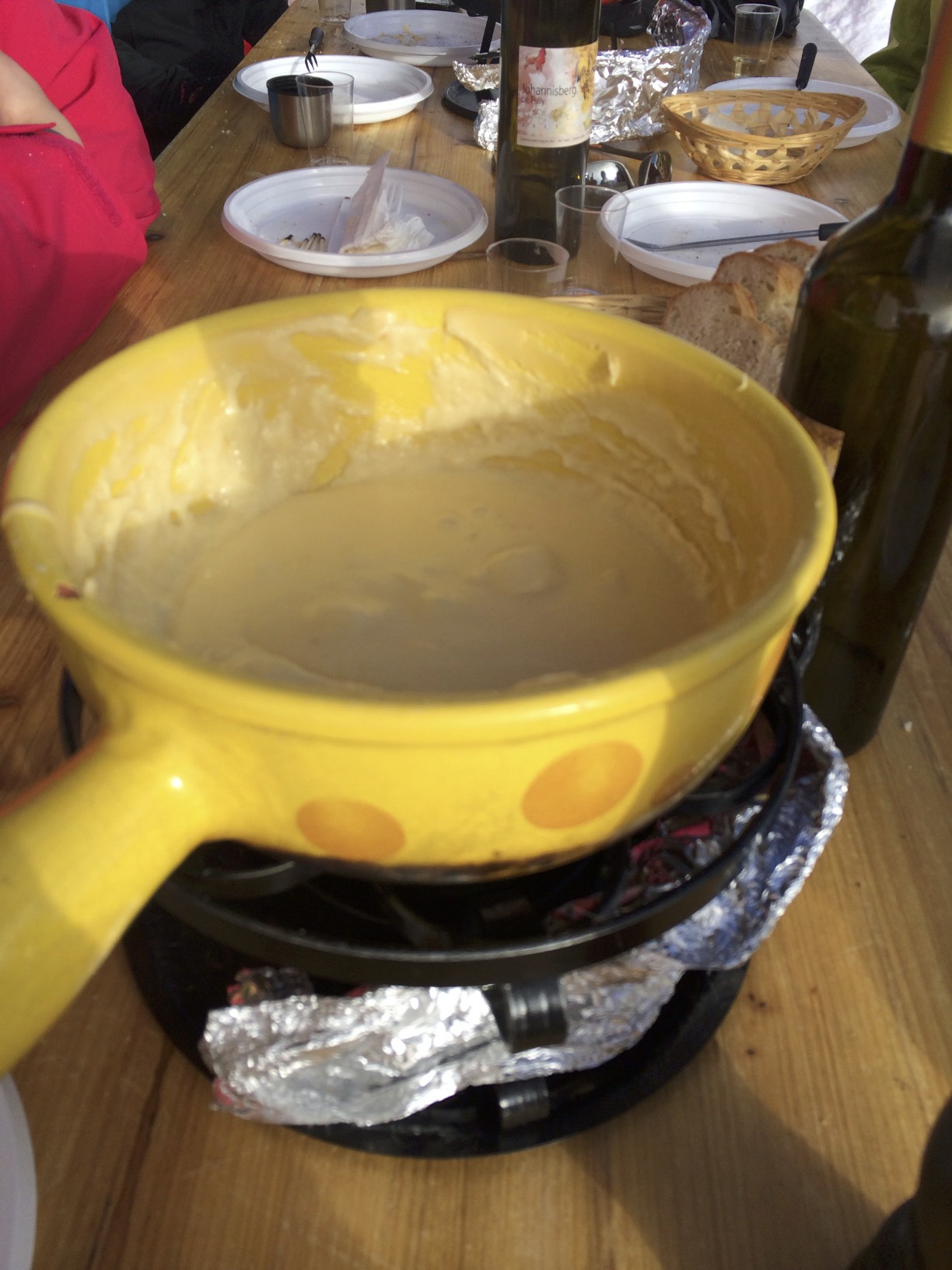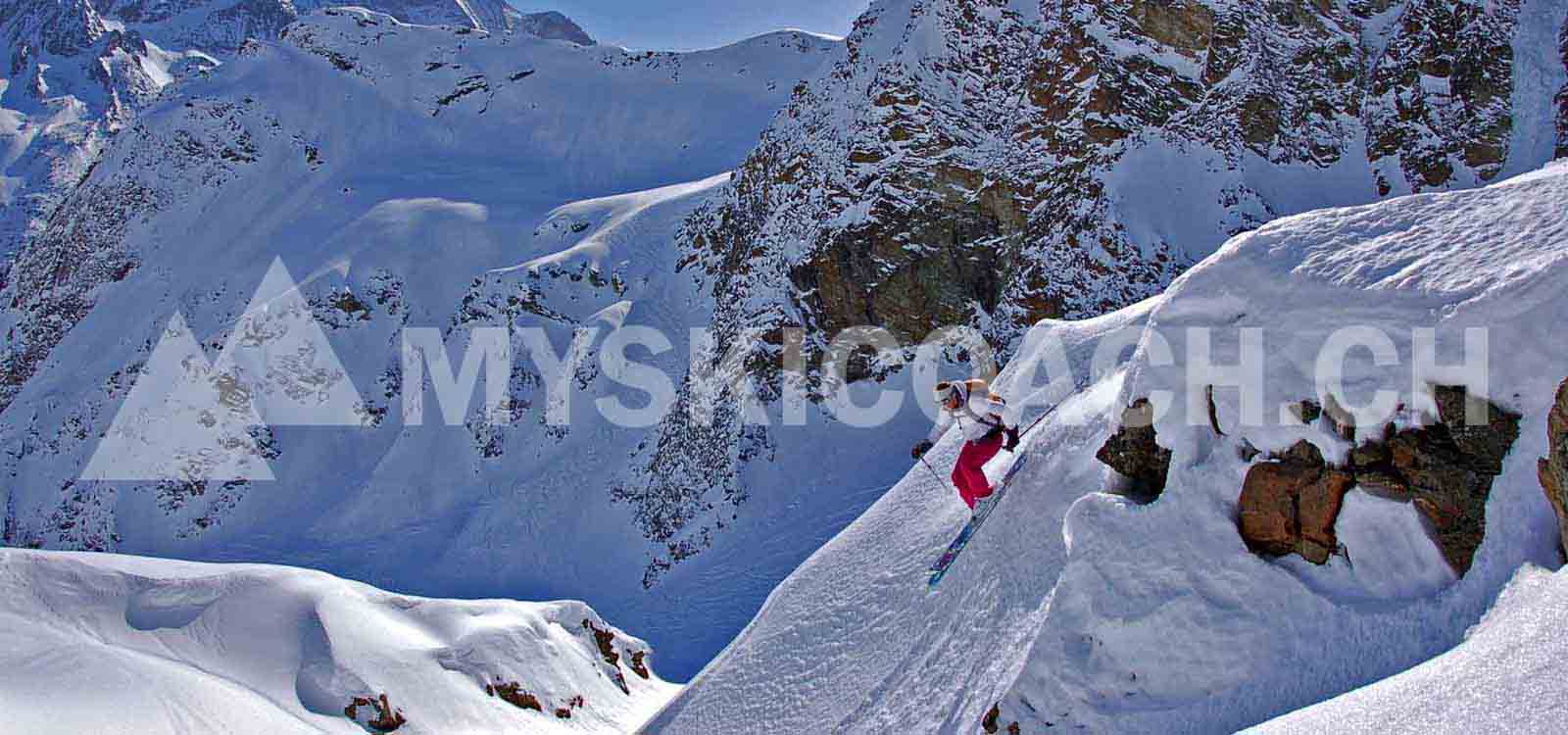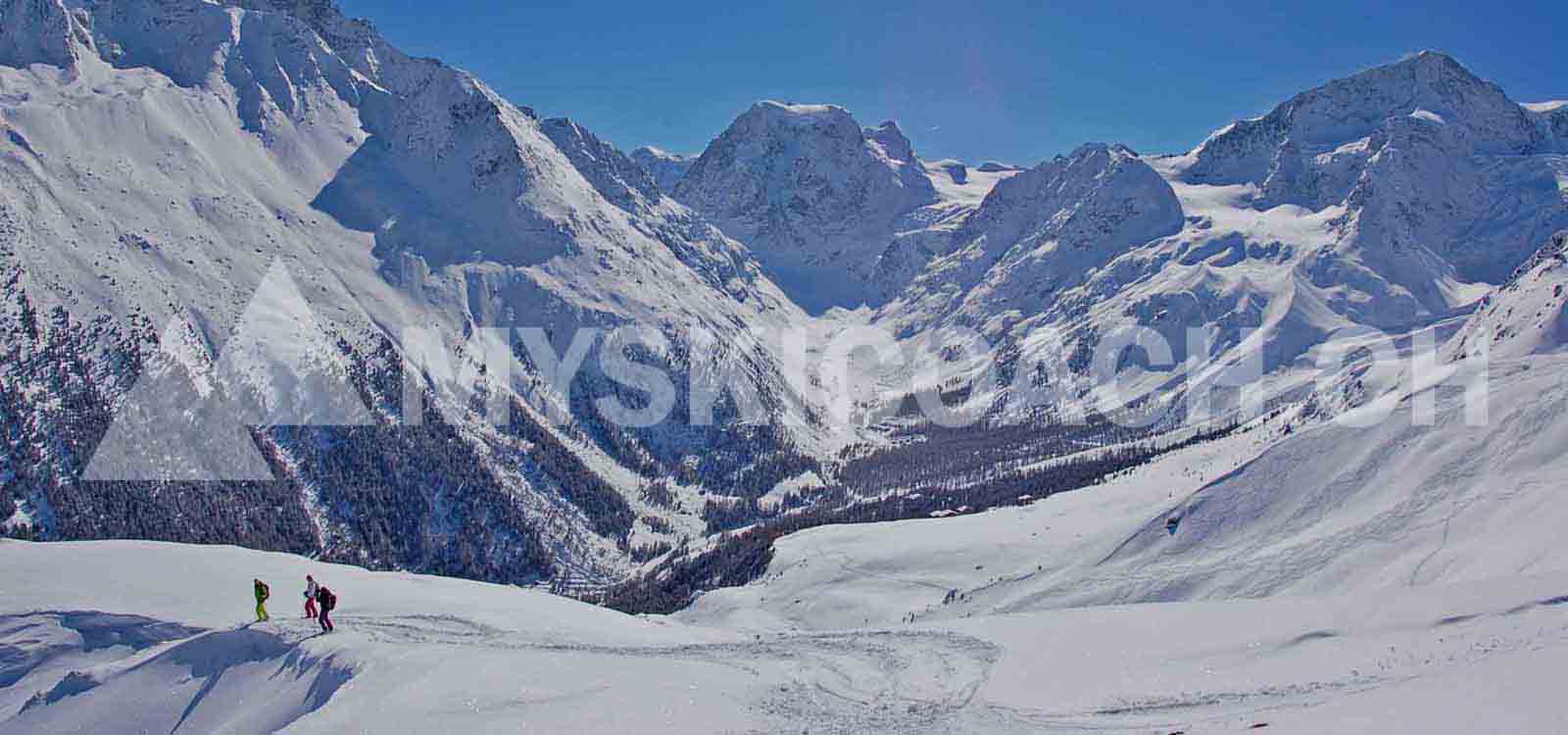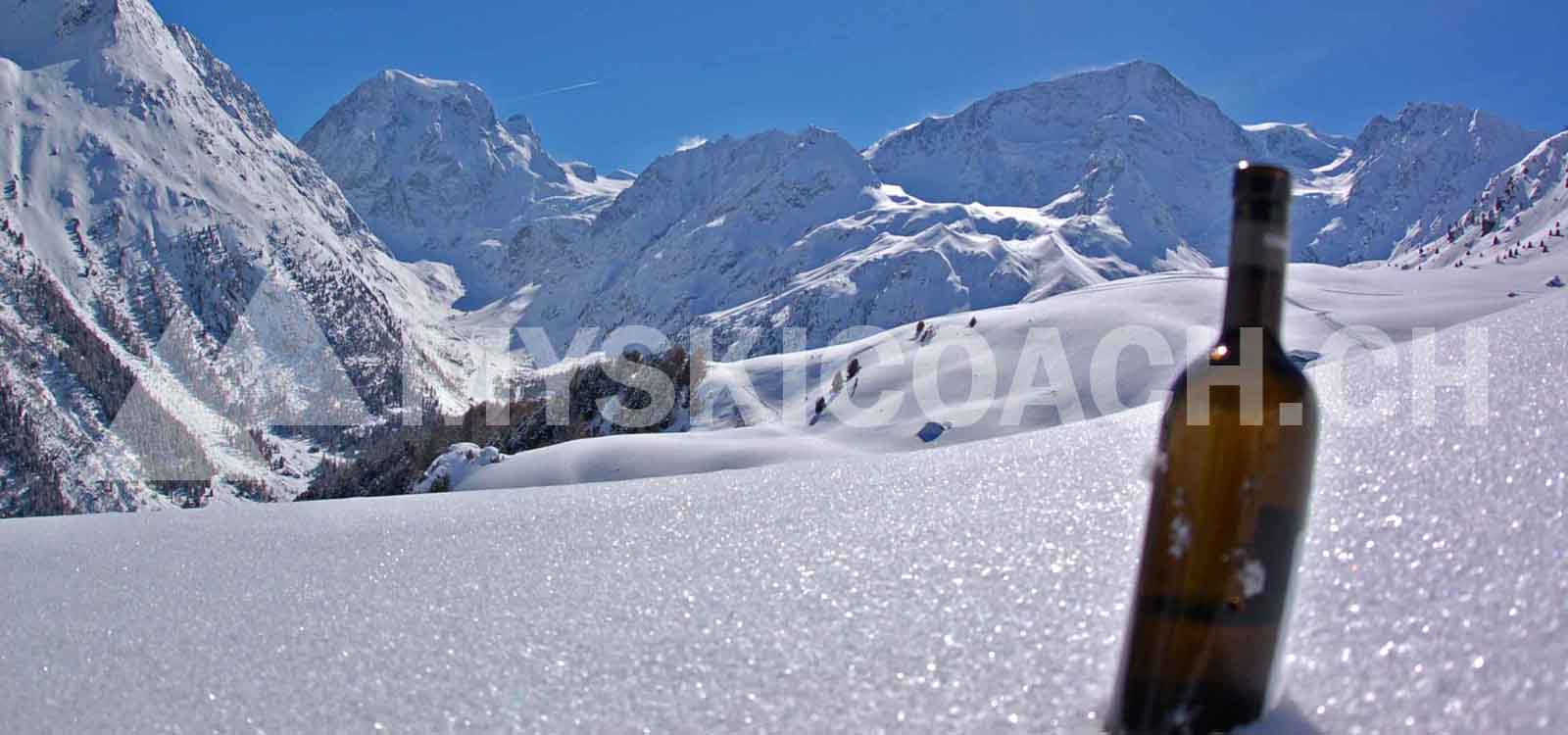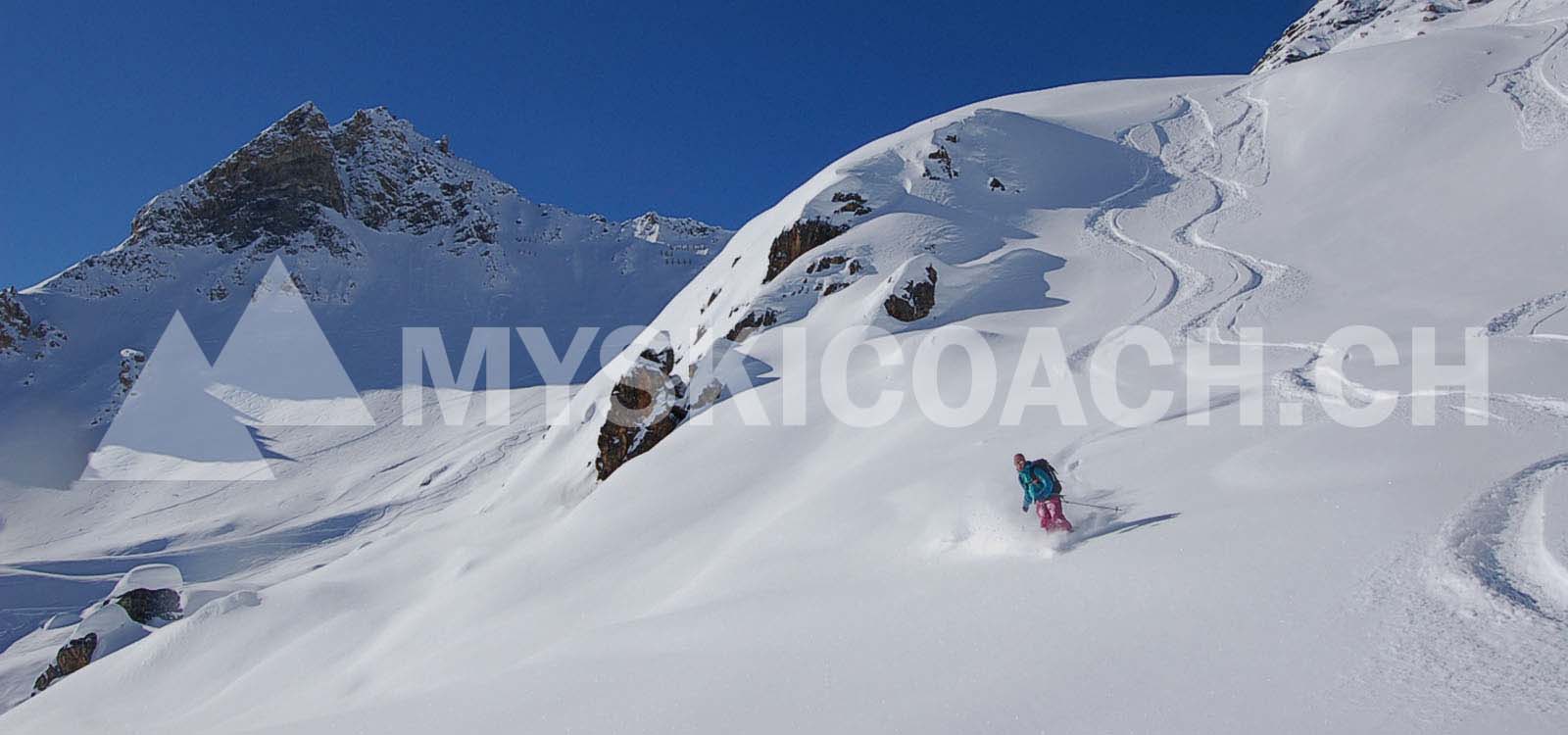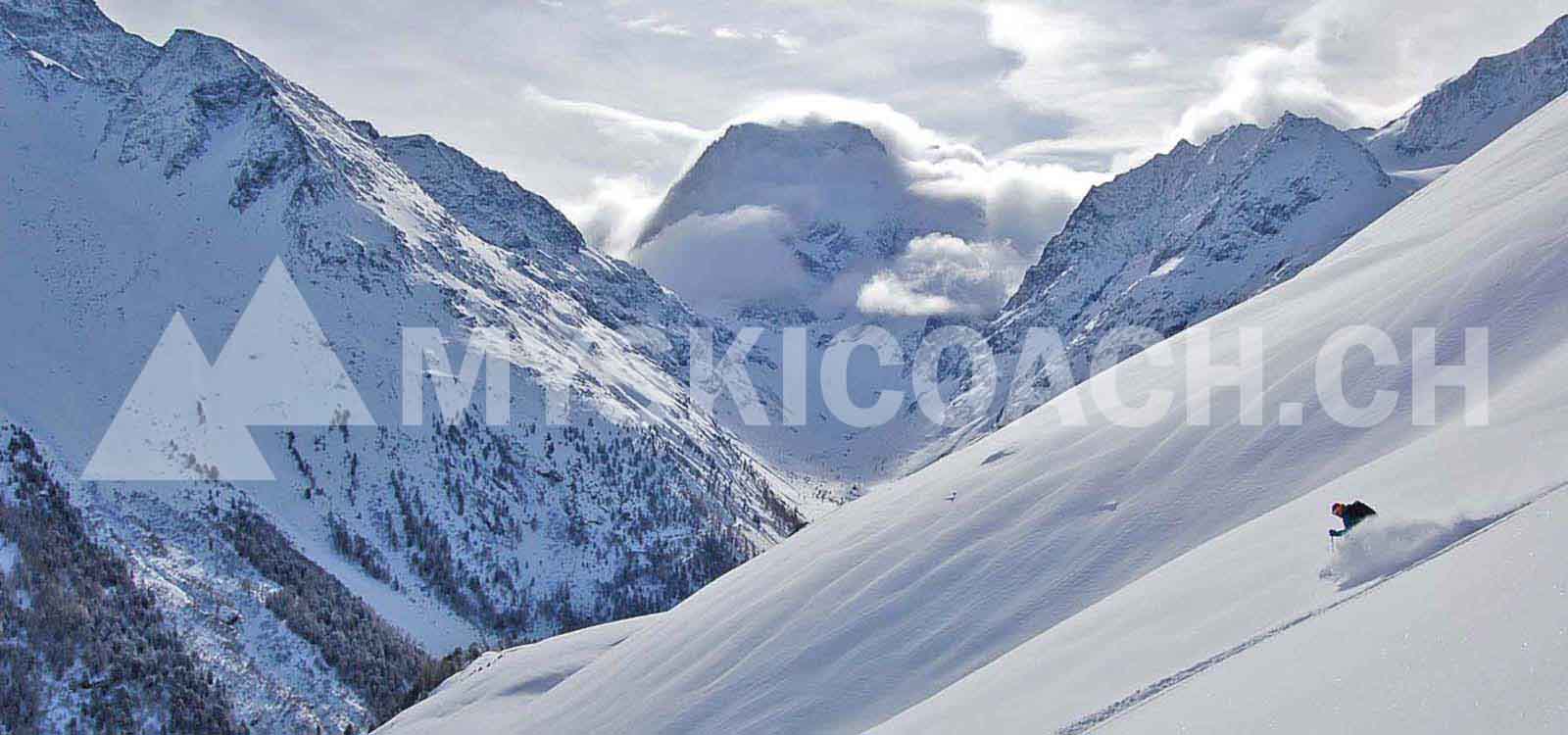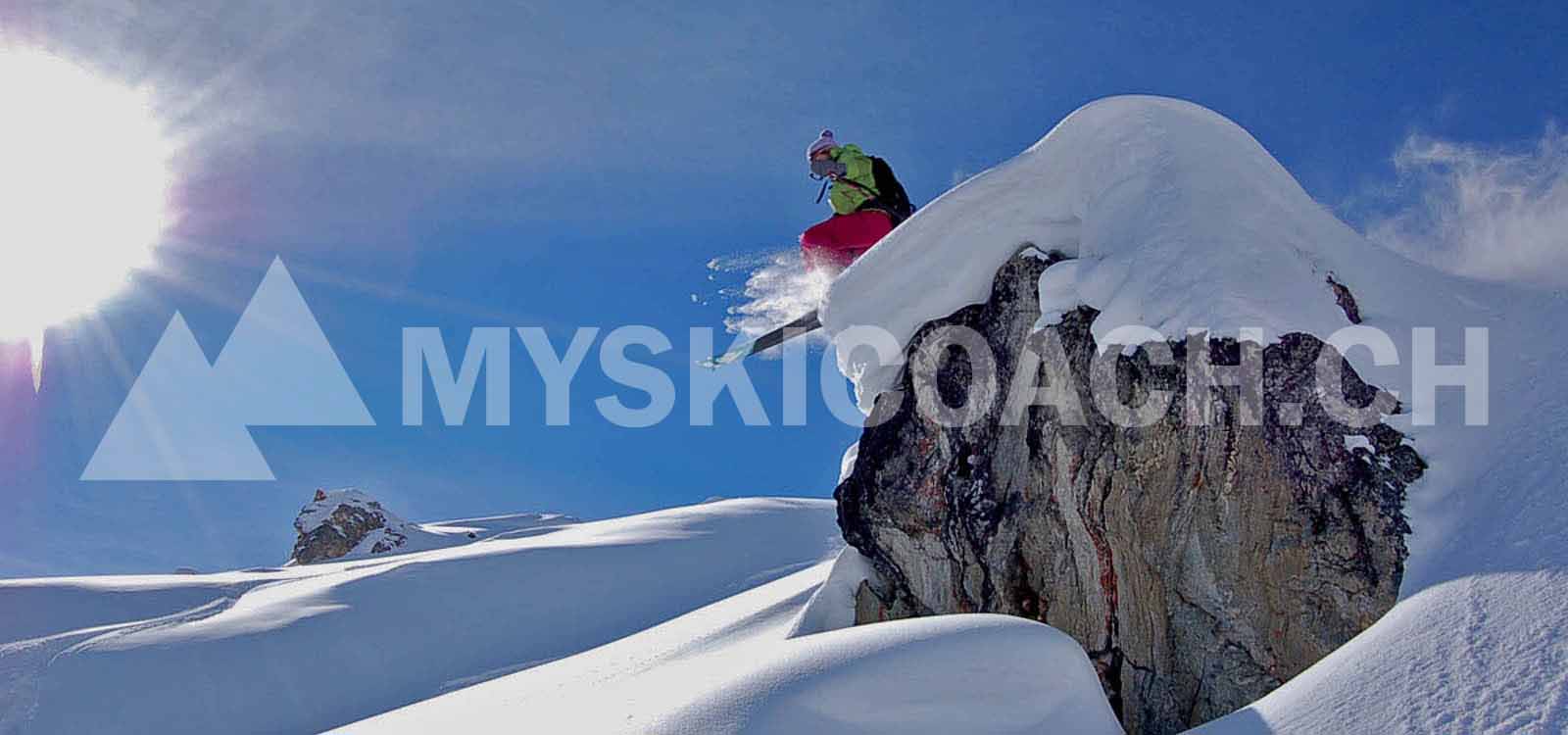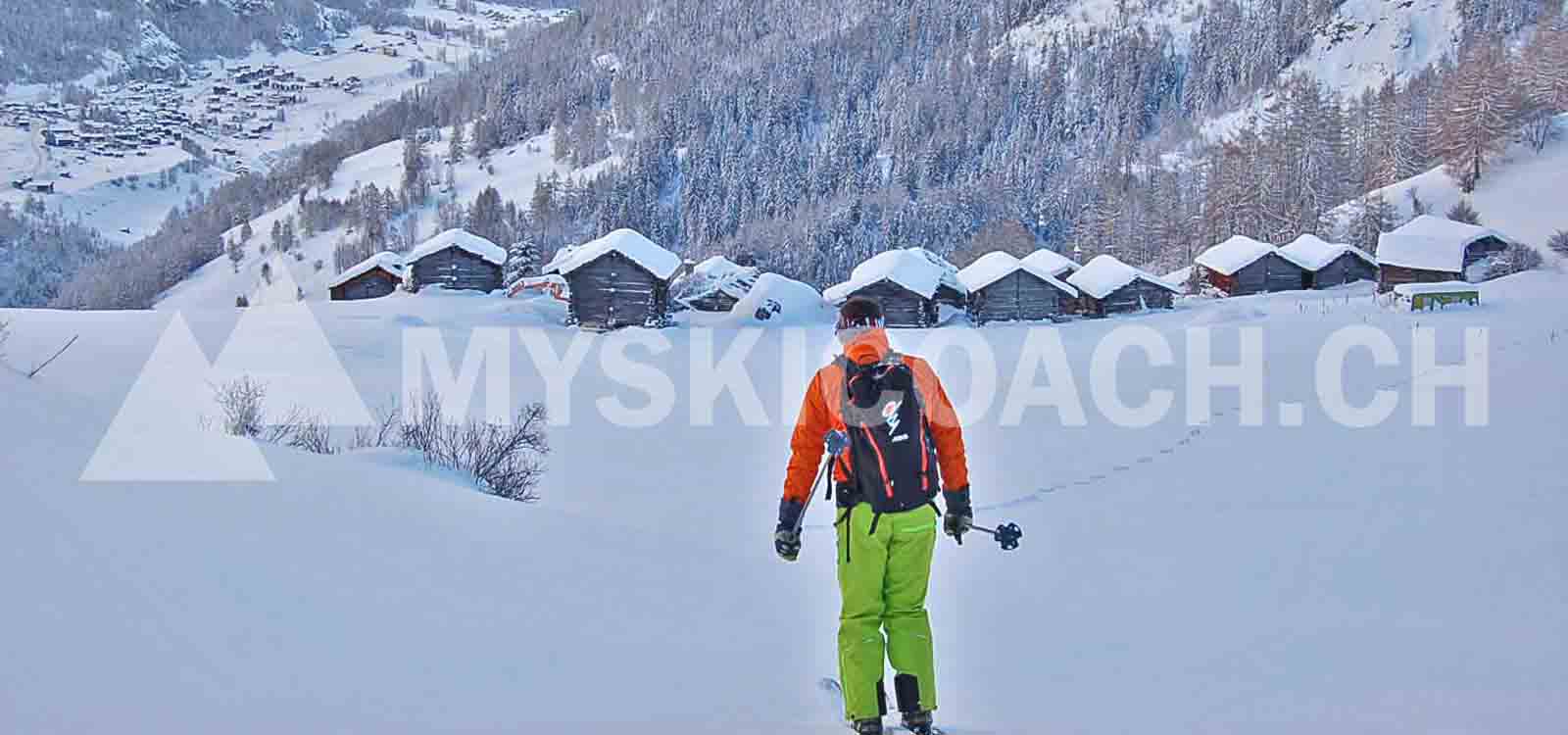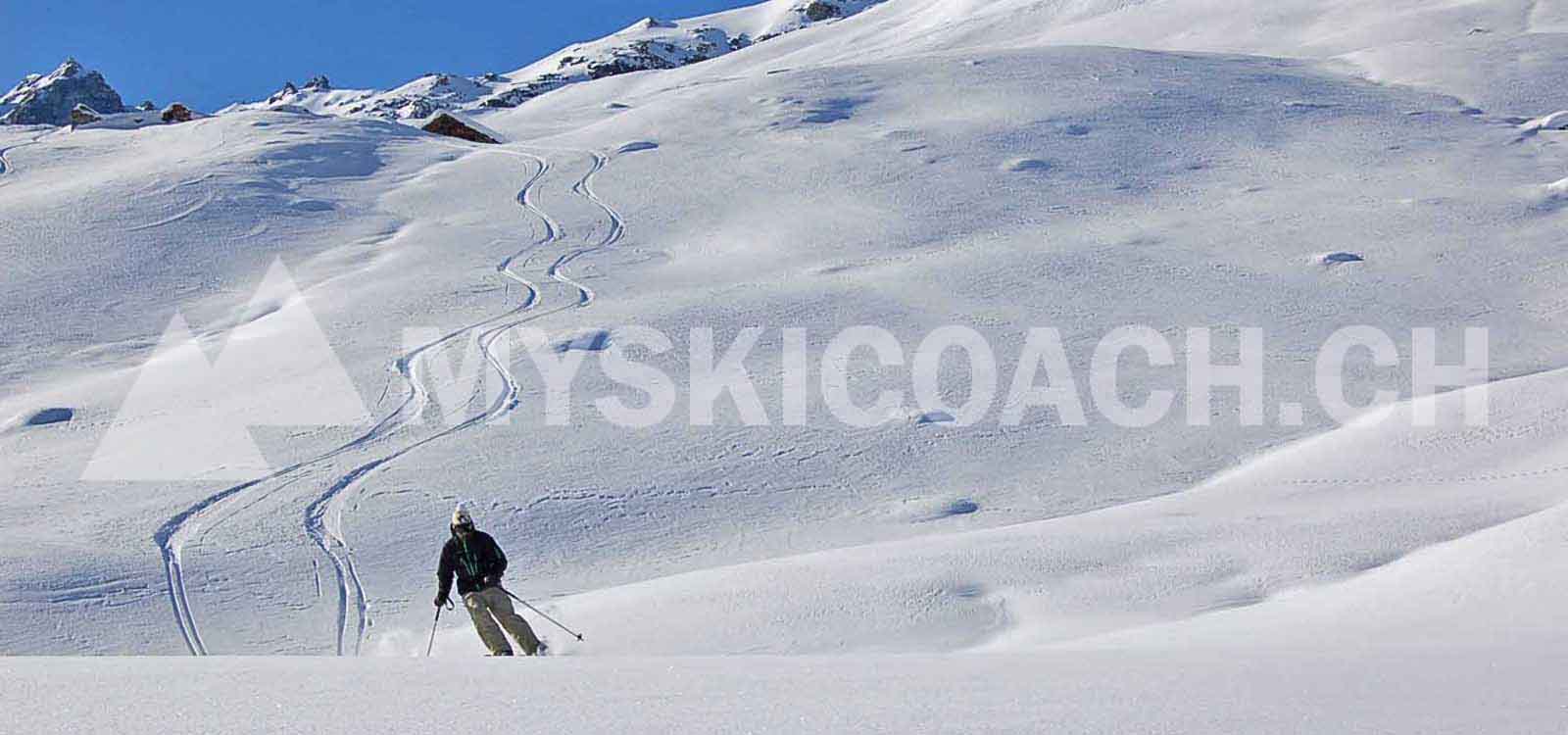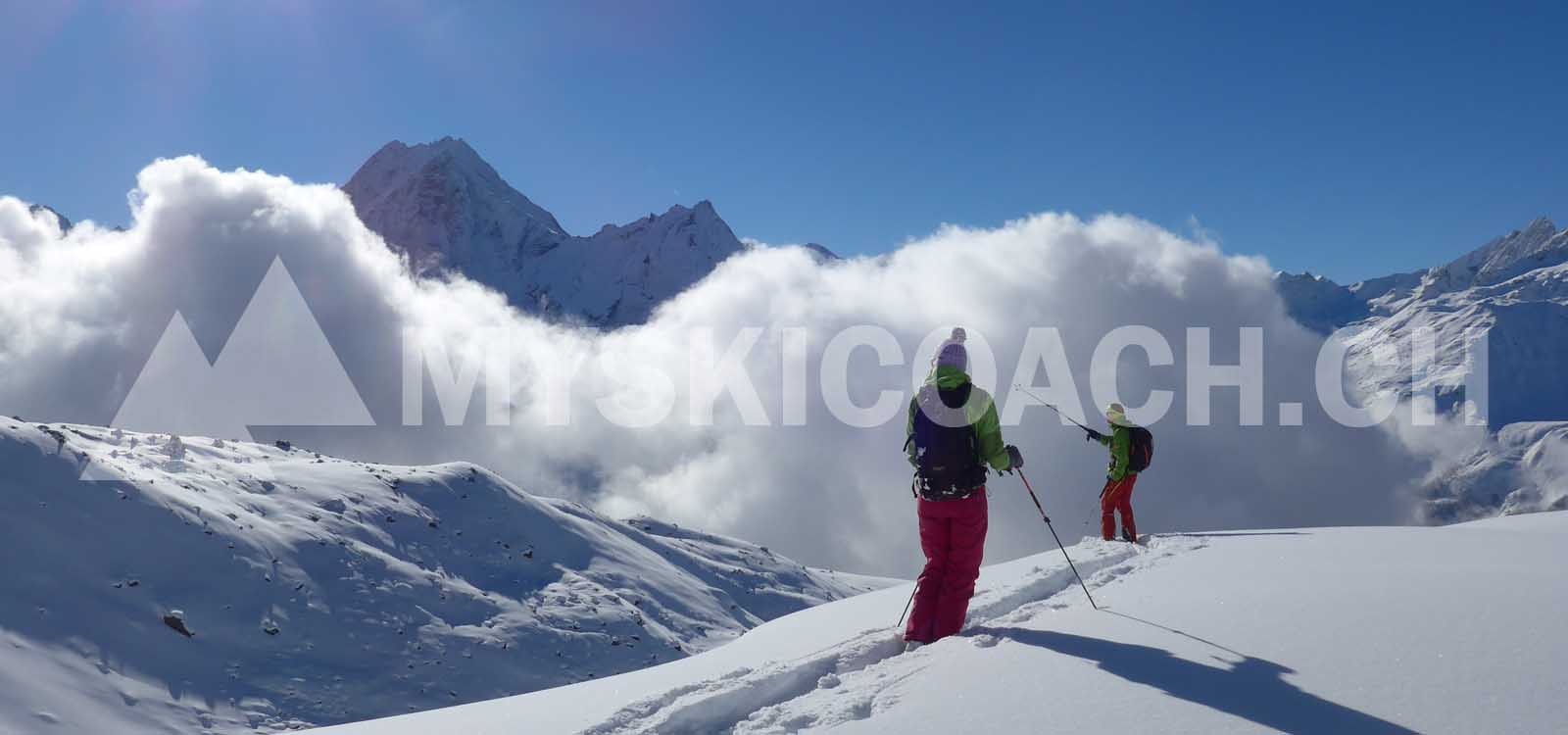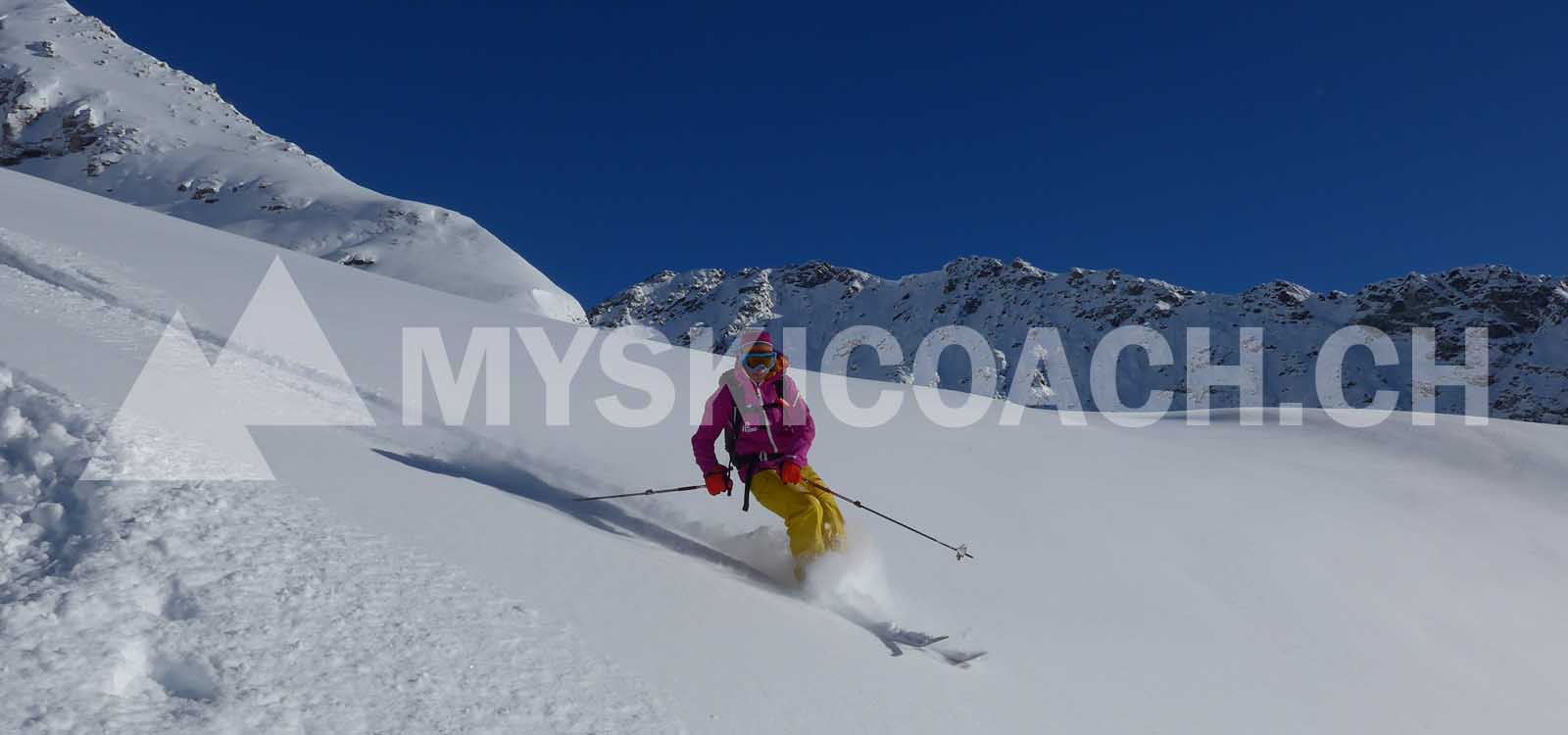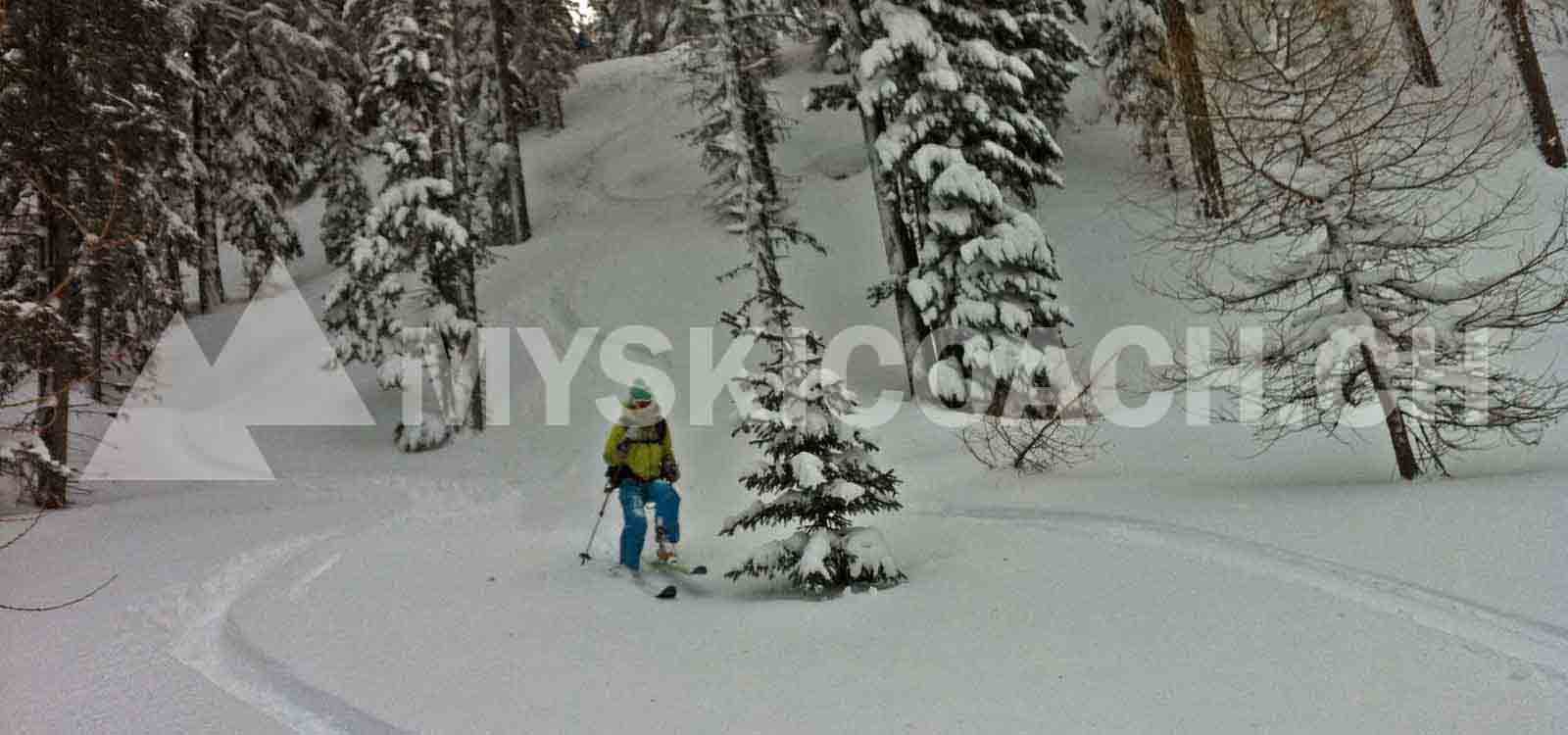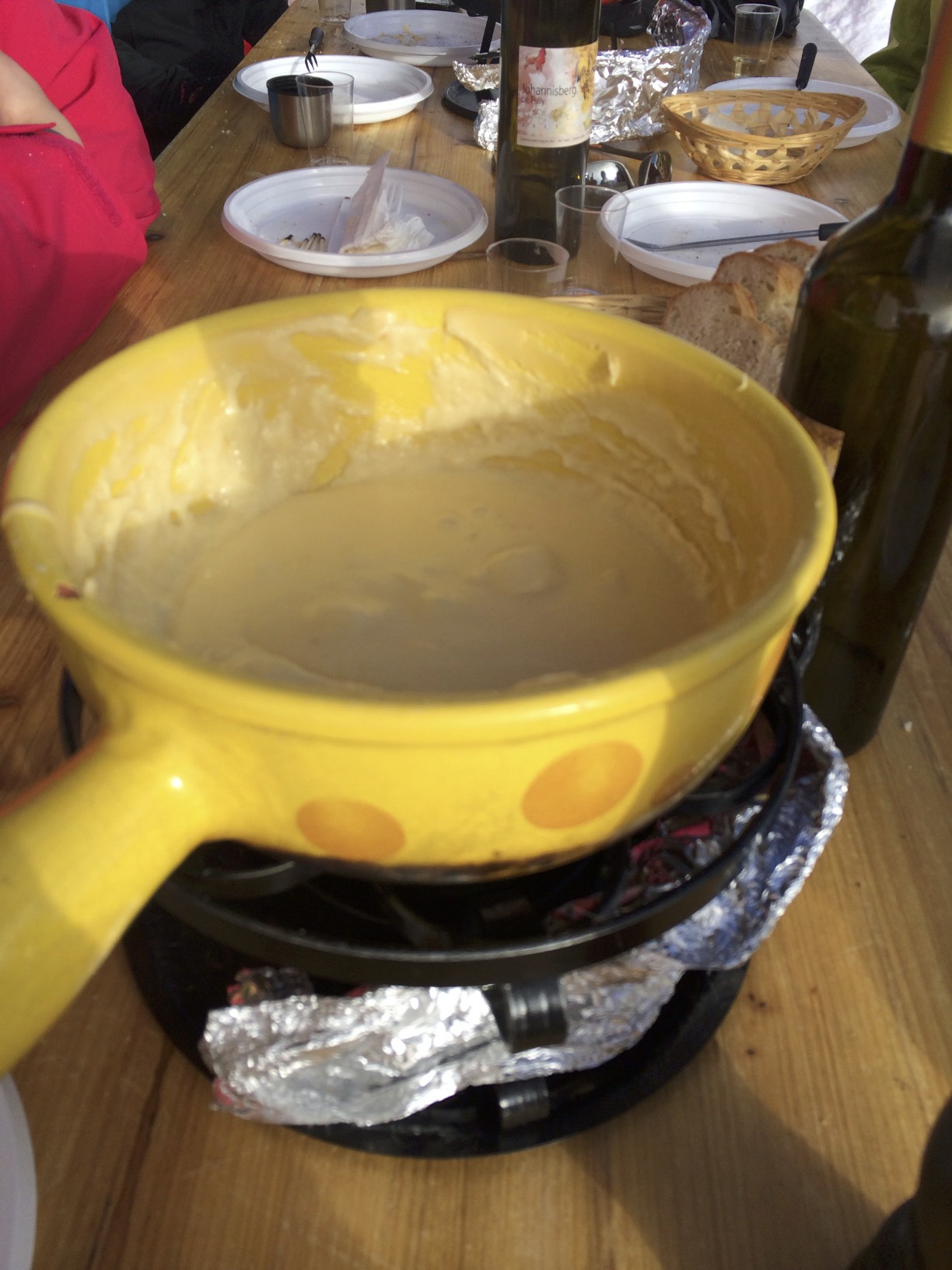 [:en]

Small resorts, big fun ! Free-riding in Switzerland's Hérens Valley – Let the pros take you (way!) off the beaten track. Switzerland's Hérens Valley is widely considered to be one of the most unspoiled valleys in Switzerland. A picture-postcard of traditional villages and superb glacier-clad mountains like the Matterhorn and the Dent Blanche, the Val d'Hérens is worlds apart from the enormous ski-factory resorts that have squeezed nature out in other areas of the Alps. Here, nature is enormous, inviting, and largely untouched.
During one day, we allow you to discover some unknown routes of the Val d'Hérens, at your own pace . We share our knowledge of the place and the local conditions to enjoy a wonderful day skiing on unfrequented itineraries, starting from the lifts. Our local guides' expert knowledge, both of the Hérens terrain and recent weather and snow conditions, means you can be assured of an unforgettable backcountry experience. And no crowds!!
Let us take you out there, on guided free-ride and backcountry tours in :
Evolène
Arolla
Nax
Thyon-Verbier-4 Vallées
Your freeride basecamp – Evolène (4'500ft.)
Evolène in the Val d'Hérens is a typical village which kept its soul, ten thousand miles away from the urbanized tourist centers. Yet Evolène is an ideal base for freeride skiing and backcoutry skiing .
In Evolène, a chairlift and three ski lifts take you to 8'850ft., in the heart of a  breathtaking landscape, facing the Dent Blanche ( 14'295ft ) and Matterhorn ( 14'590m ) . The drops are varied and are accessible for all levels . A beautiful and little frequented freeride area is accessible by lifts .
Arolla (6'560ft.) – Freeride in the heart of the Alps
Arolla has one road, a few hotels, a population of around 60 and three Poma lifts. 2 lifts up allow an access to 9'842ft and opportunities for off-piste to 360 degrees. The snow here is excellent until late in the season and skiers of all levels will find their account .
Nax (4'220ft)
At the entrance of Val d'Hérens , on the heights of Sion, with an exceptional lookout with 360-degree views over the whole Valais. Mont Noble looks like a volcano and it is possible to ski on all sides . On one side , the magnificent pine forest overlooking the village allow you to ski across the trees, even when conditions are difficult . On the other side lies the wild Réchy valley from which it can reach the resorts of Val d' Anniviers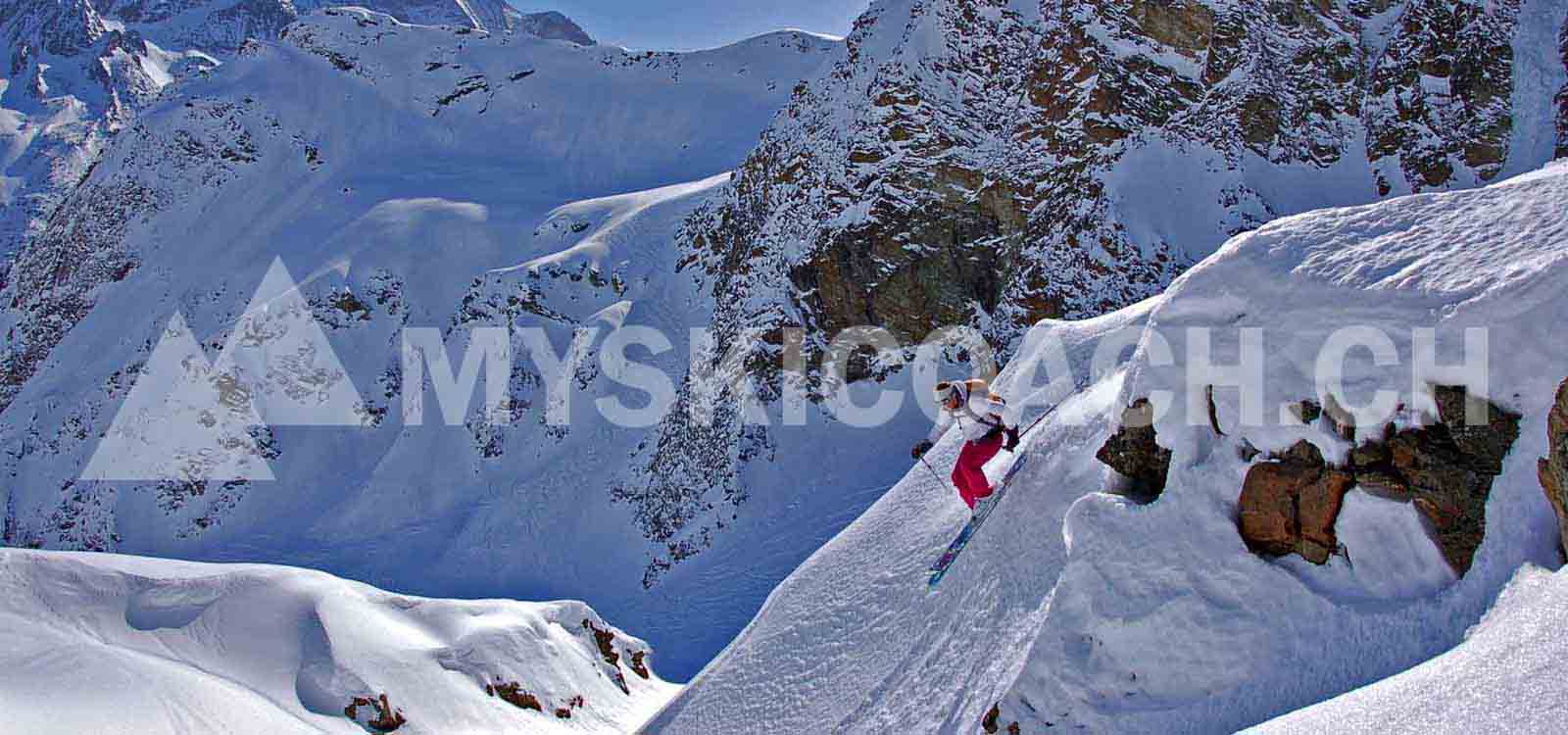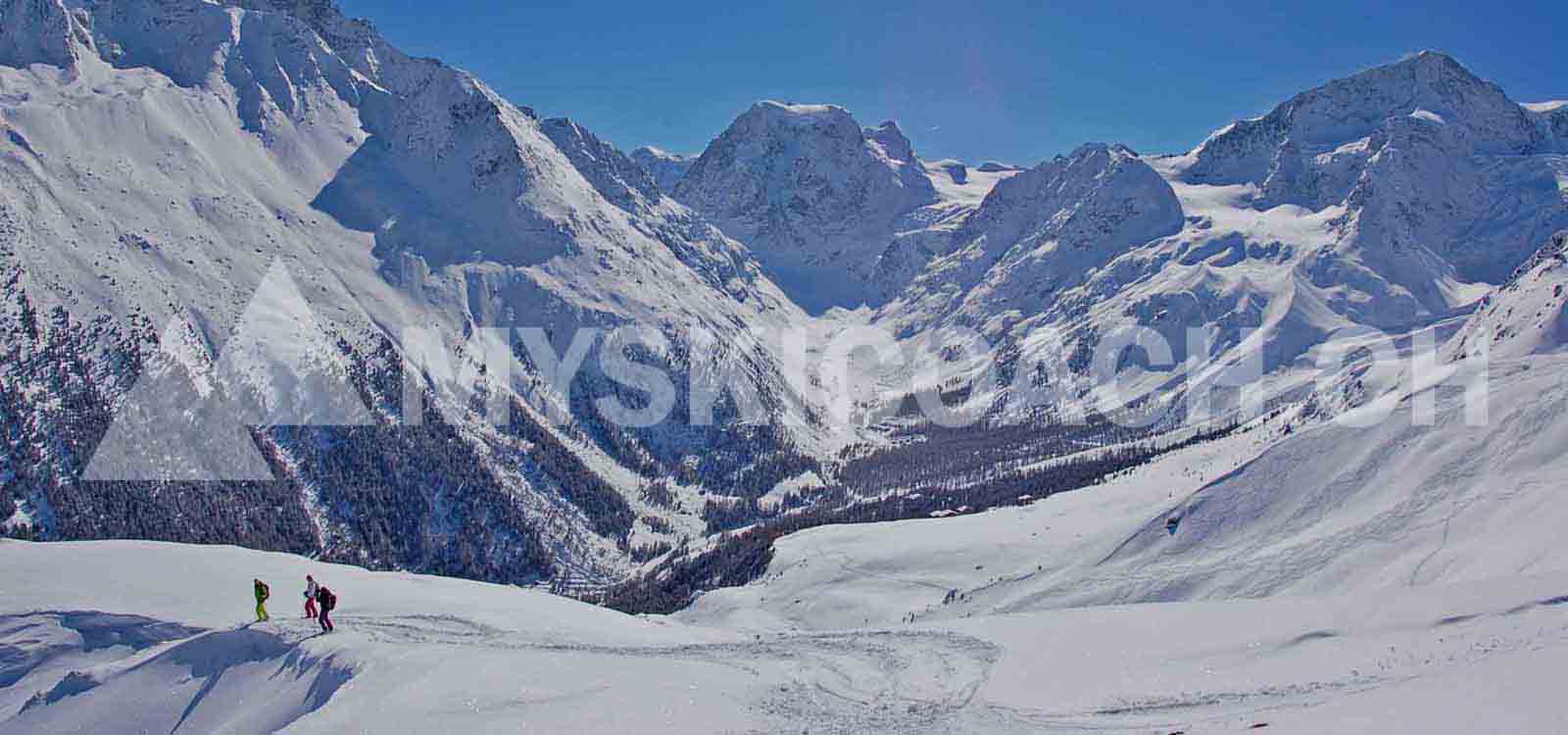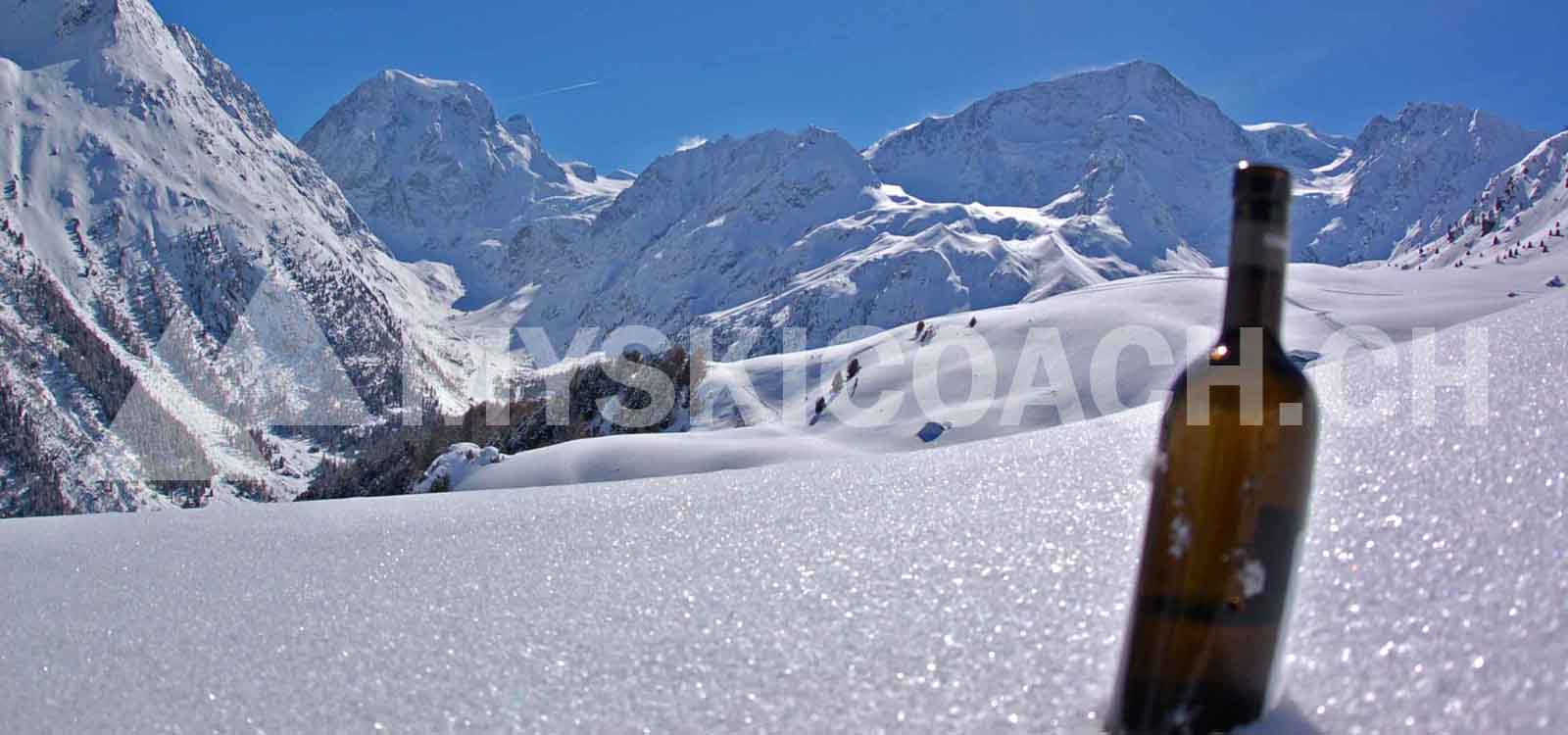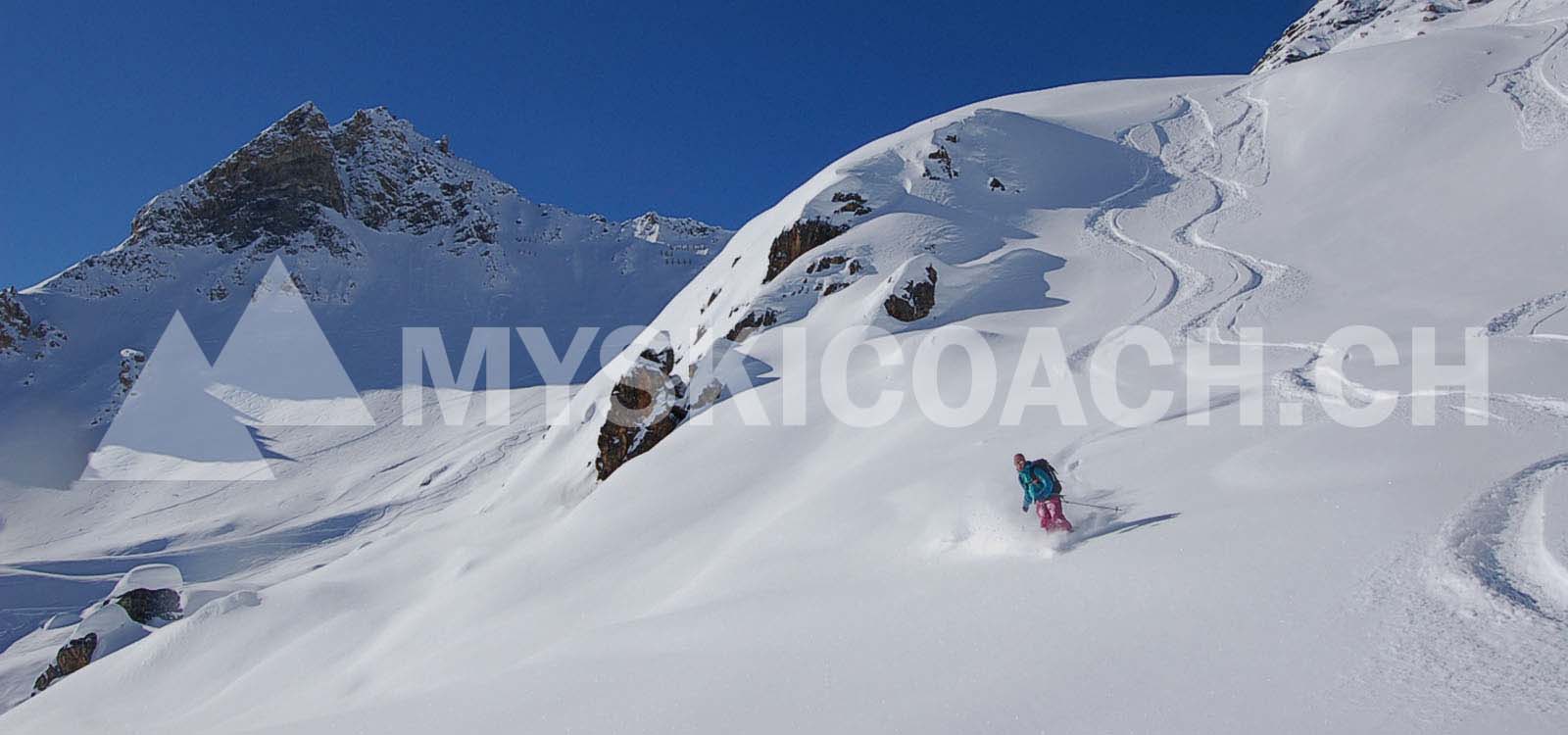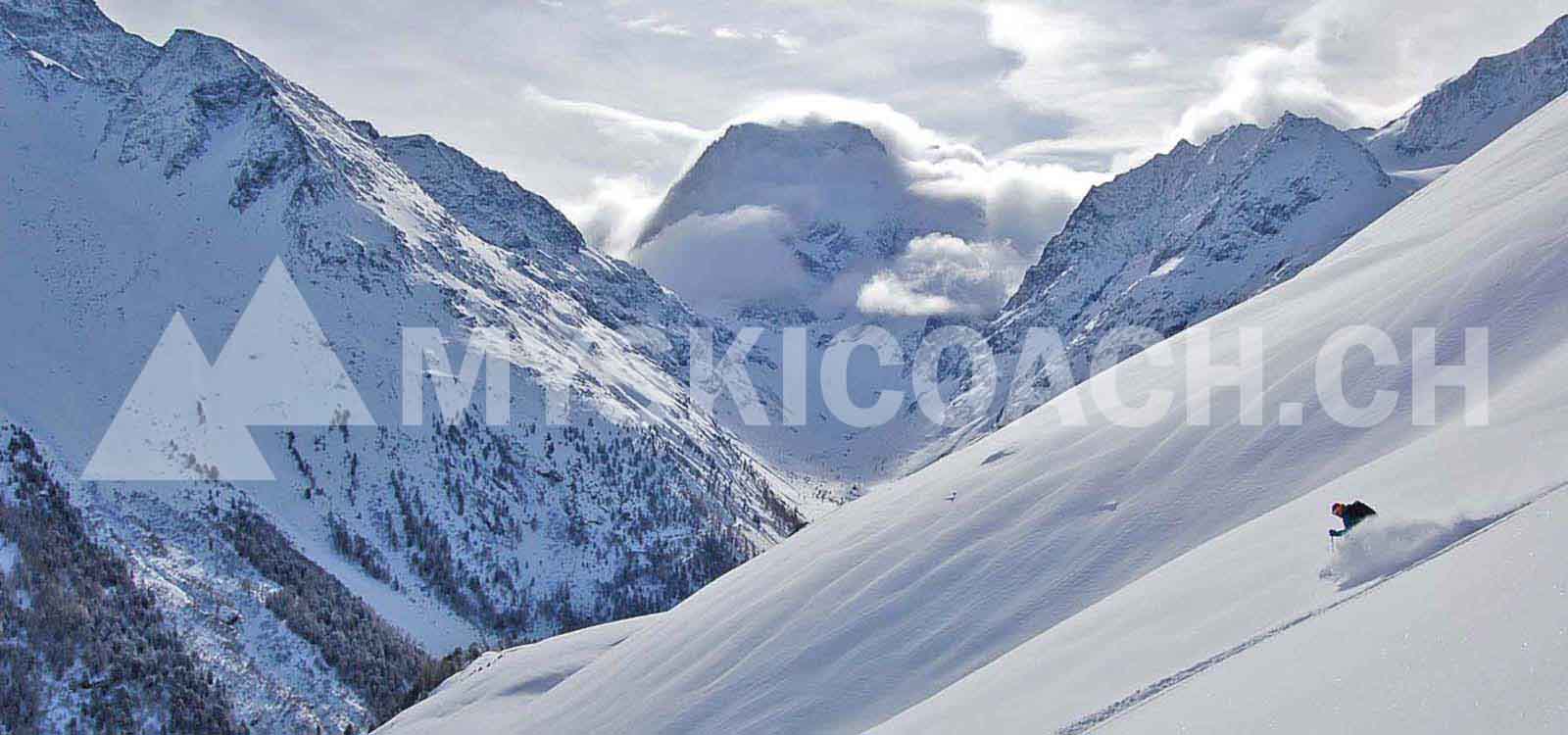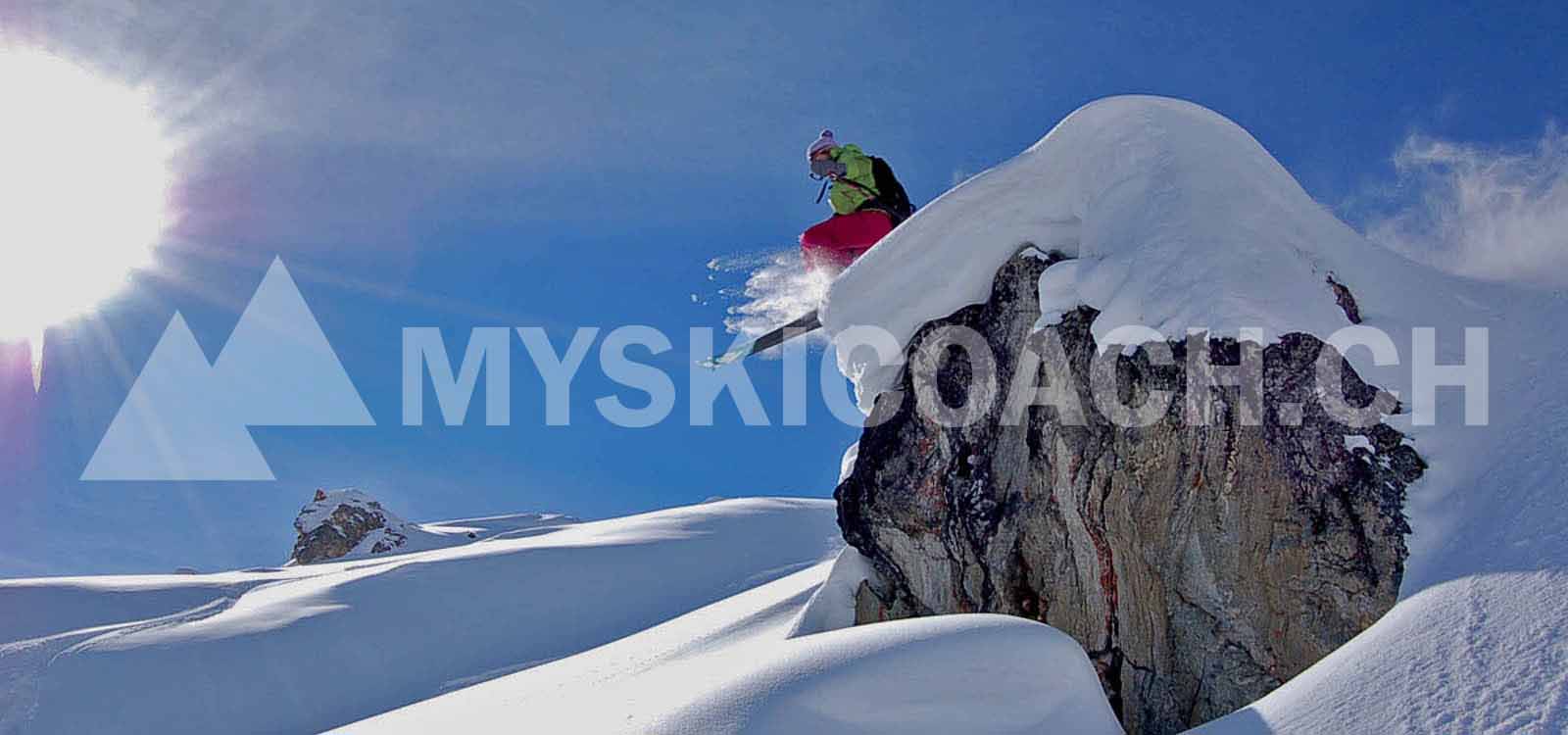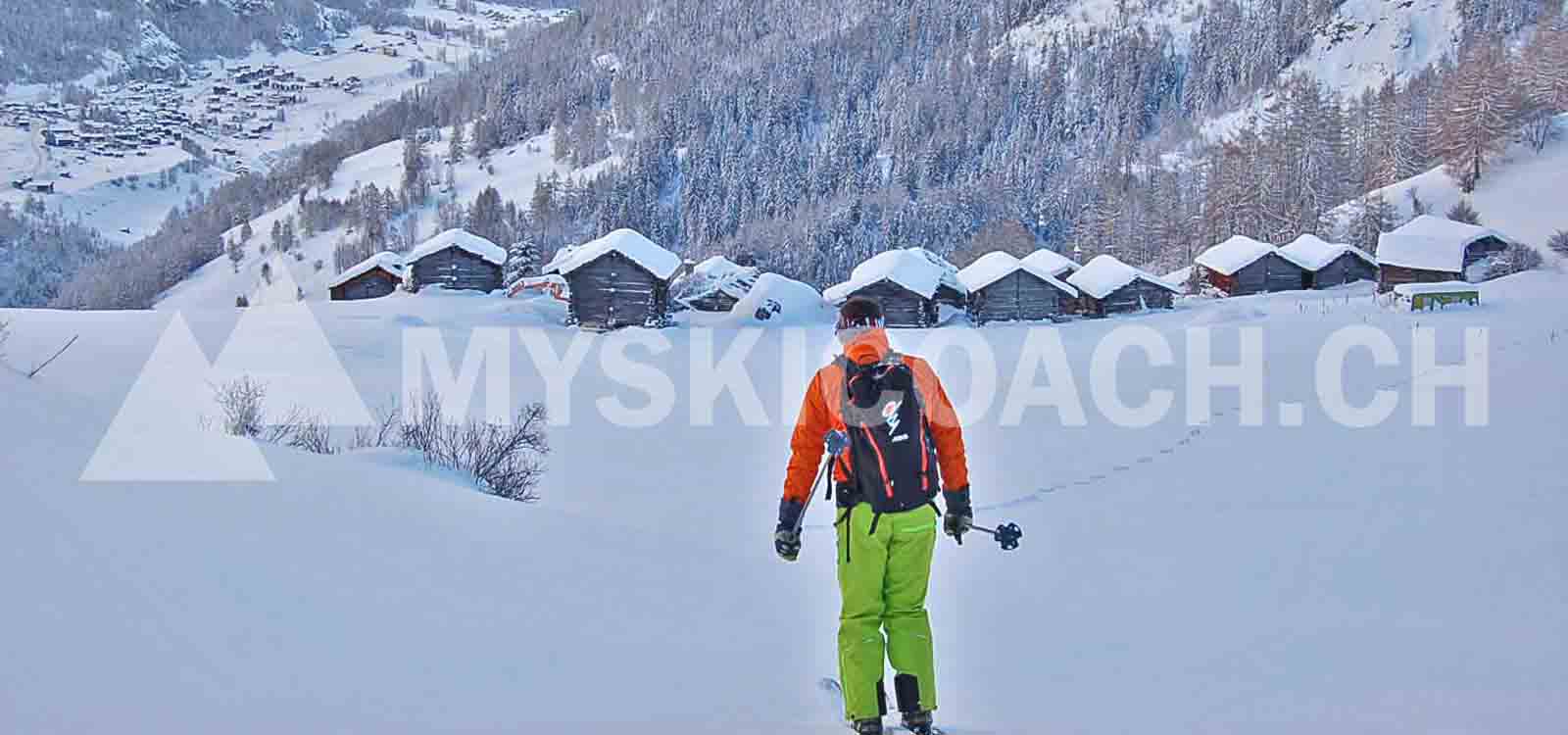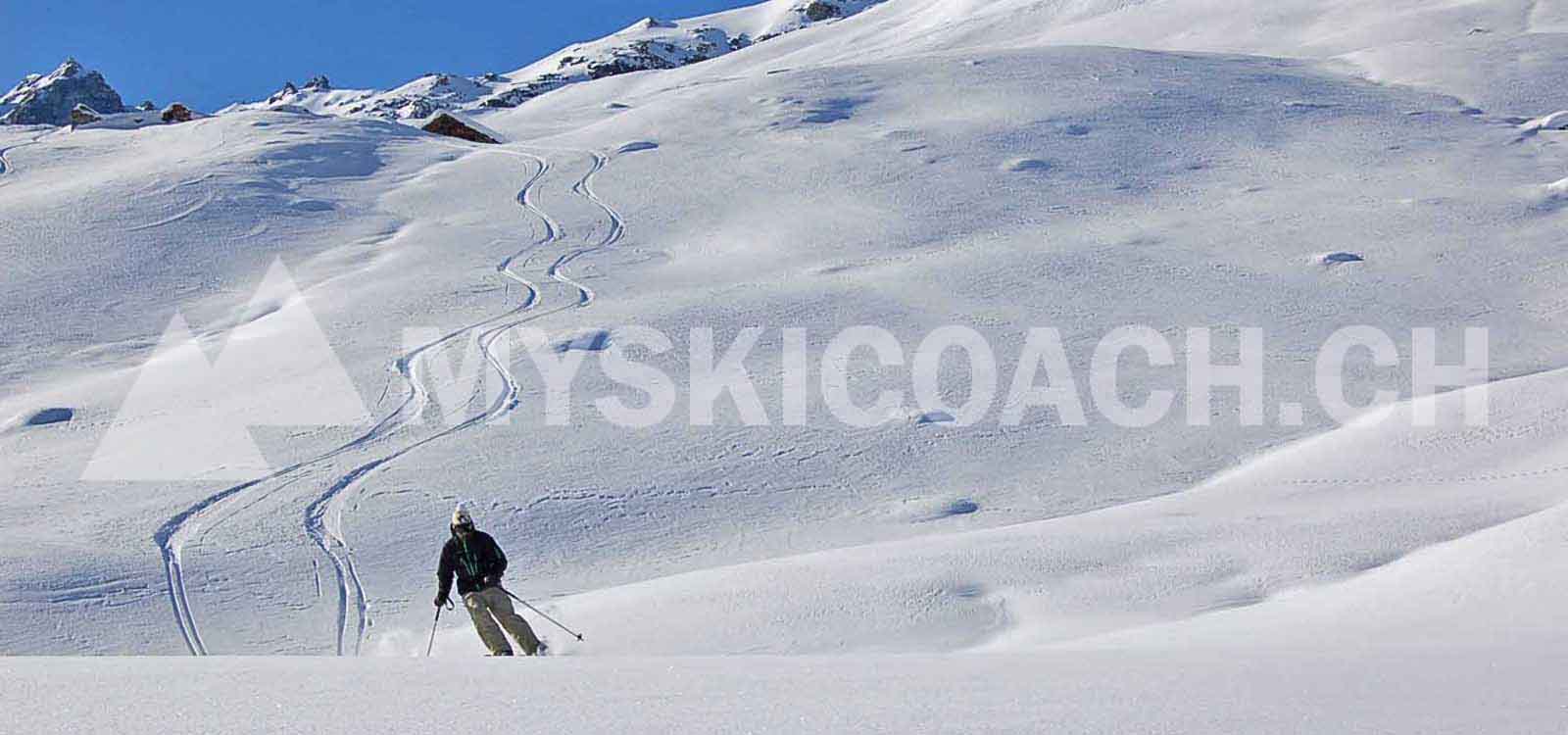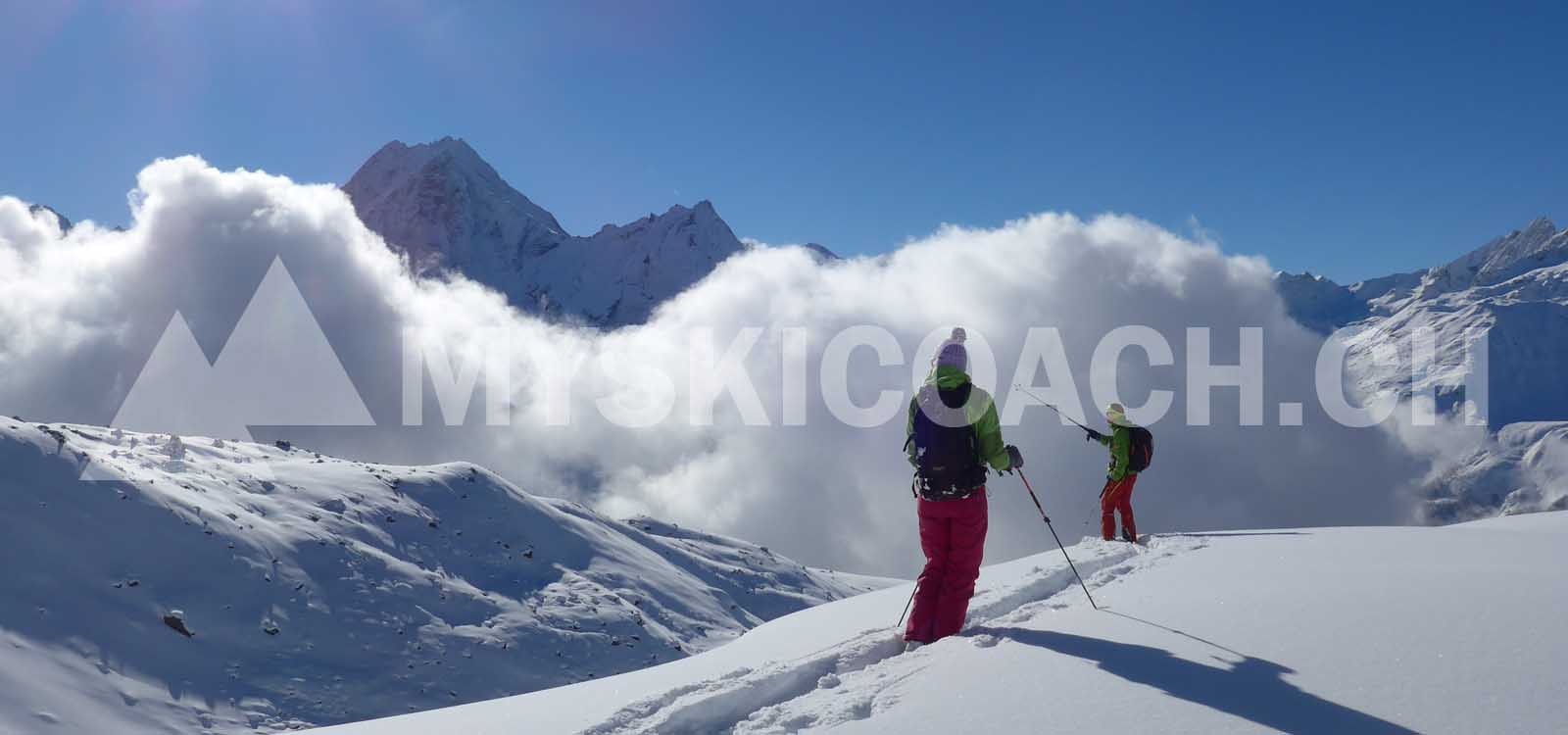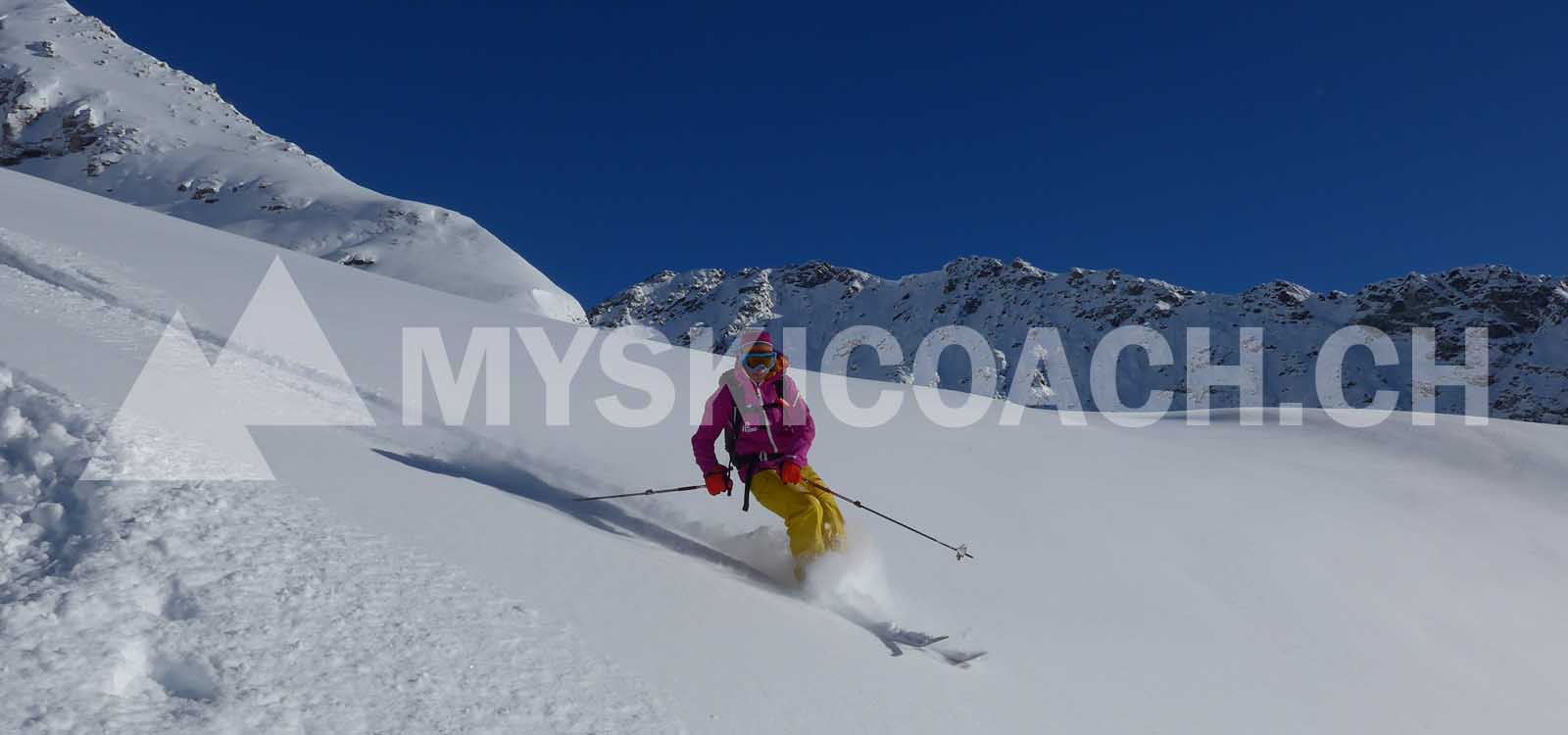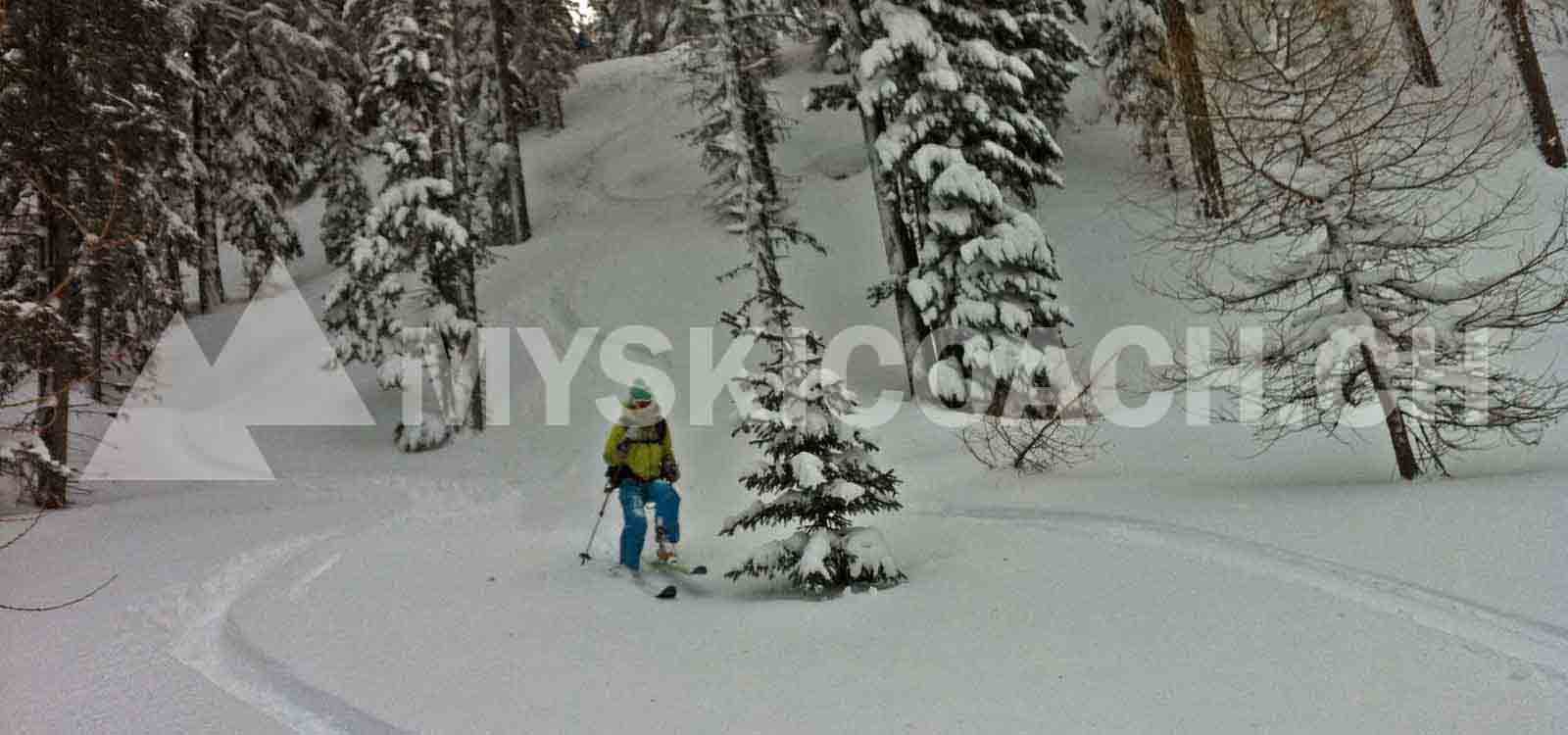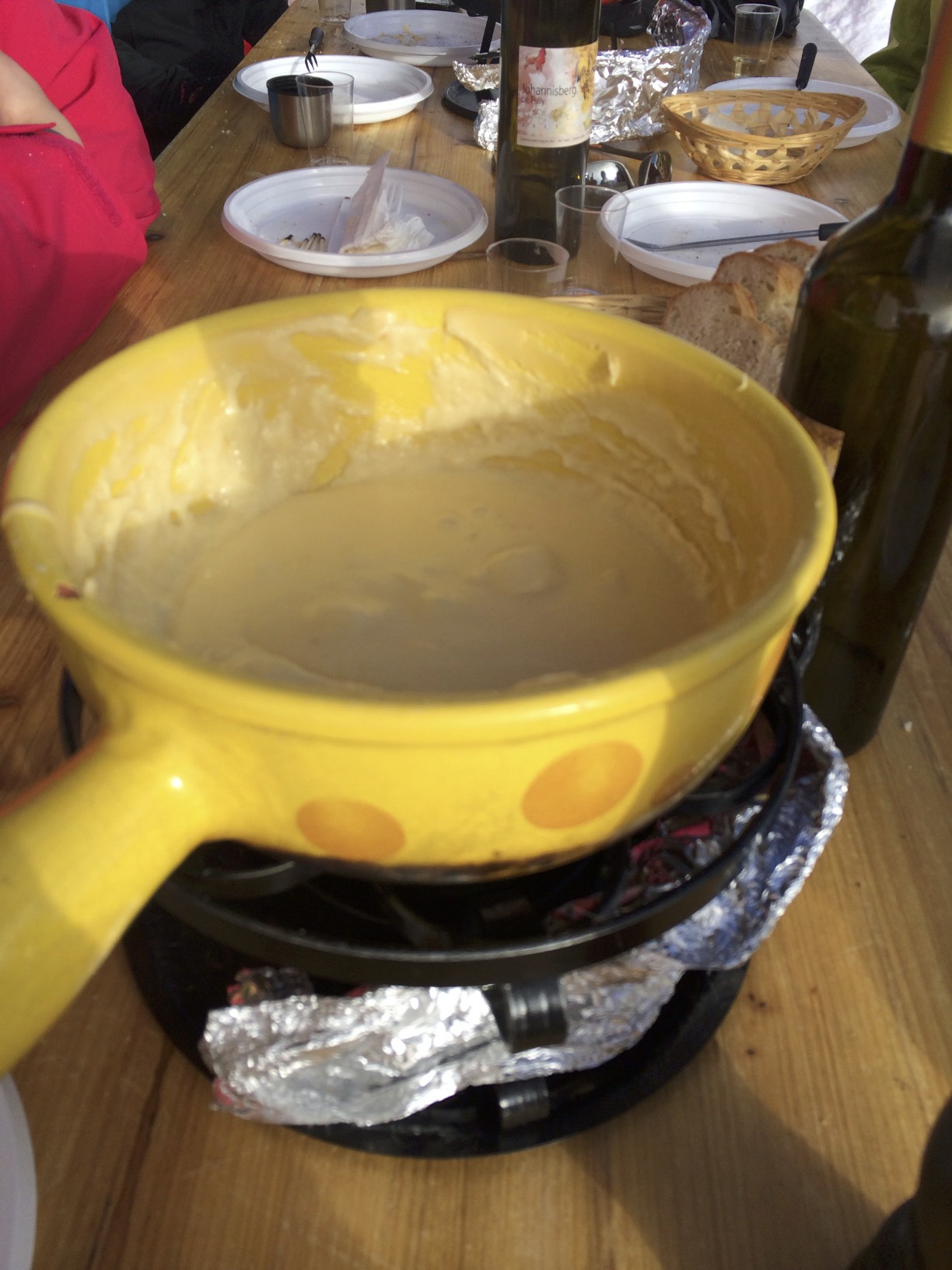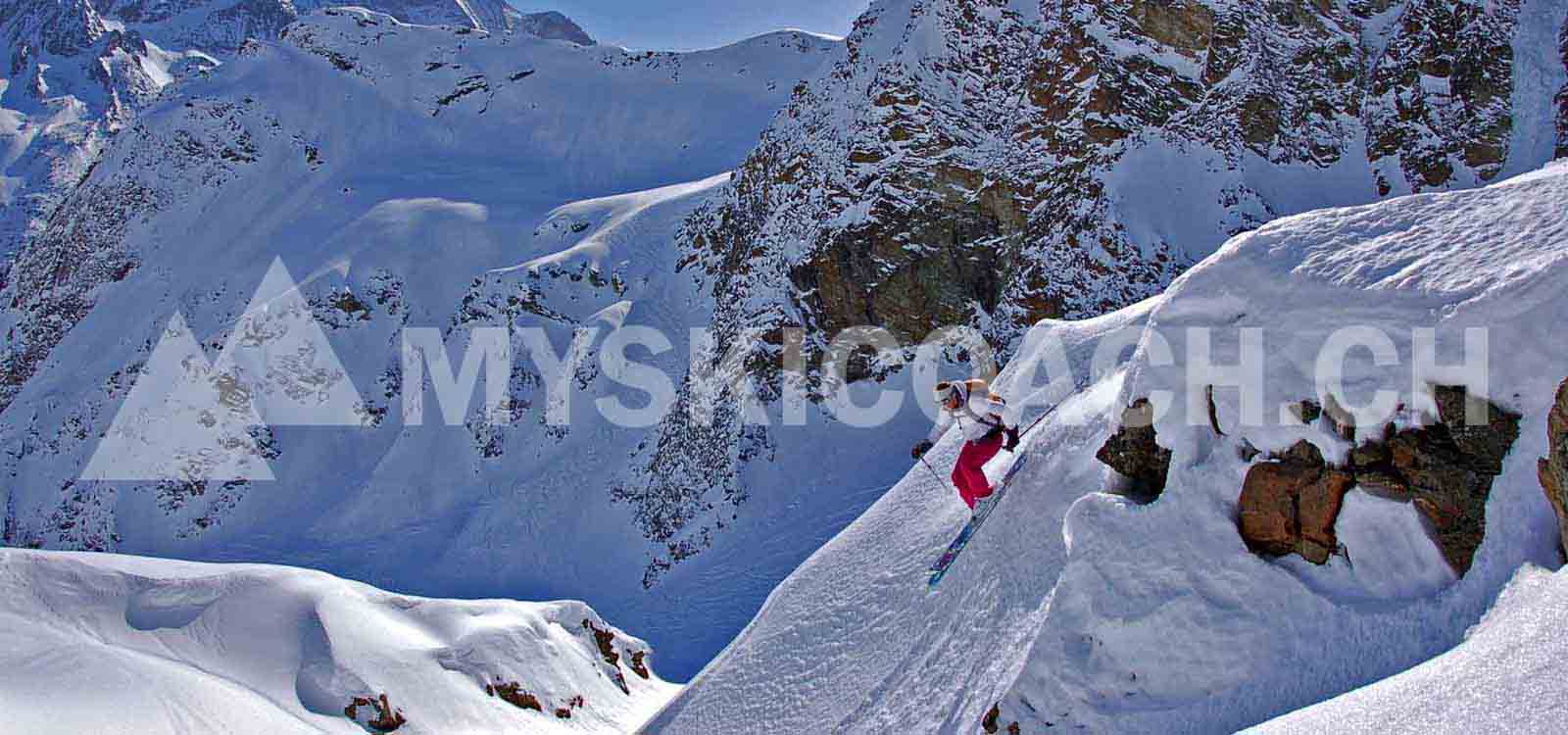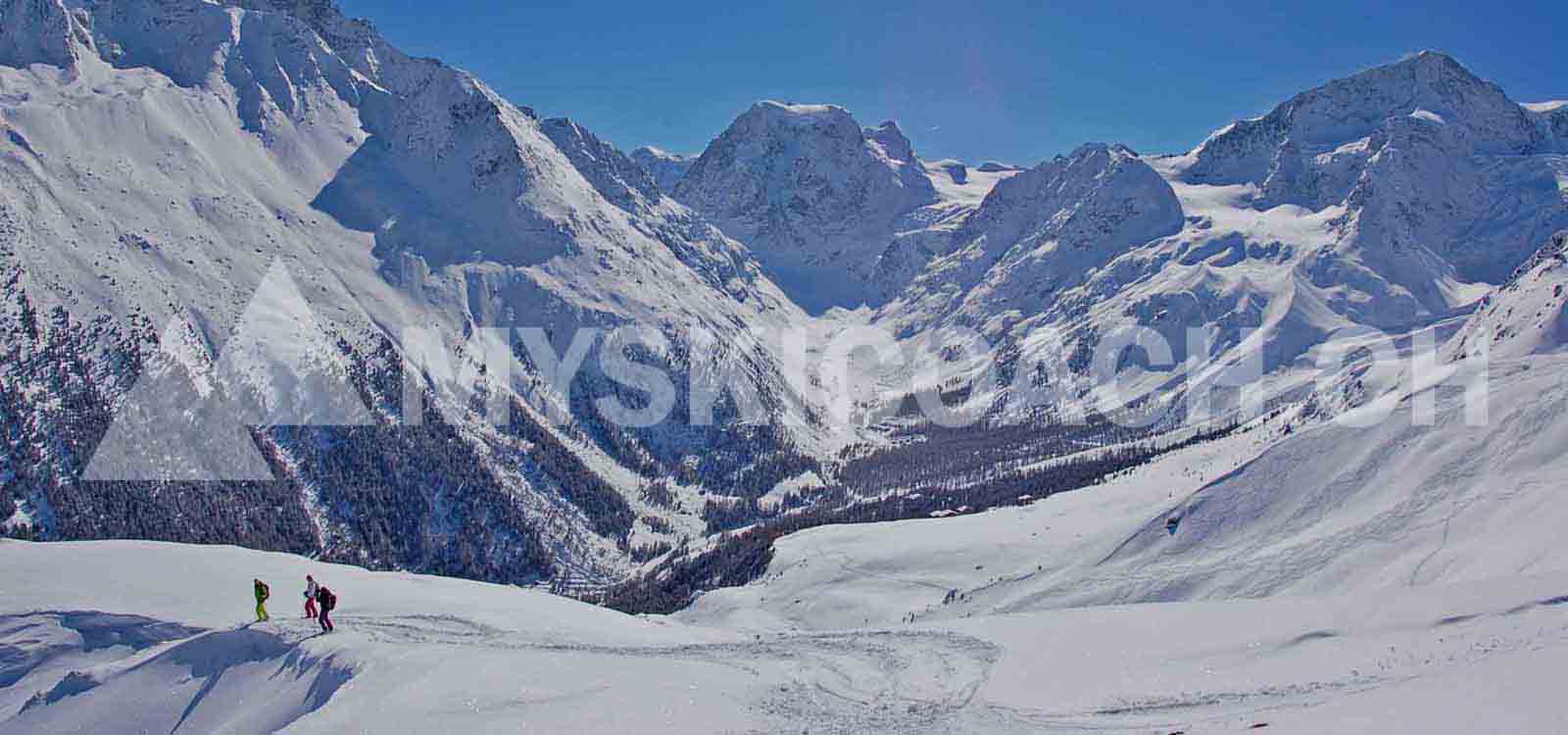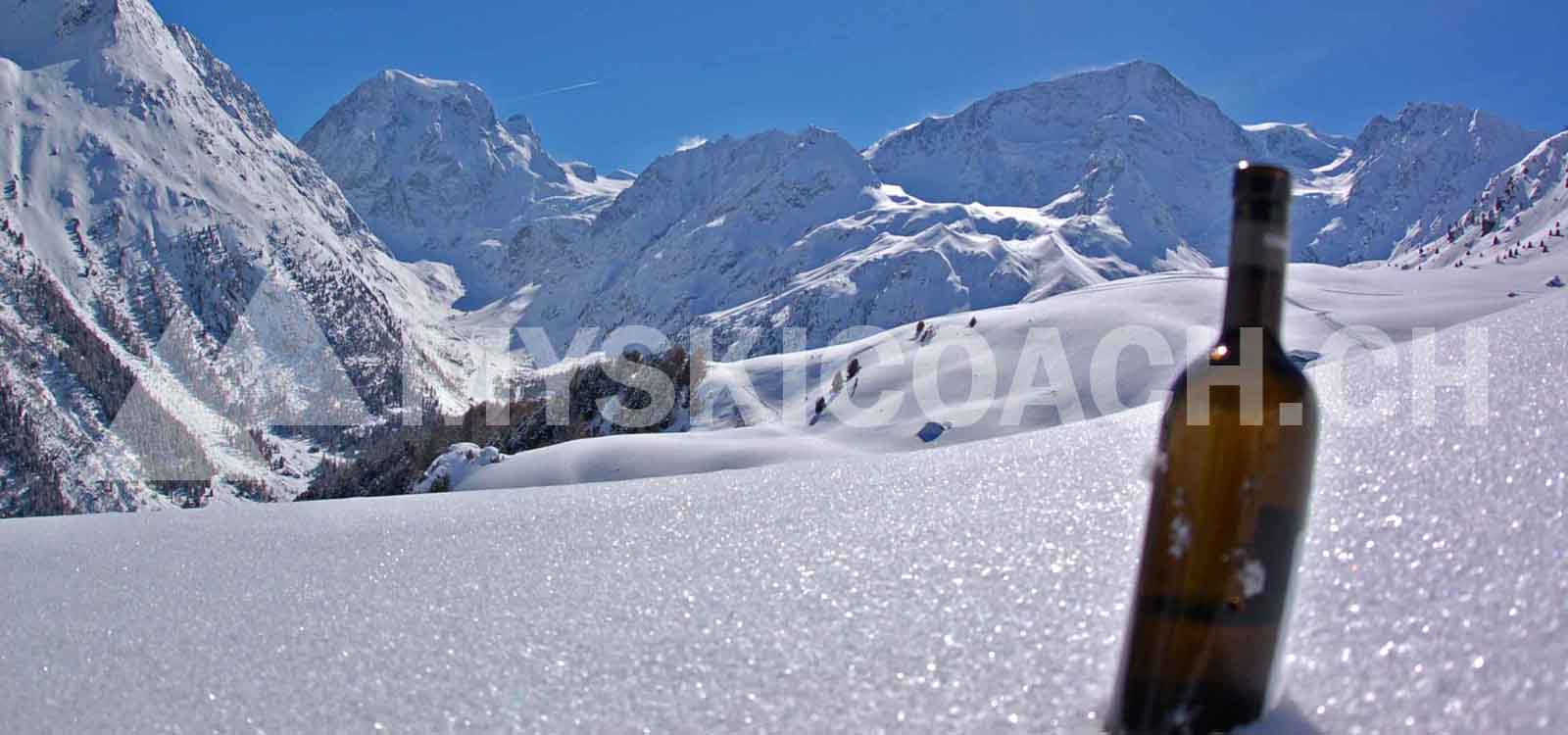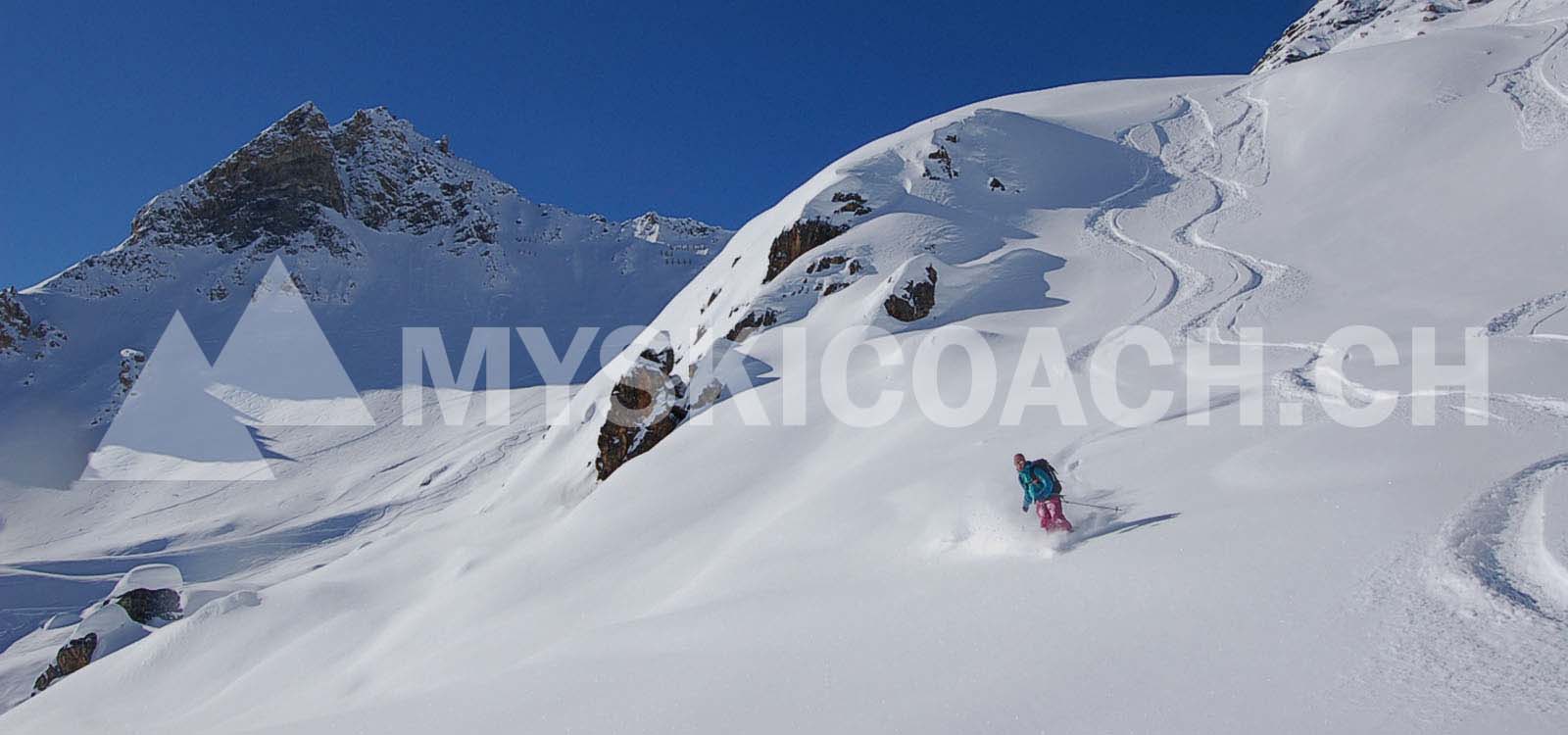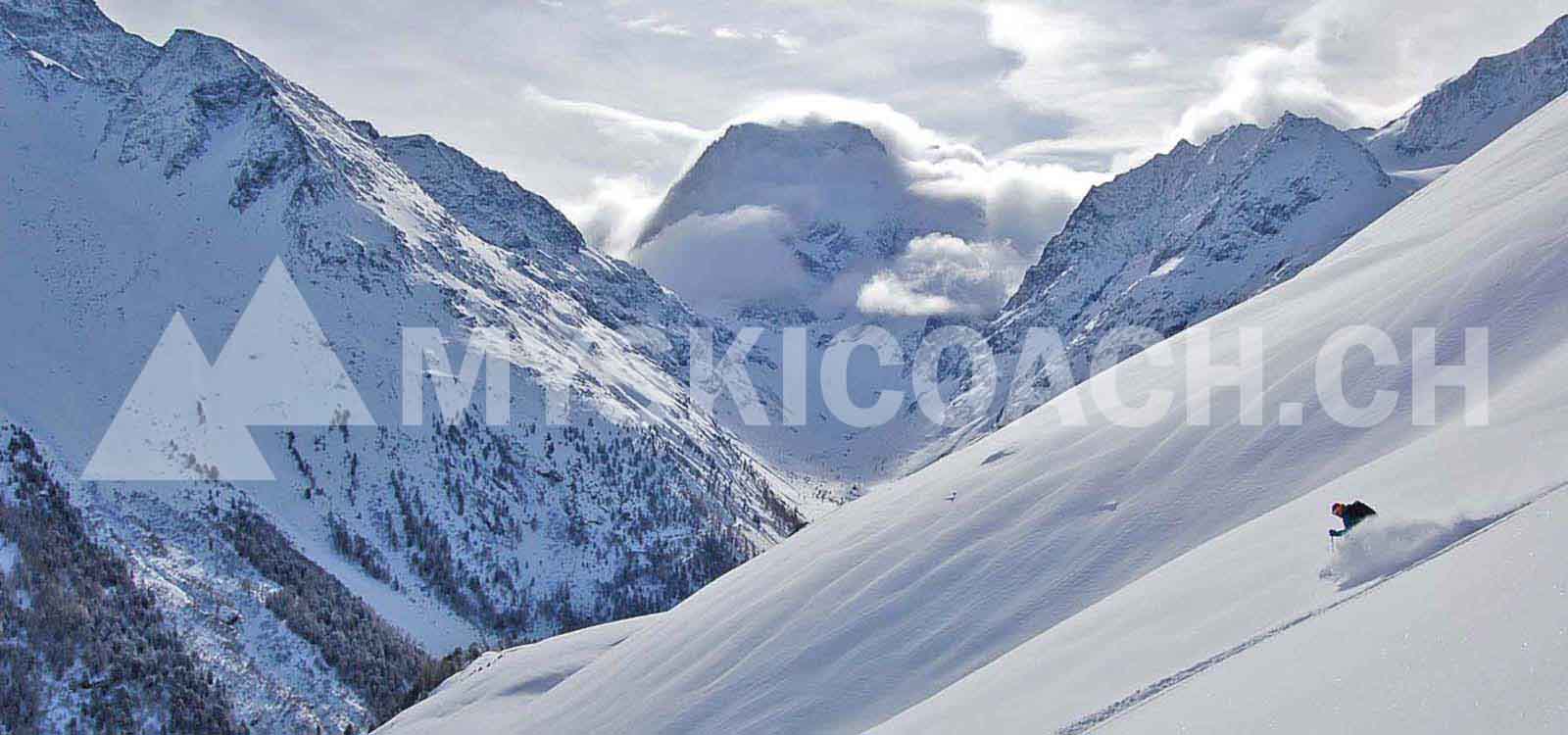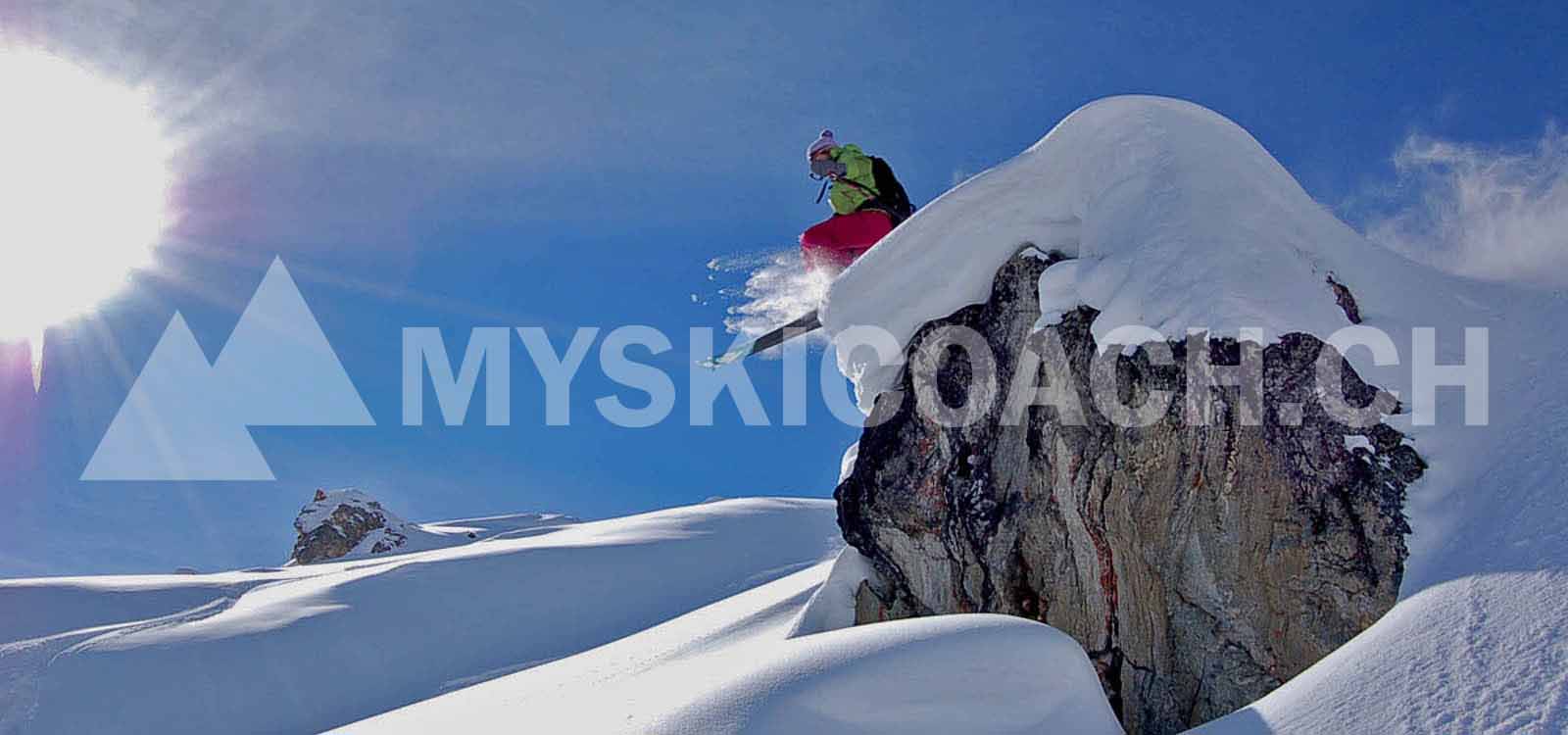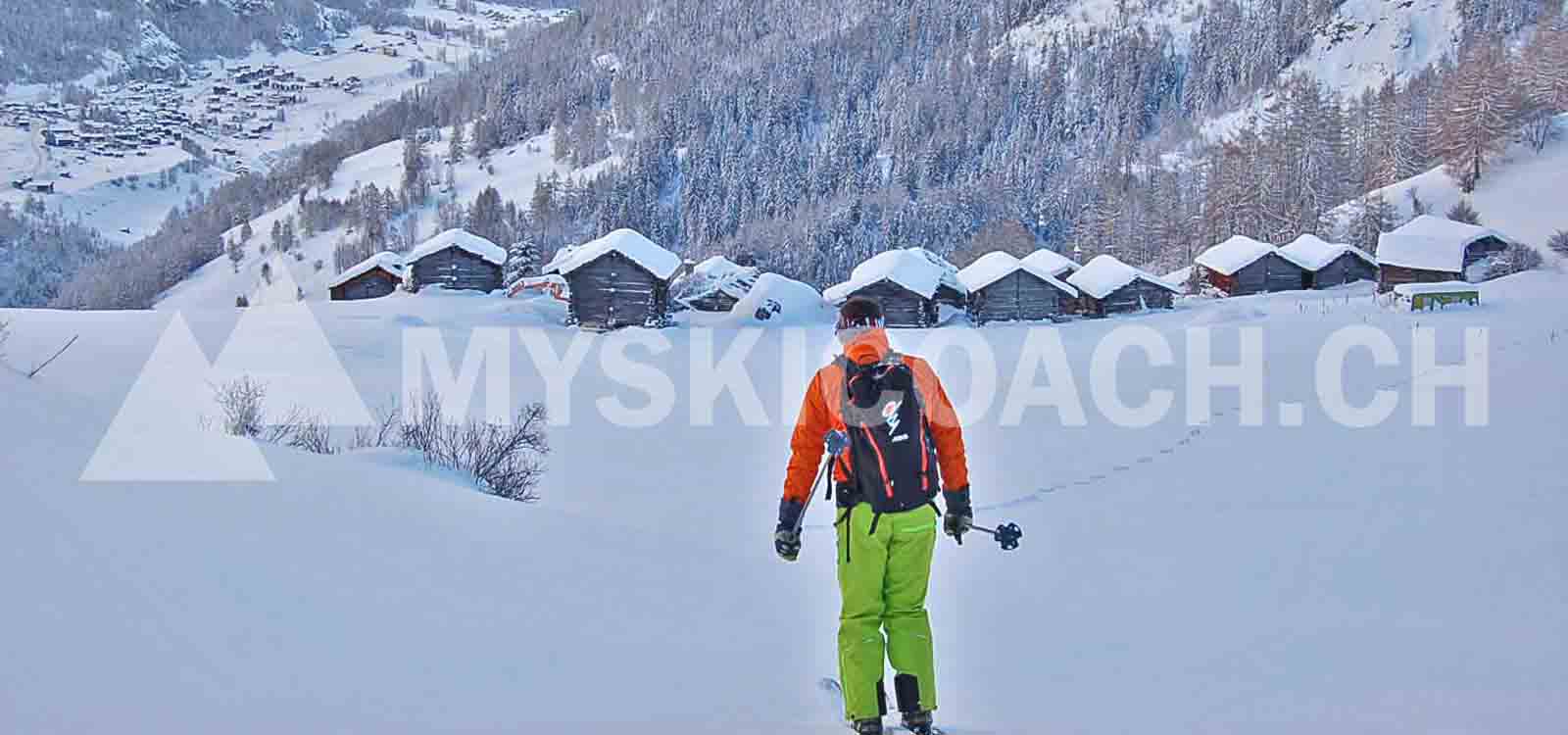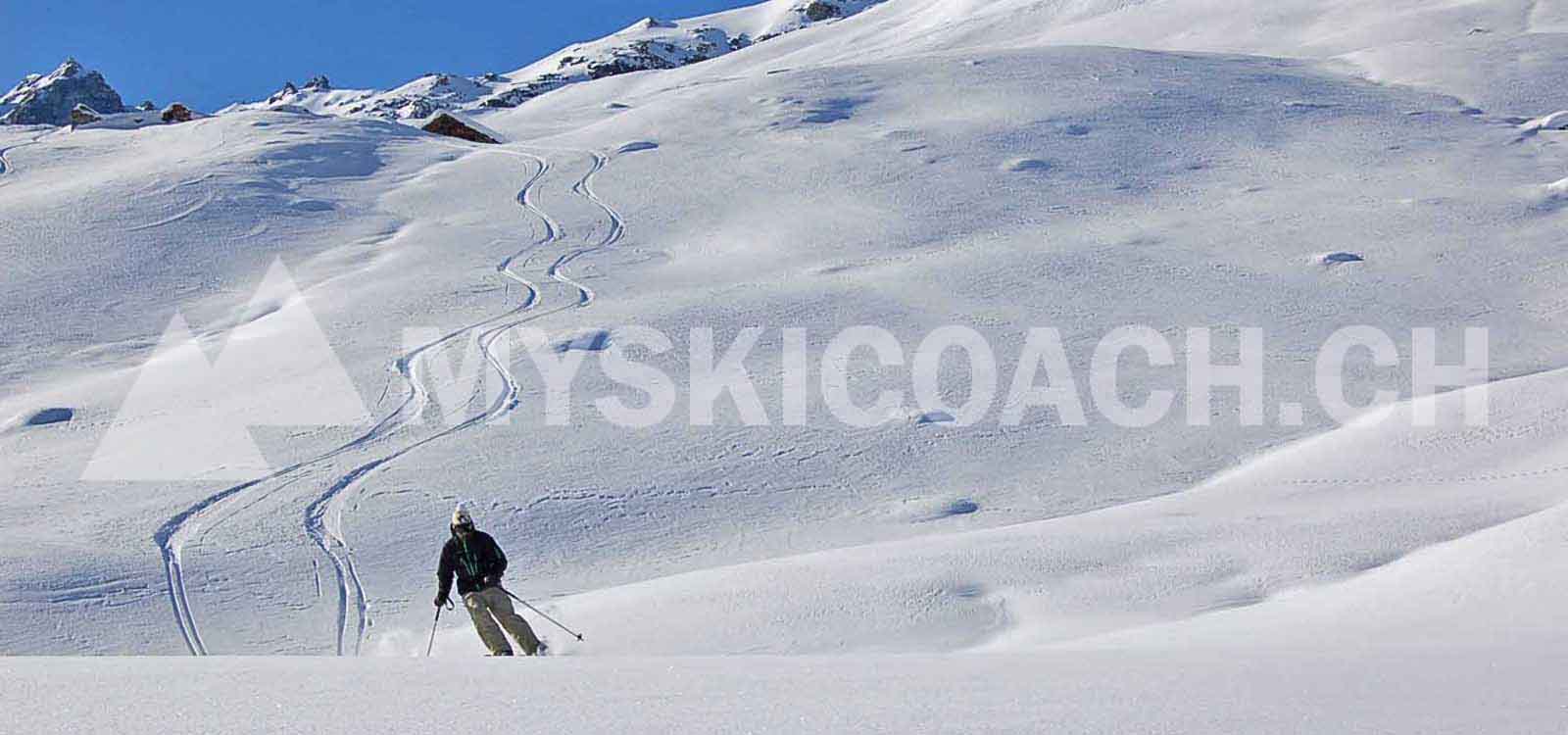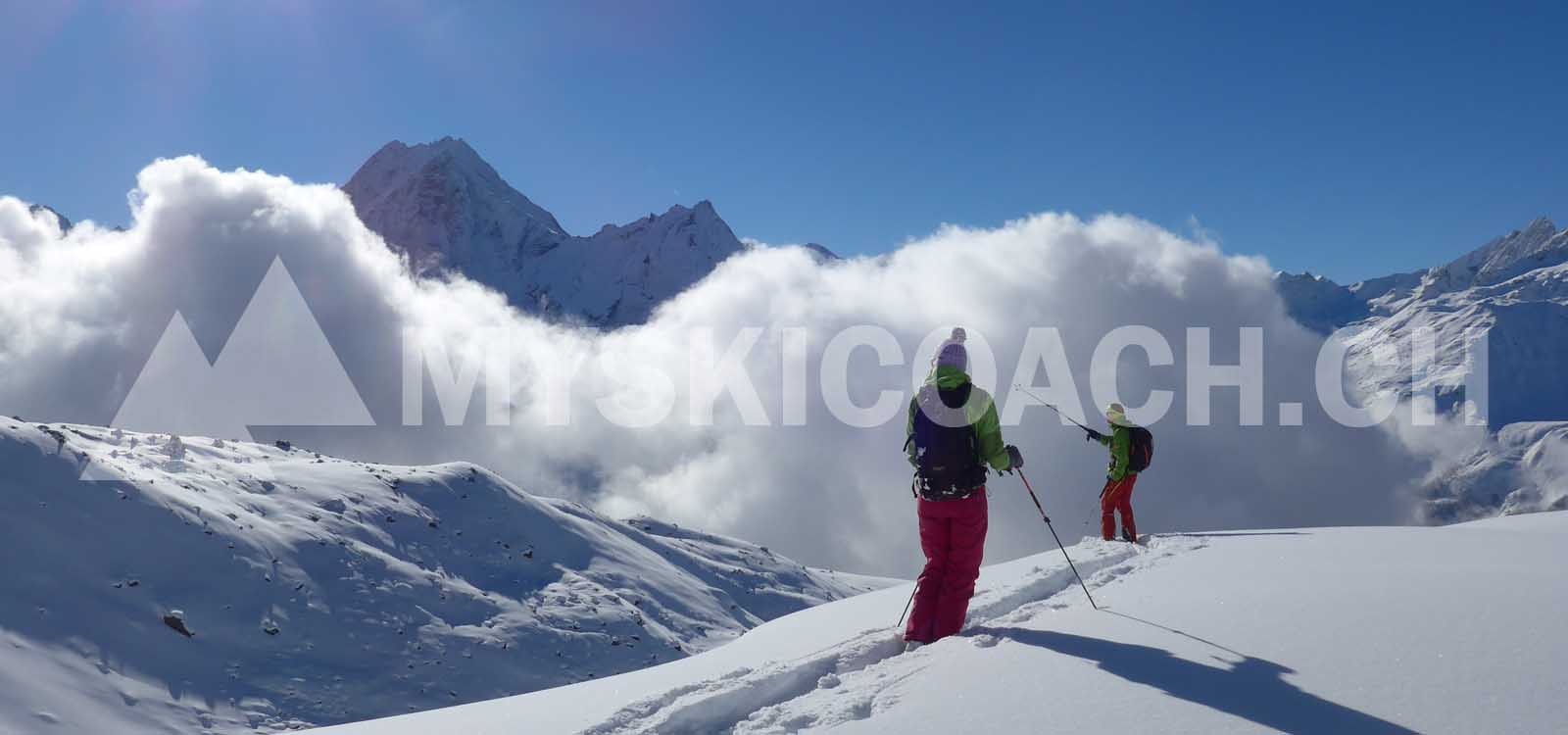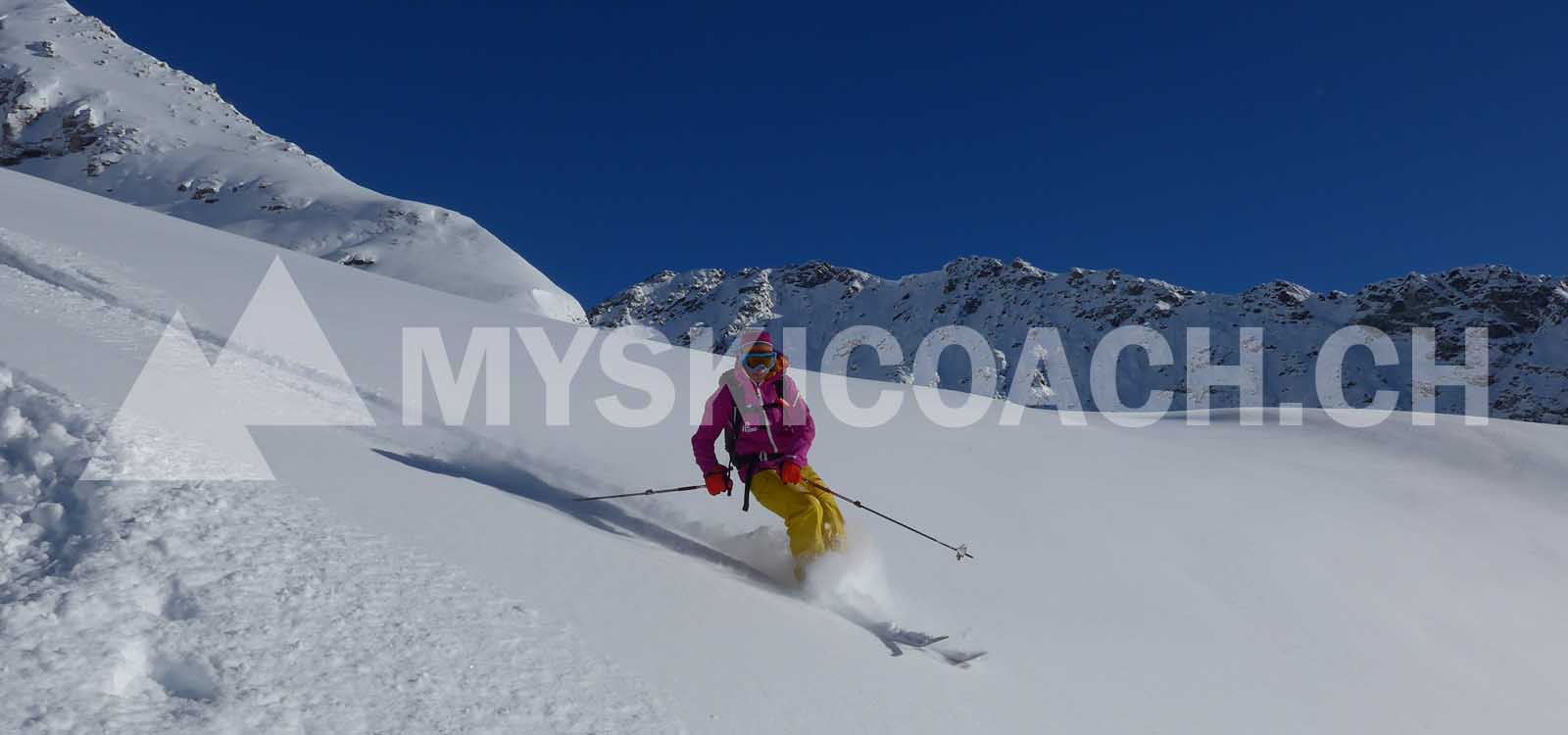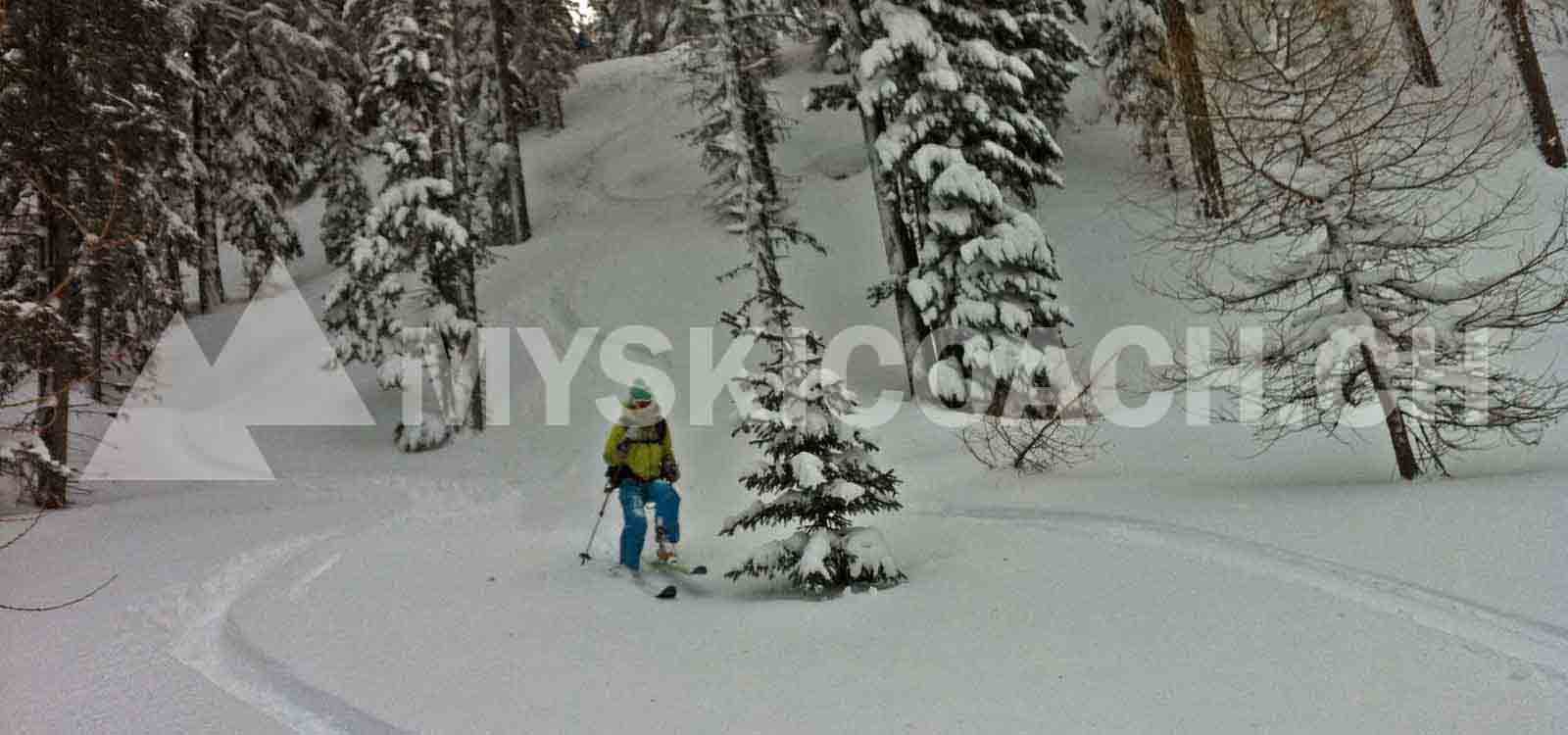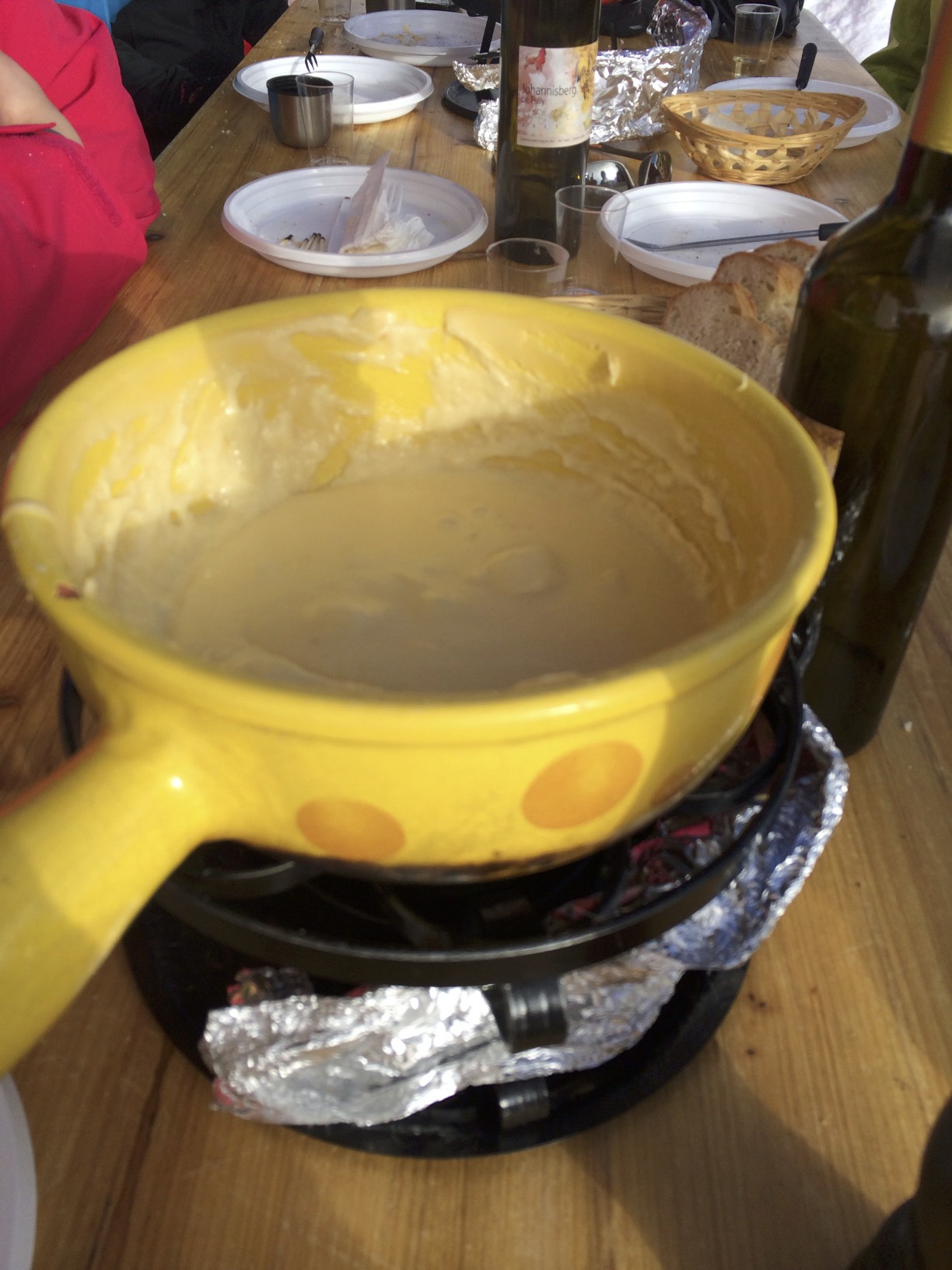 [:de]

Freeride im Val d'Hérens (deutsch: Eringer-Tal) – der Charme eines Bergdorfs und ein aussergewöhnlicher Freeride Sportgebiet. 
Weit abseits der grossen Skiorte, bietet das Eringer-Tal wunderschöne Skiausflüge in einem wilden und authentischen Umfeld :
Evolène
Arolla
Nax
Thyon-Verbier-4 Vallées
Ihre Ausgangbasis – Evolène (1'371 M.ü.M.)
Evolène im Eringer-Tal ist ein typisches Bergdorf das seine ursprüngliche Seele bewahren konnte. Zehntausend Meilen abseits der ­grossen Touristenströme, ist Evolène die perfekte Ausgangsbasis zum Freeriden und Skifahren.
Von Evolène aus gelangen Sie mit einem Sessellift und drei Skiliften auf 2'700 M. ü. M. in das Herzen einer atemberaubende Landschaft, gegenüber der Dent Blanche (4'357 M. ü. M.) und dem Matterhorn (4'447 M. ü. M.). Die Pisten sind vielfältig und für alle zugänglich. Ein wunderschönes und wenig besuchtes Freeride-Gebiet das ebenfalls direkt mit den Bergbahnen erreichbar ist.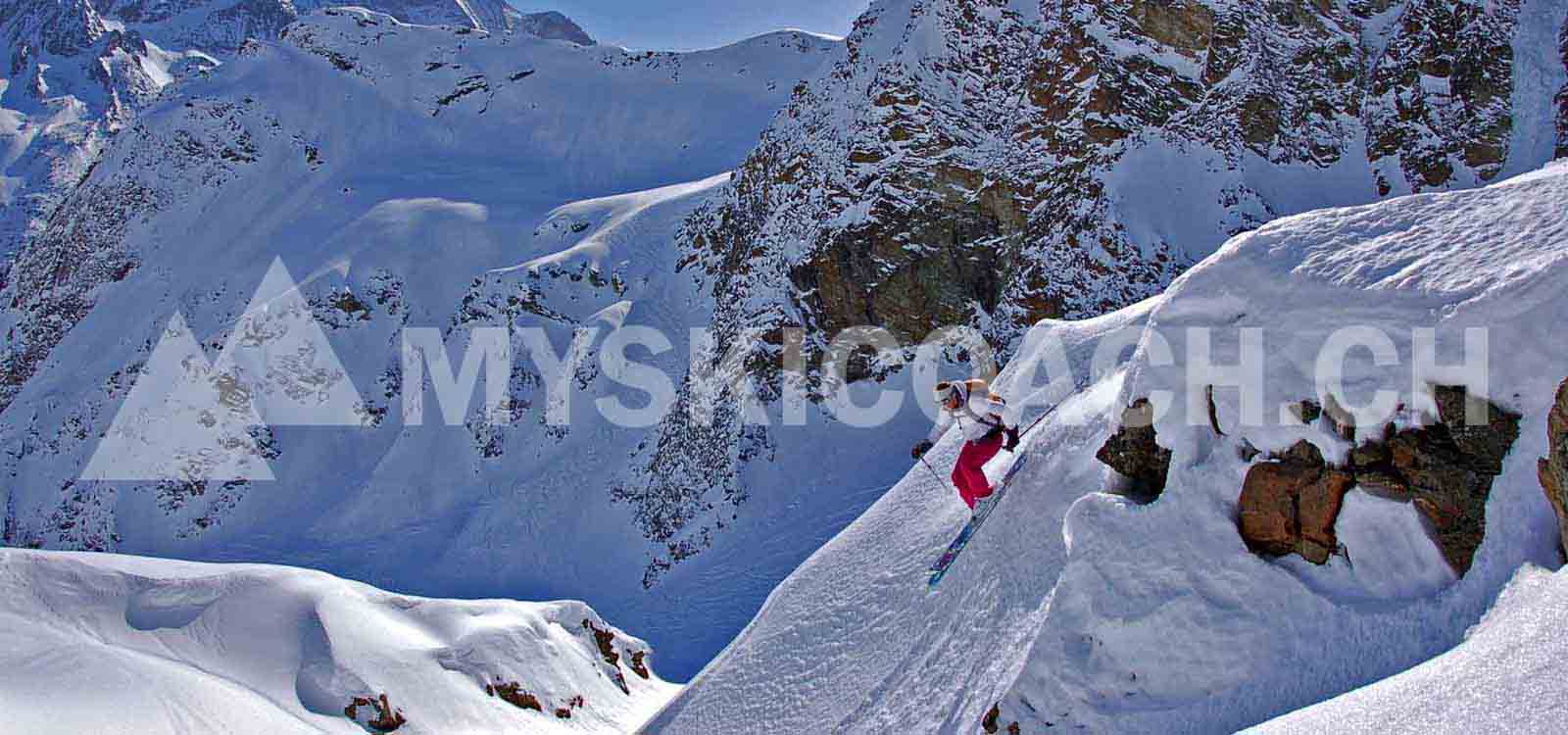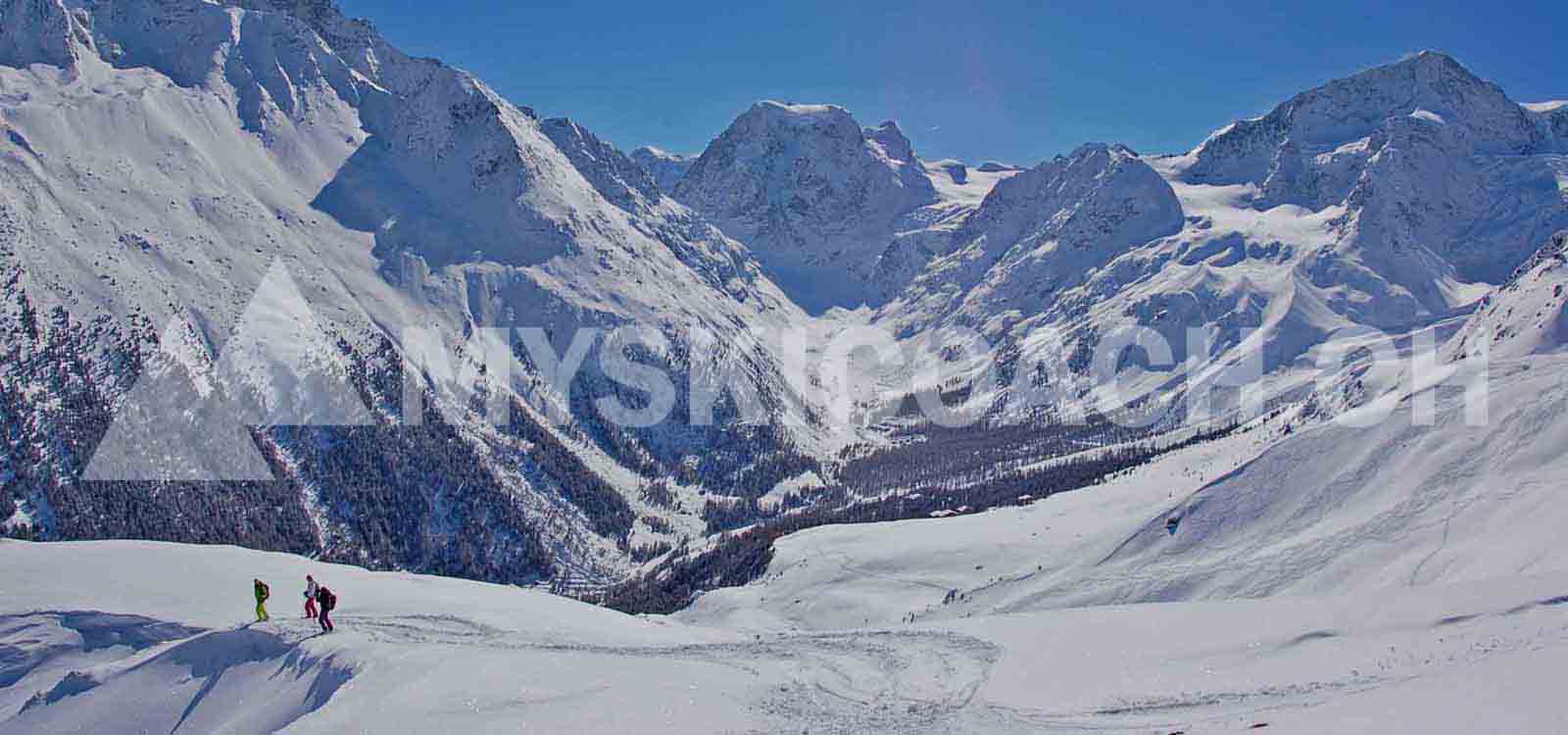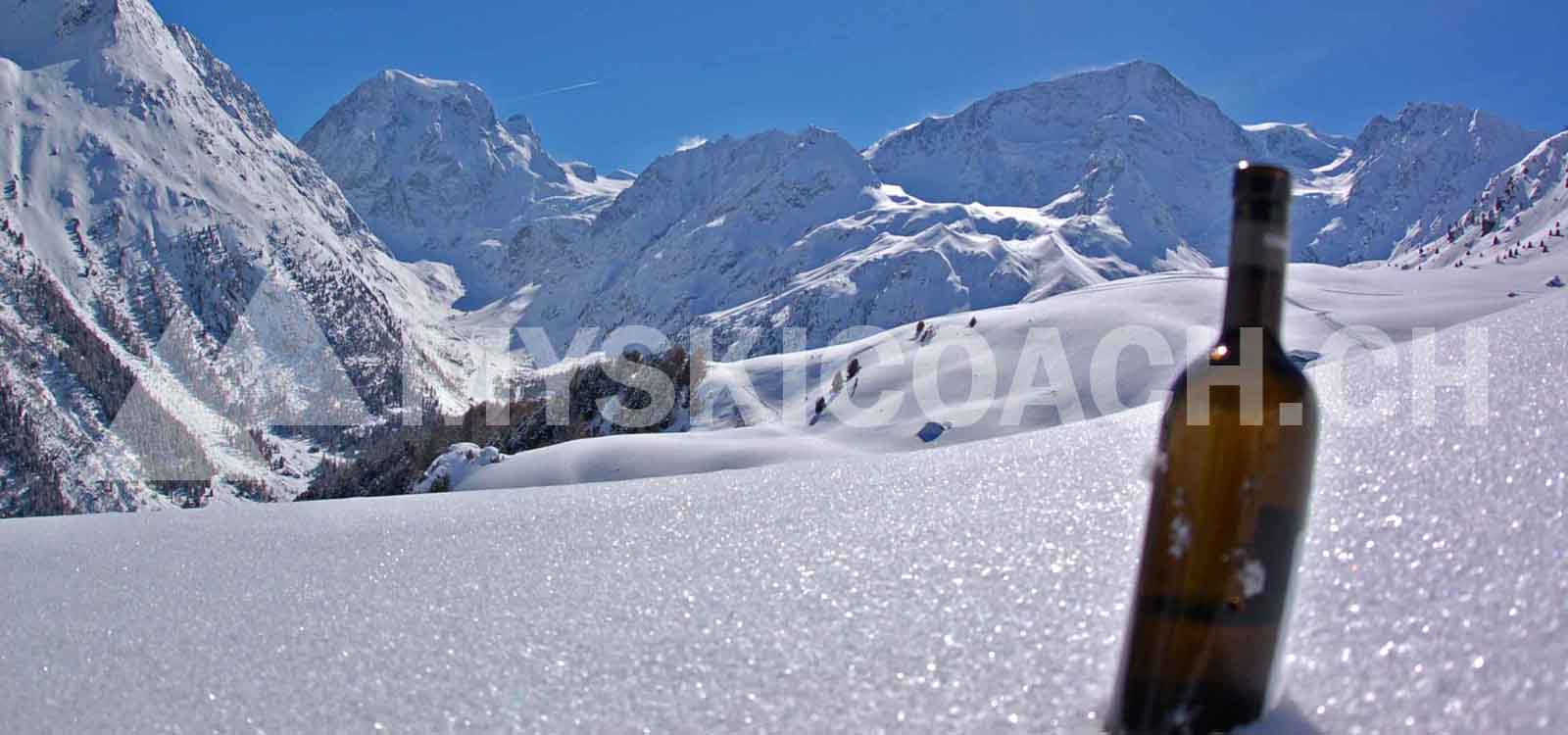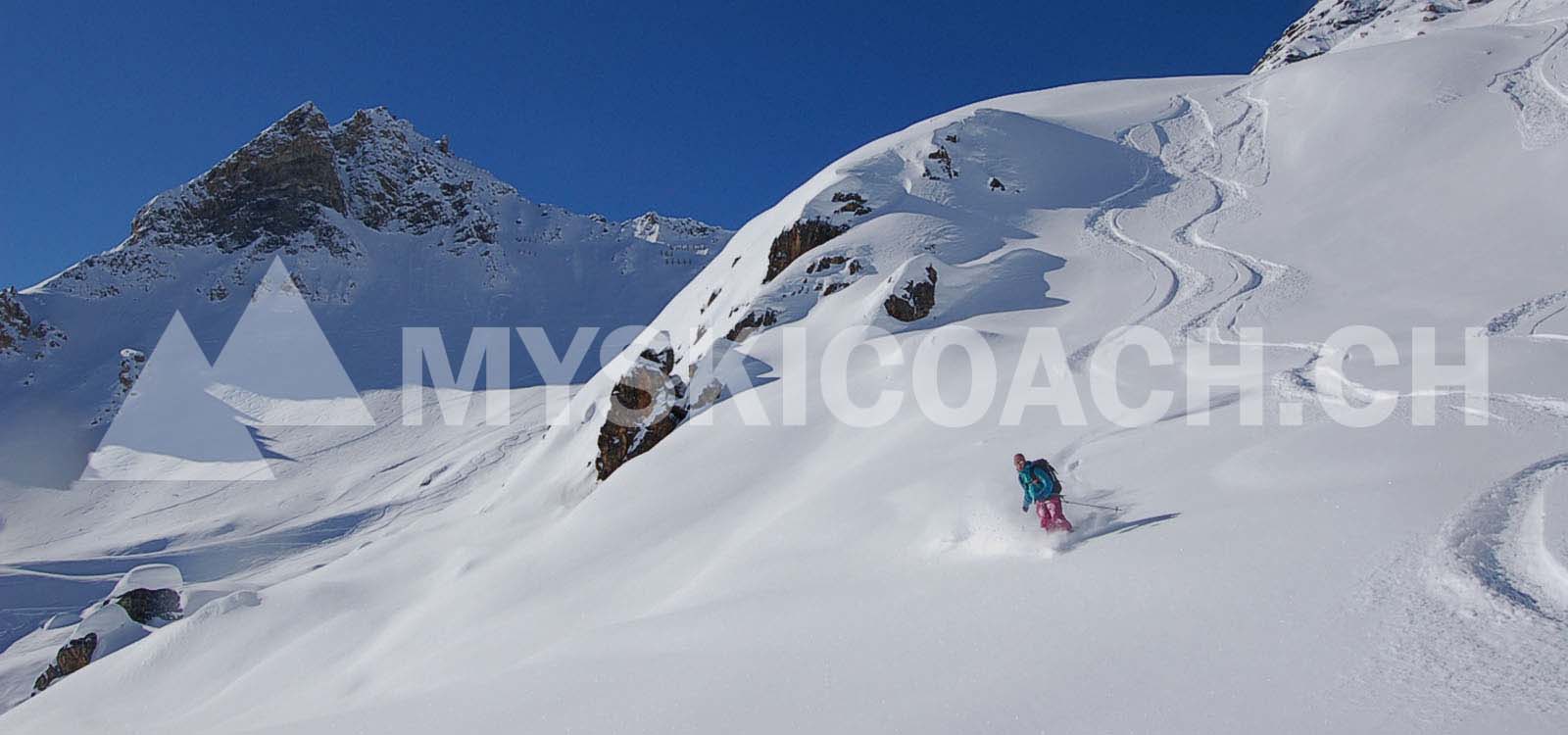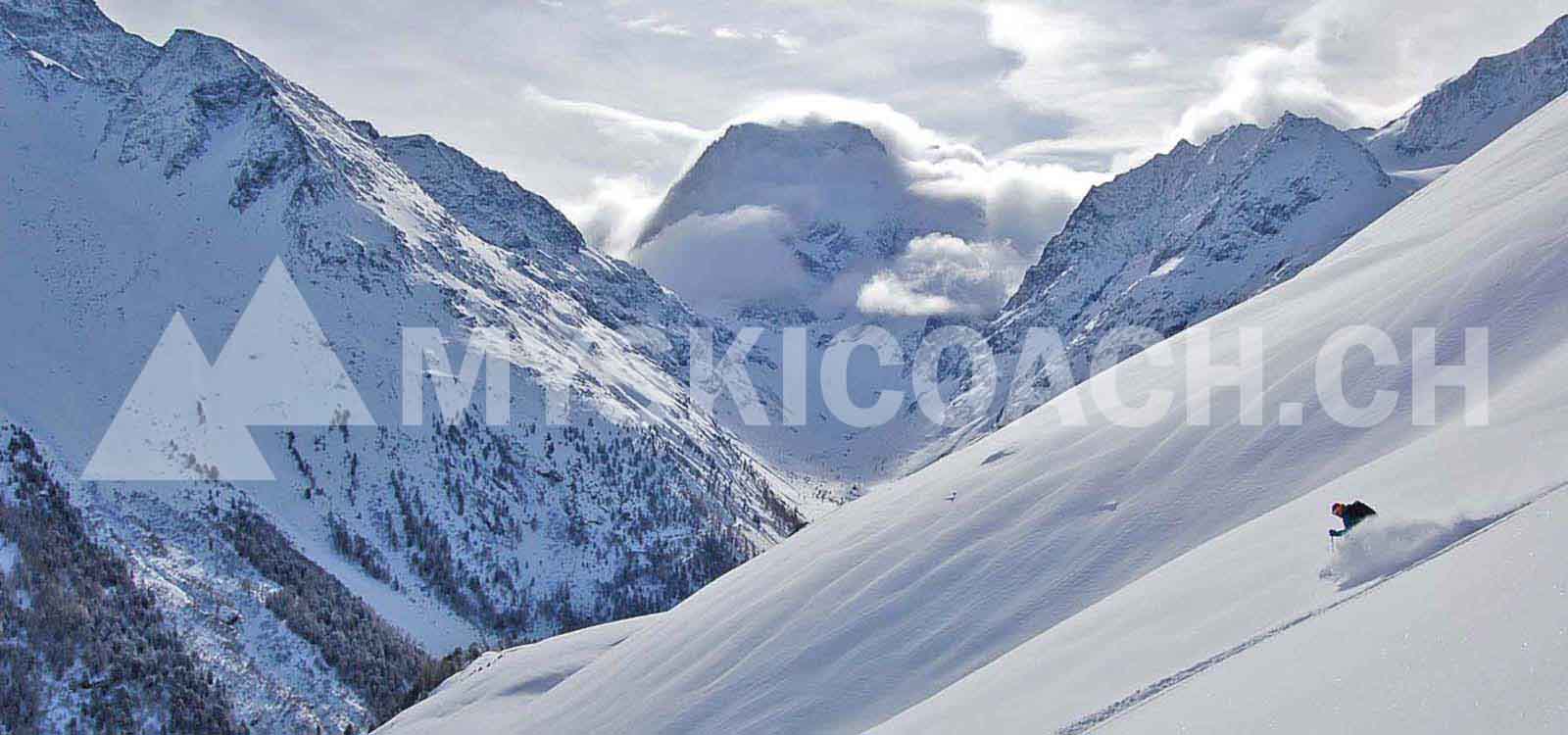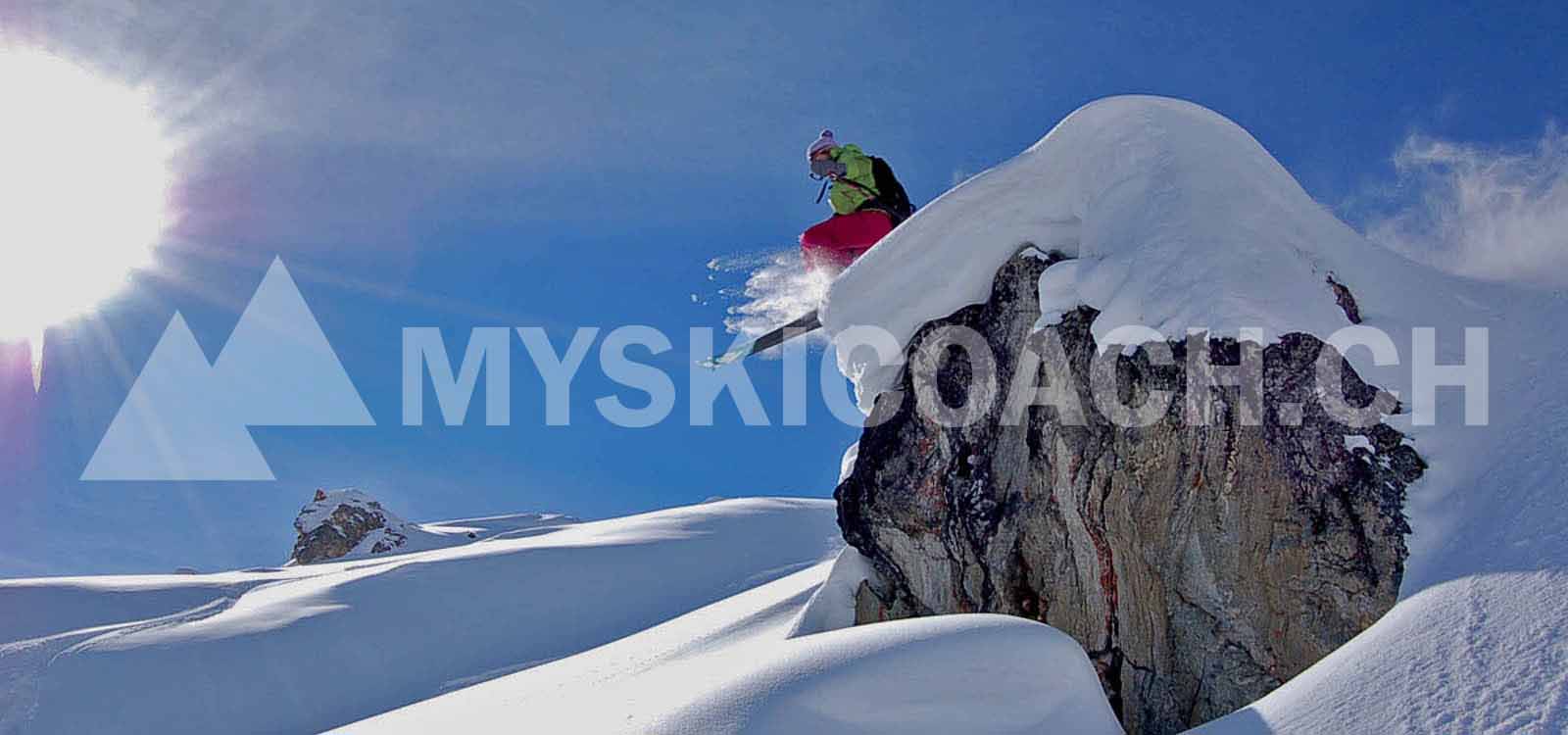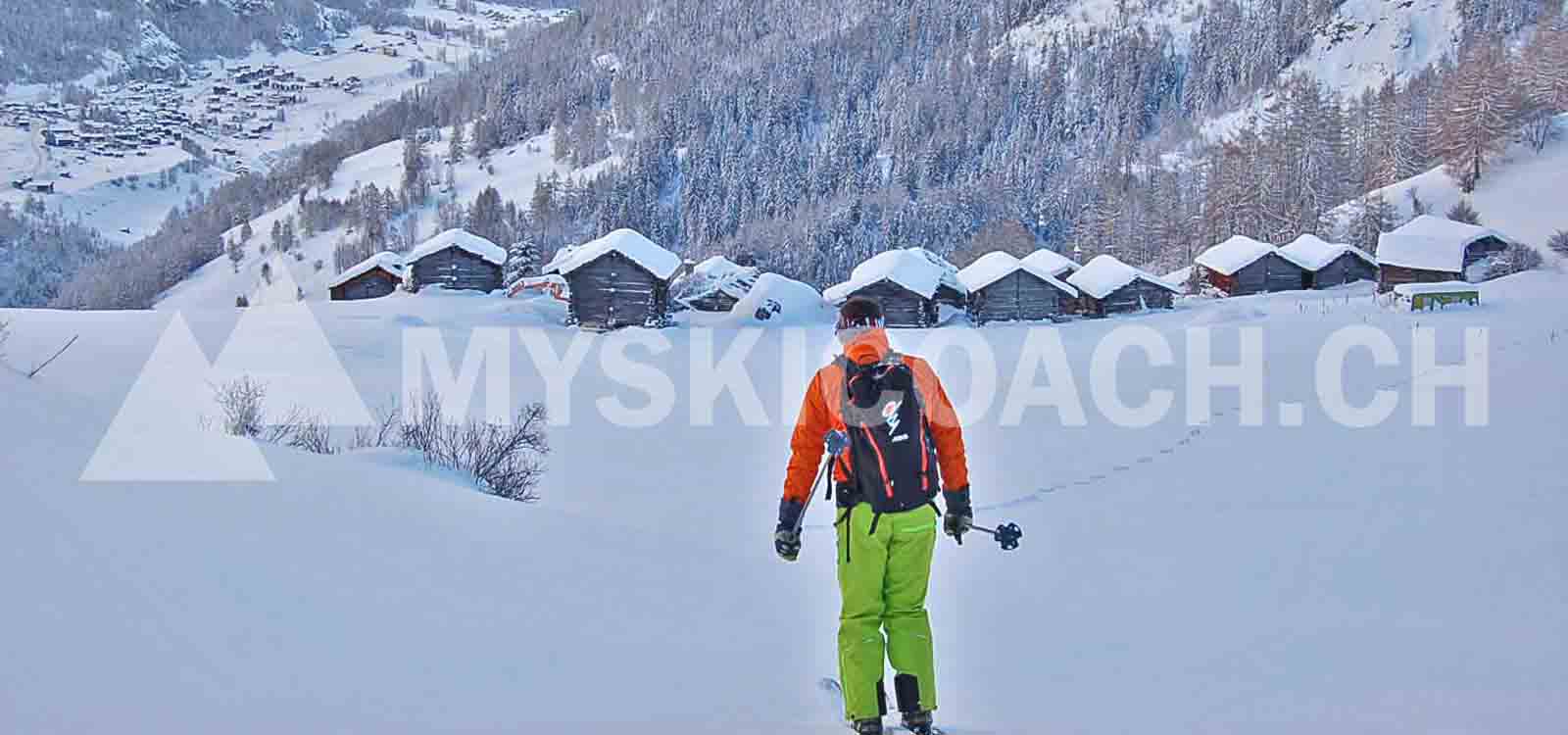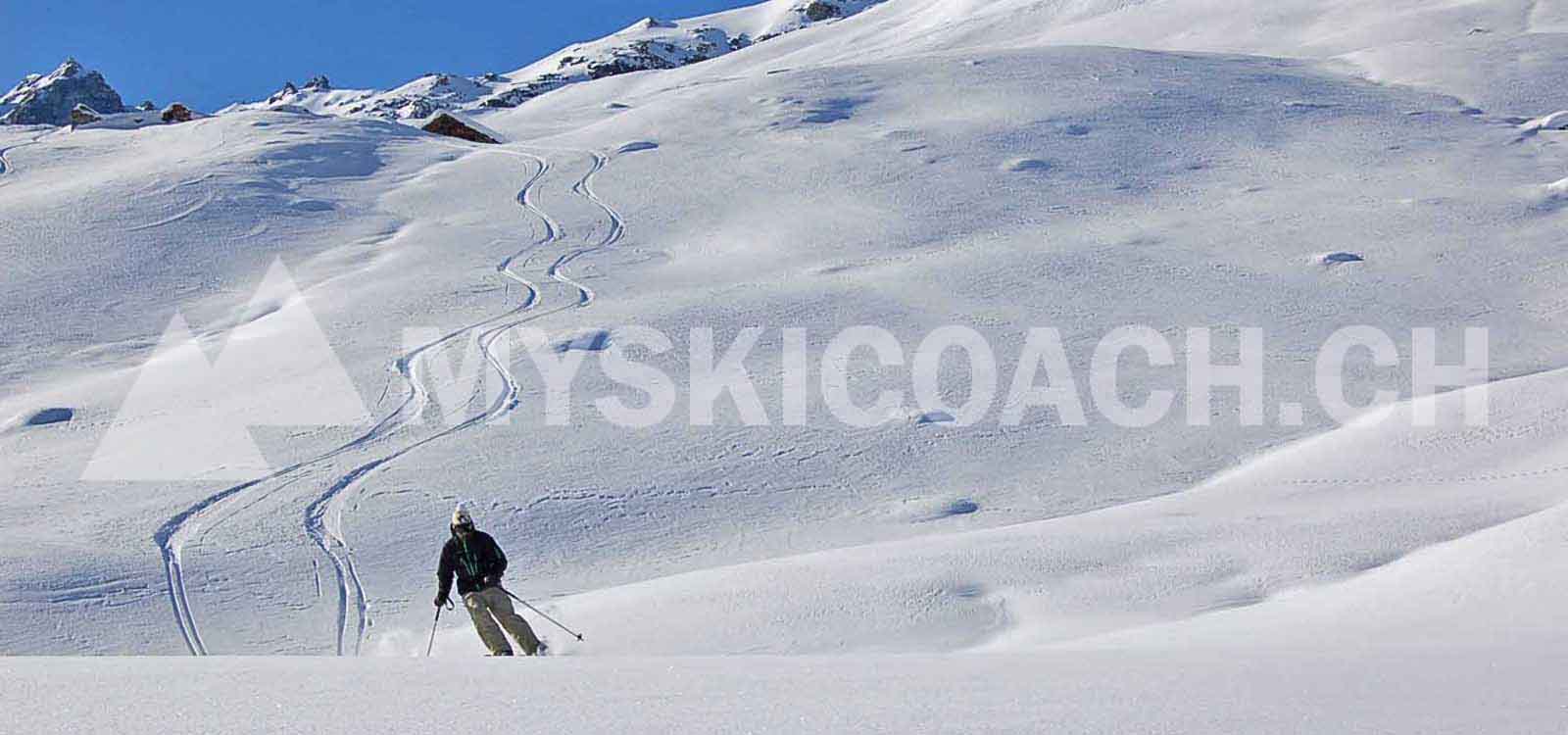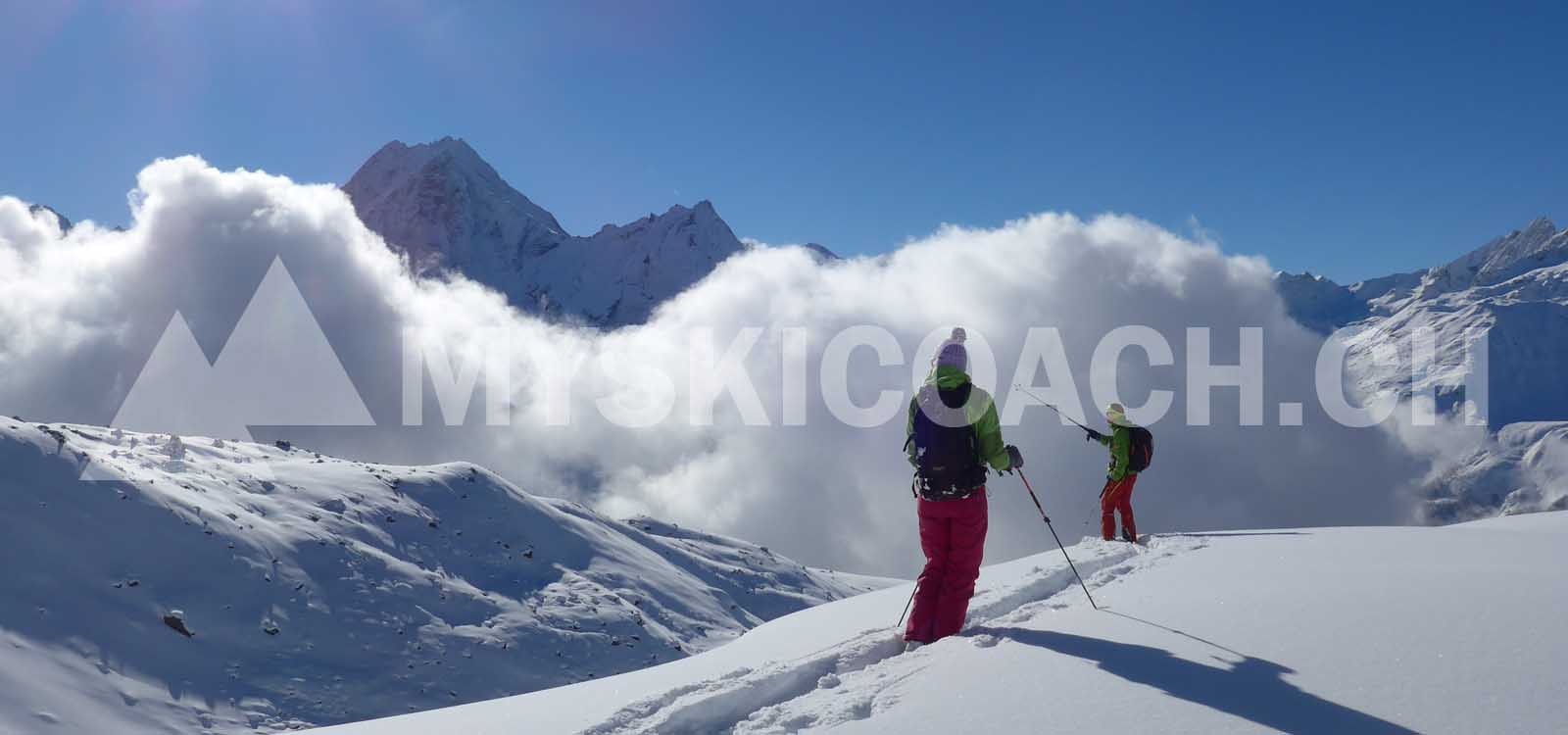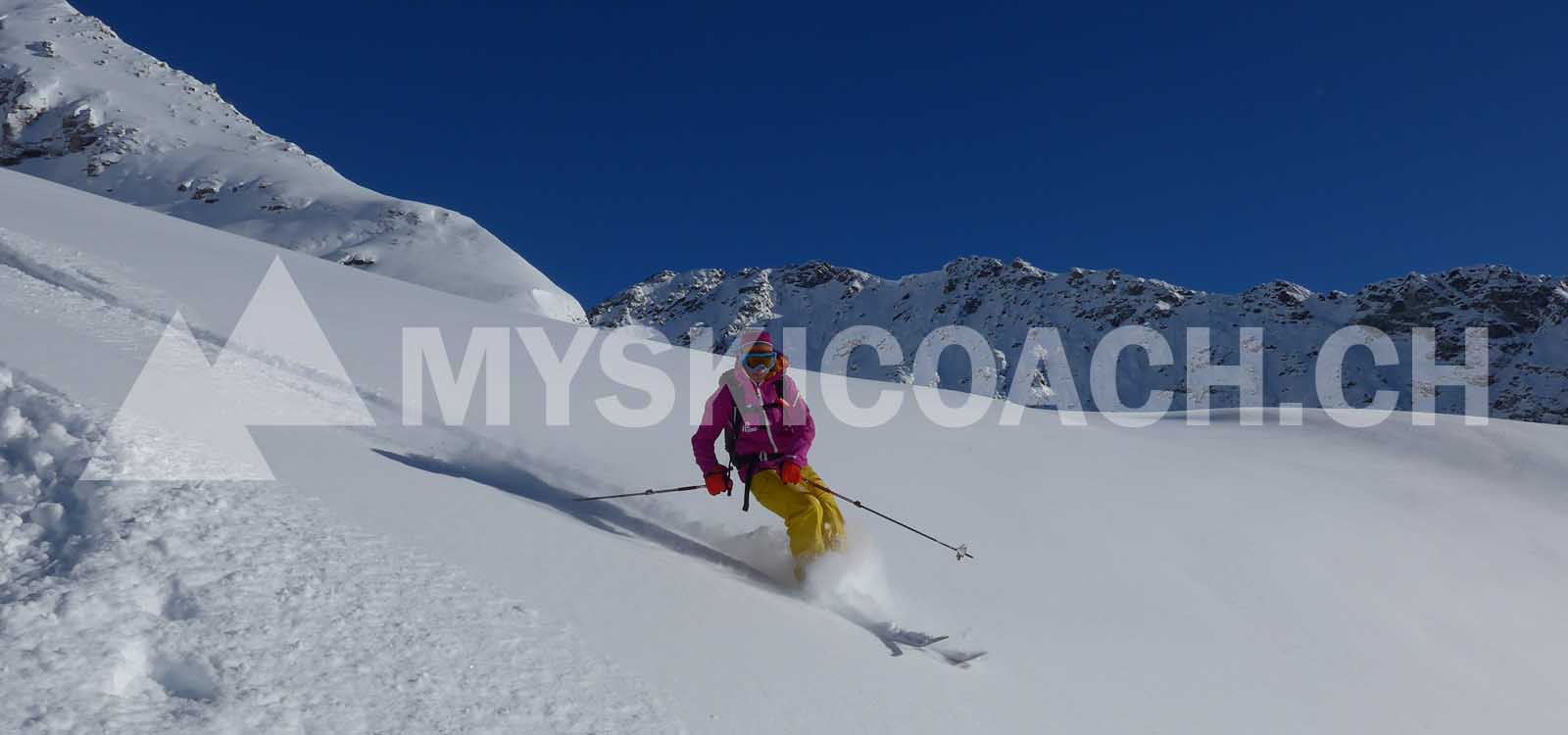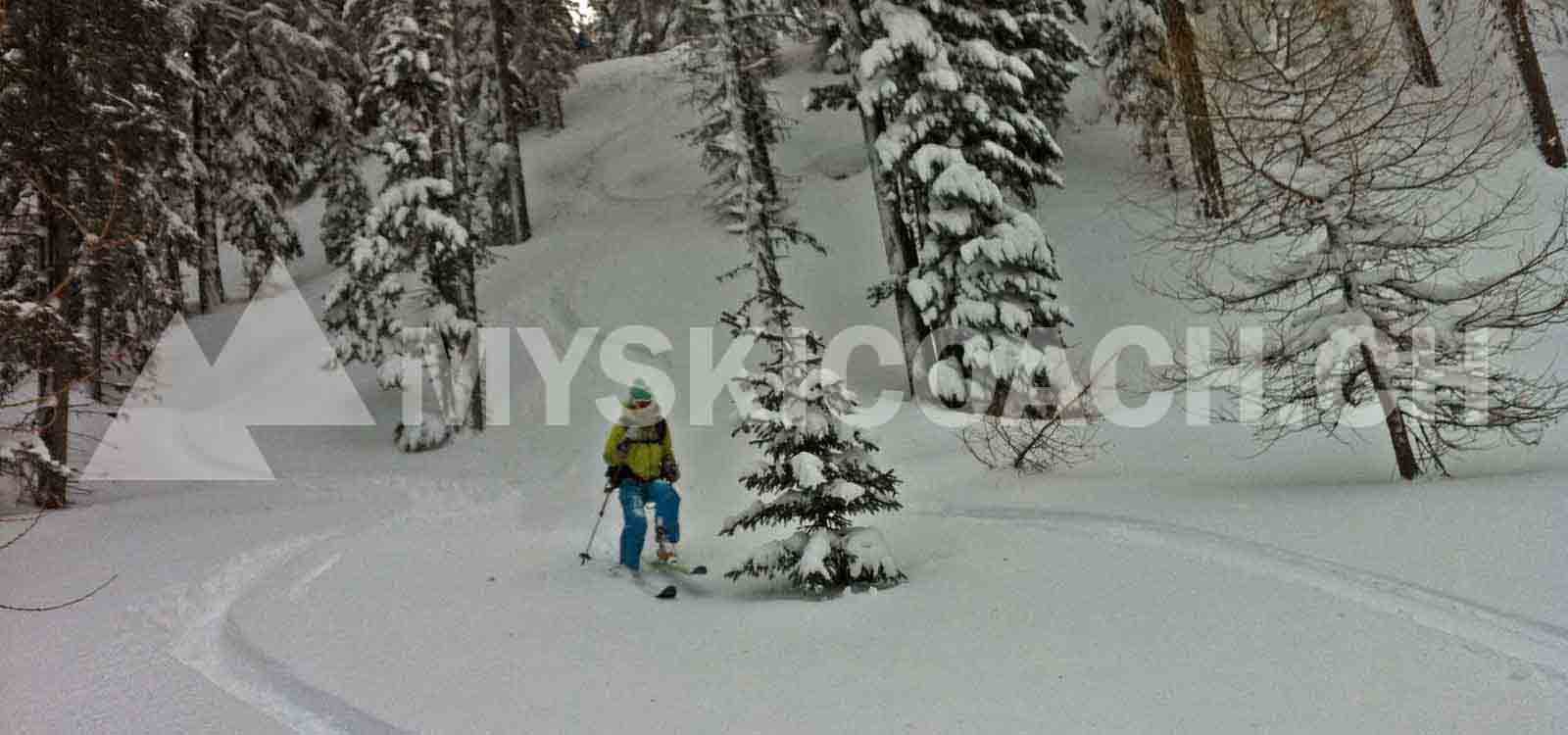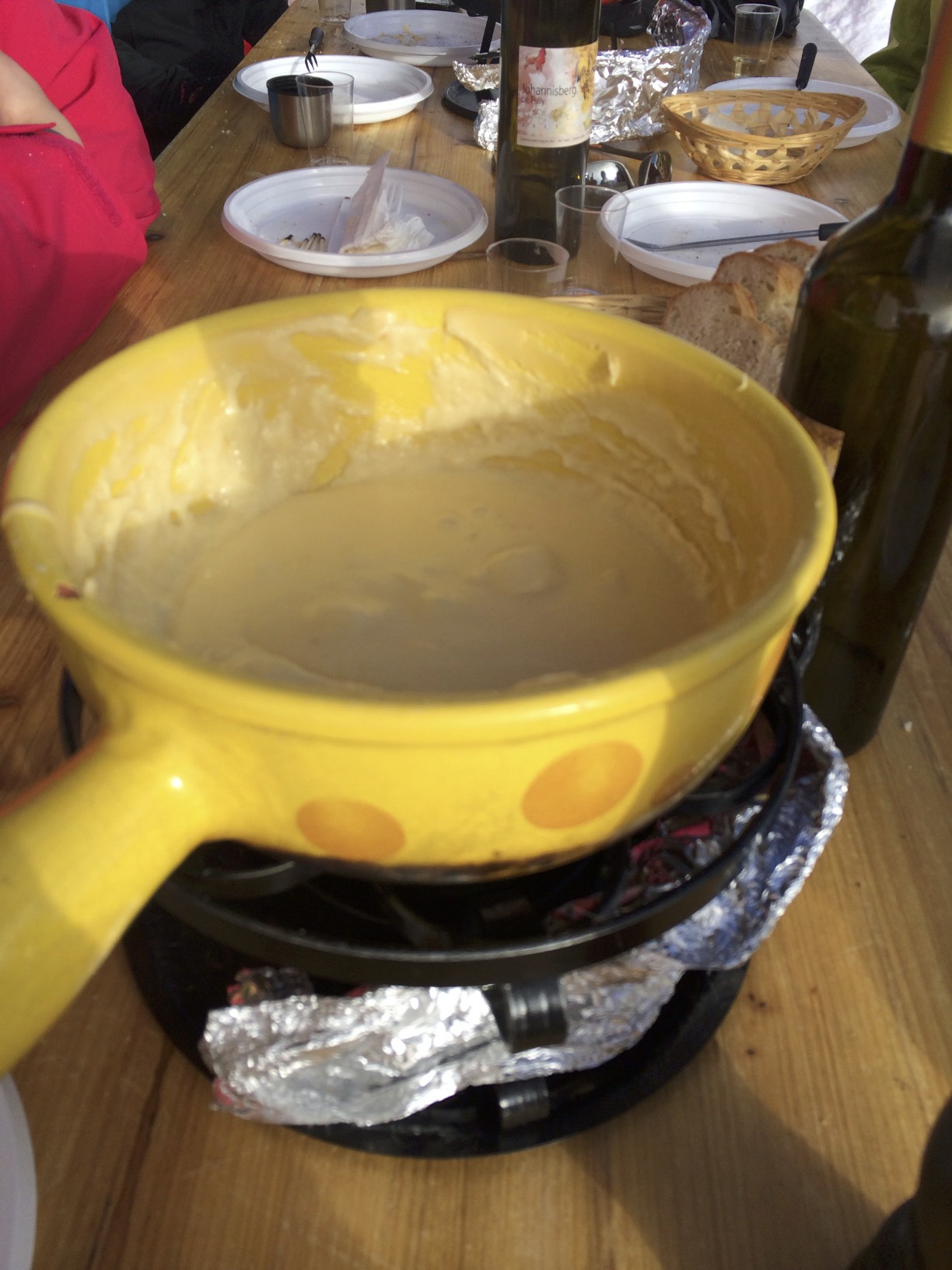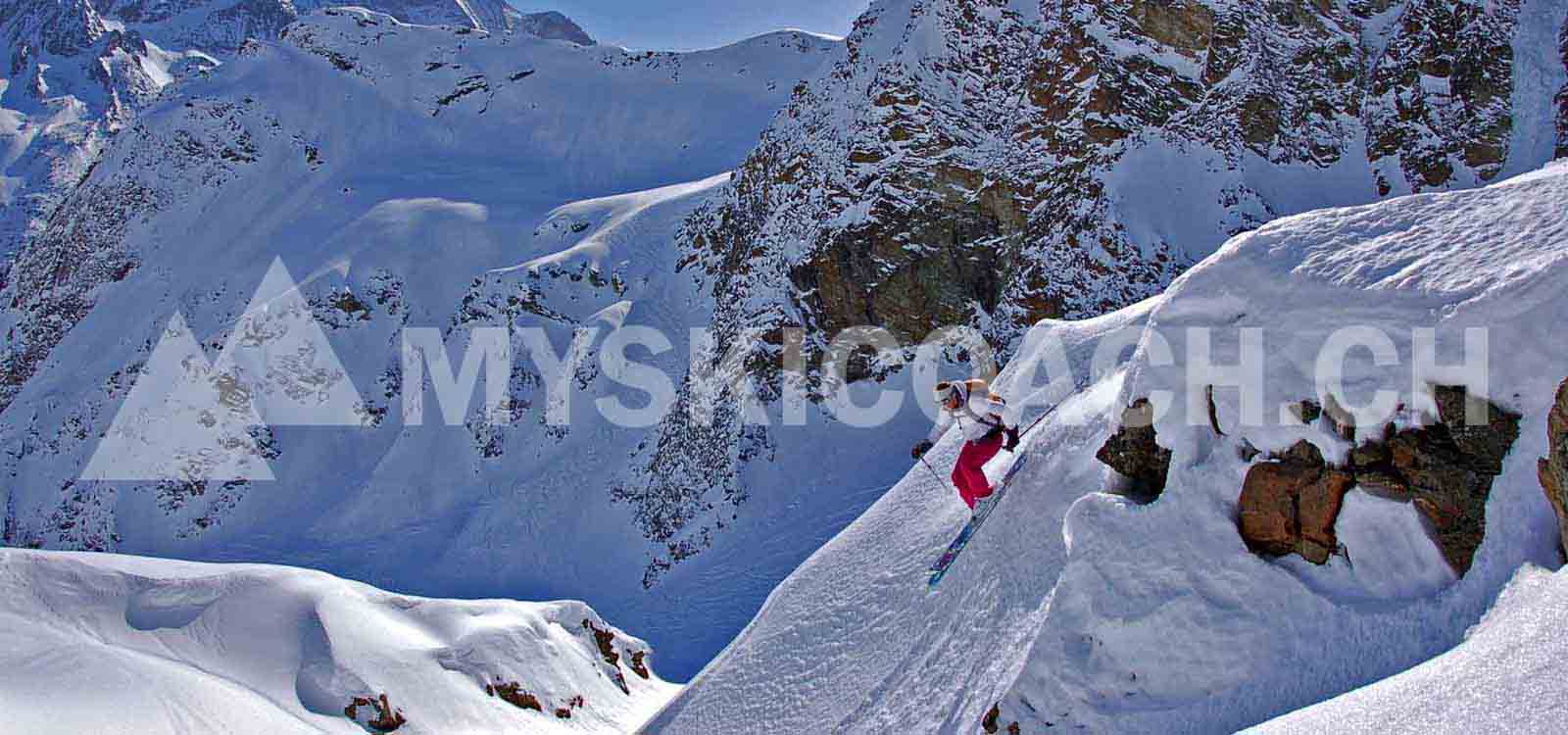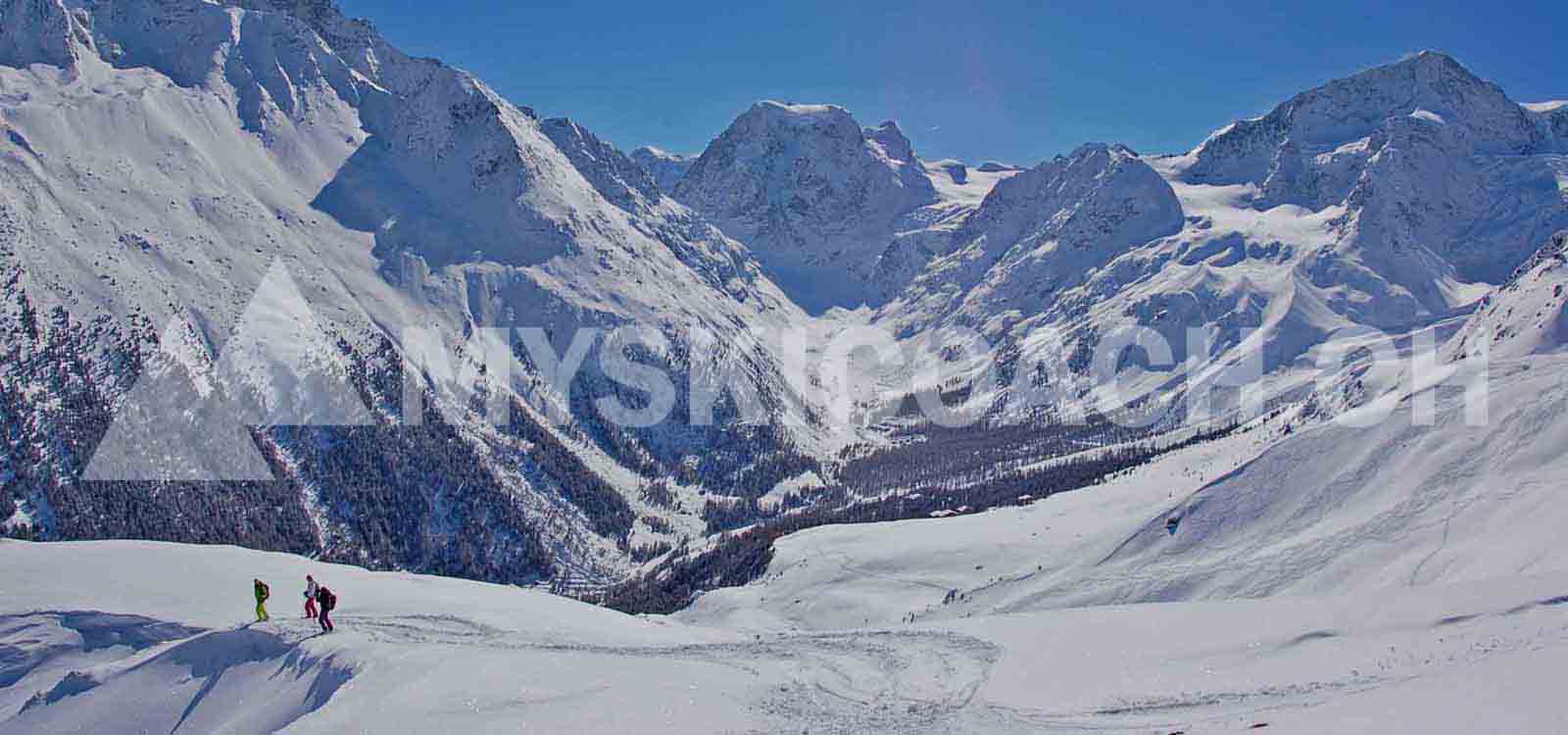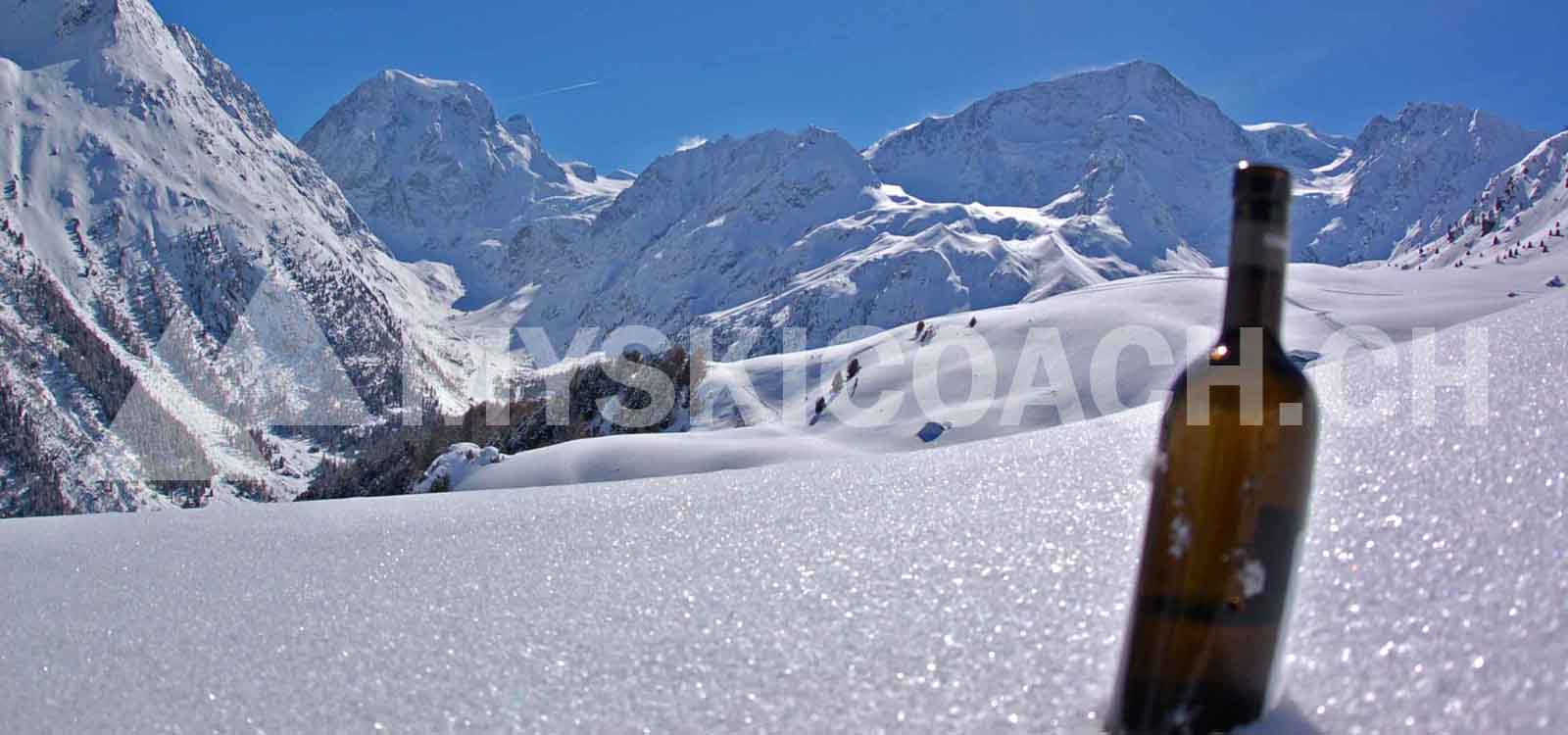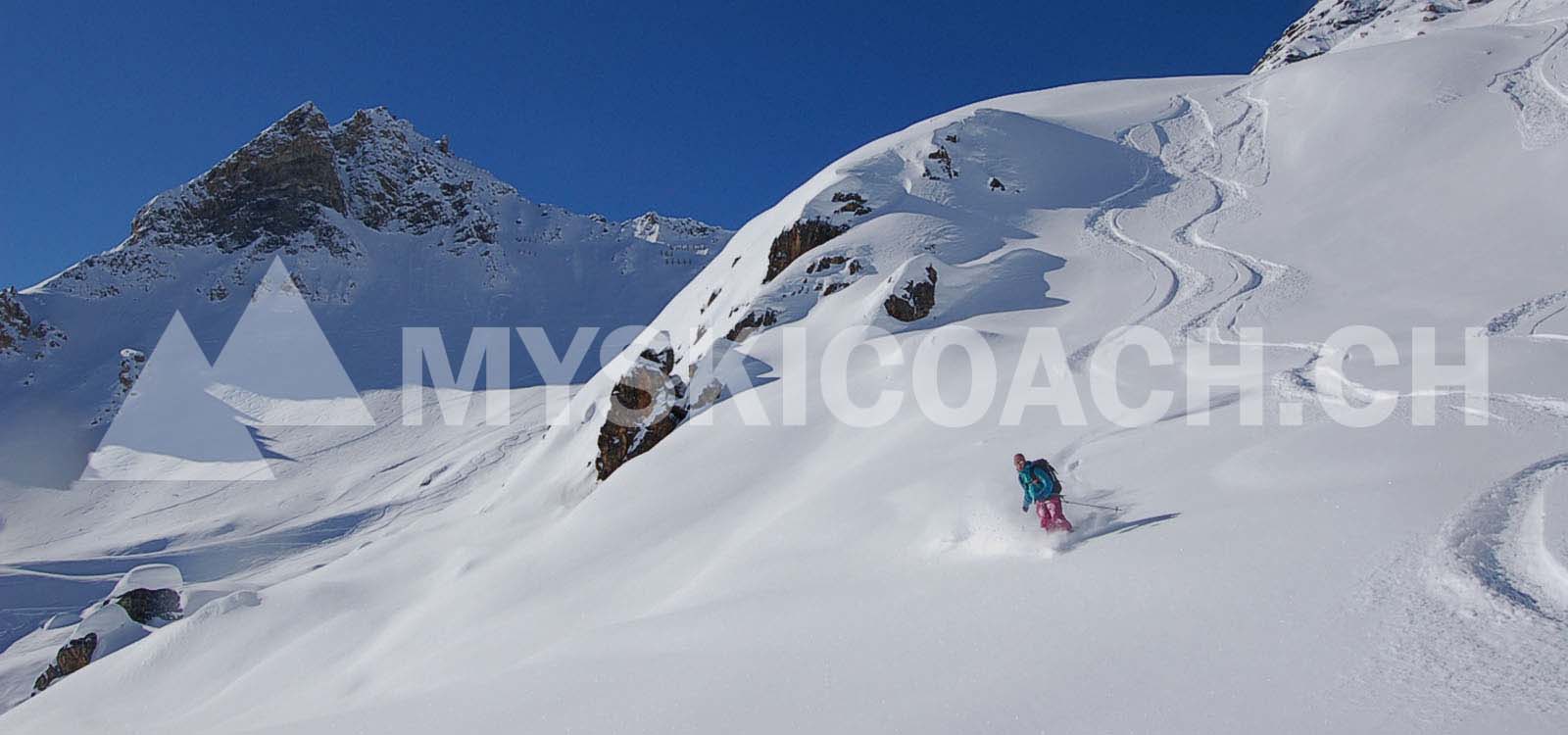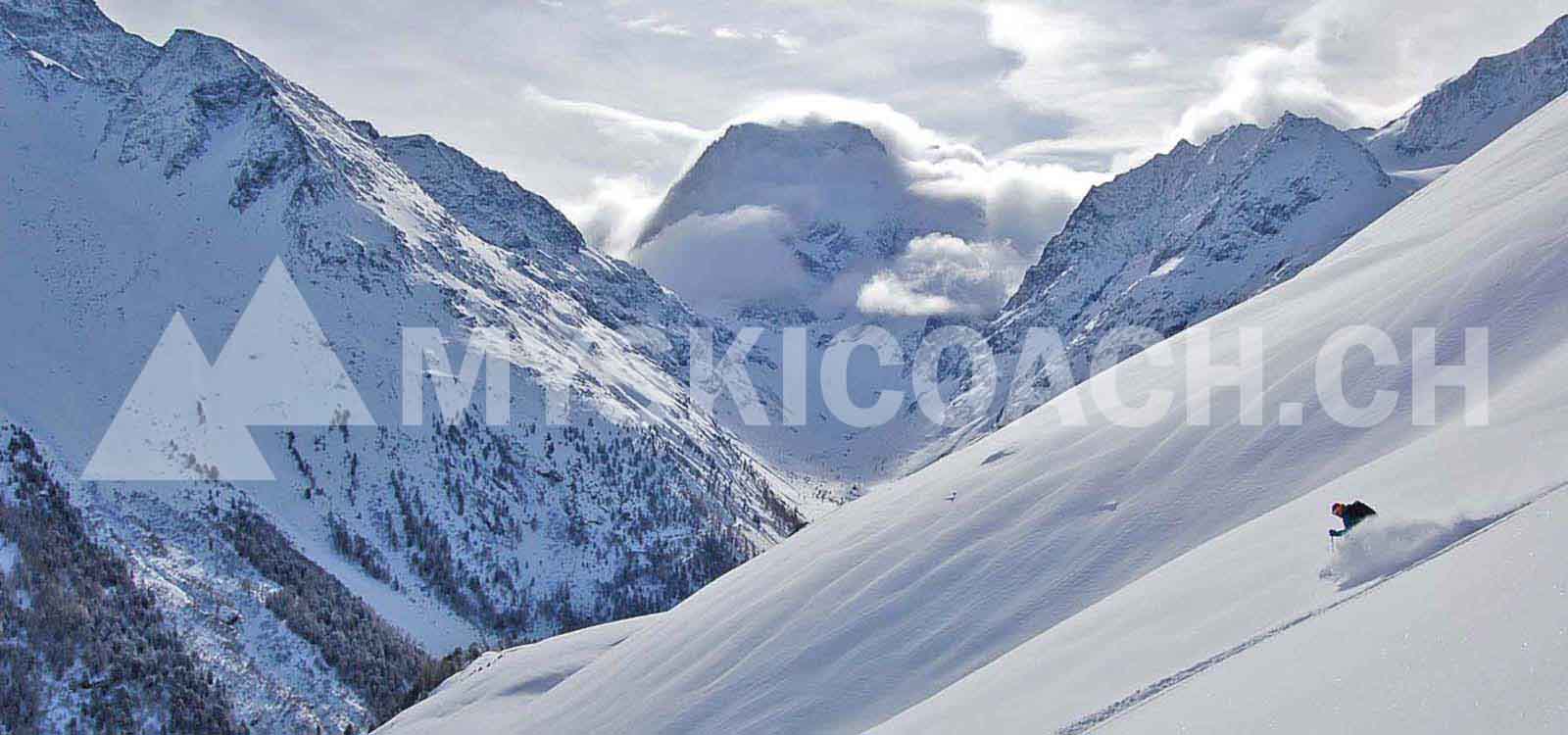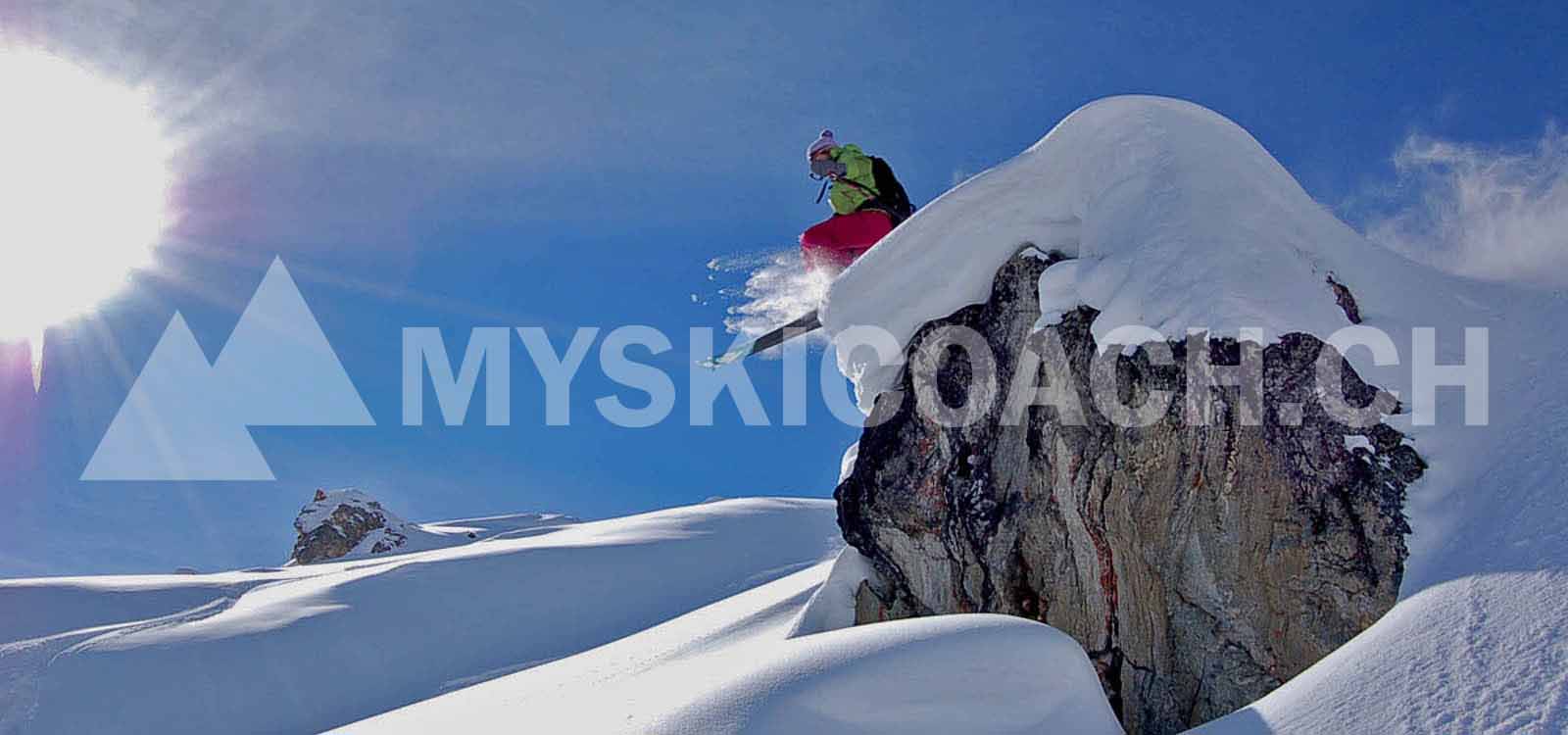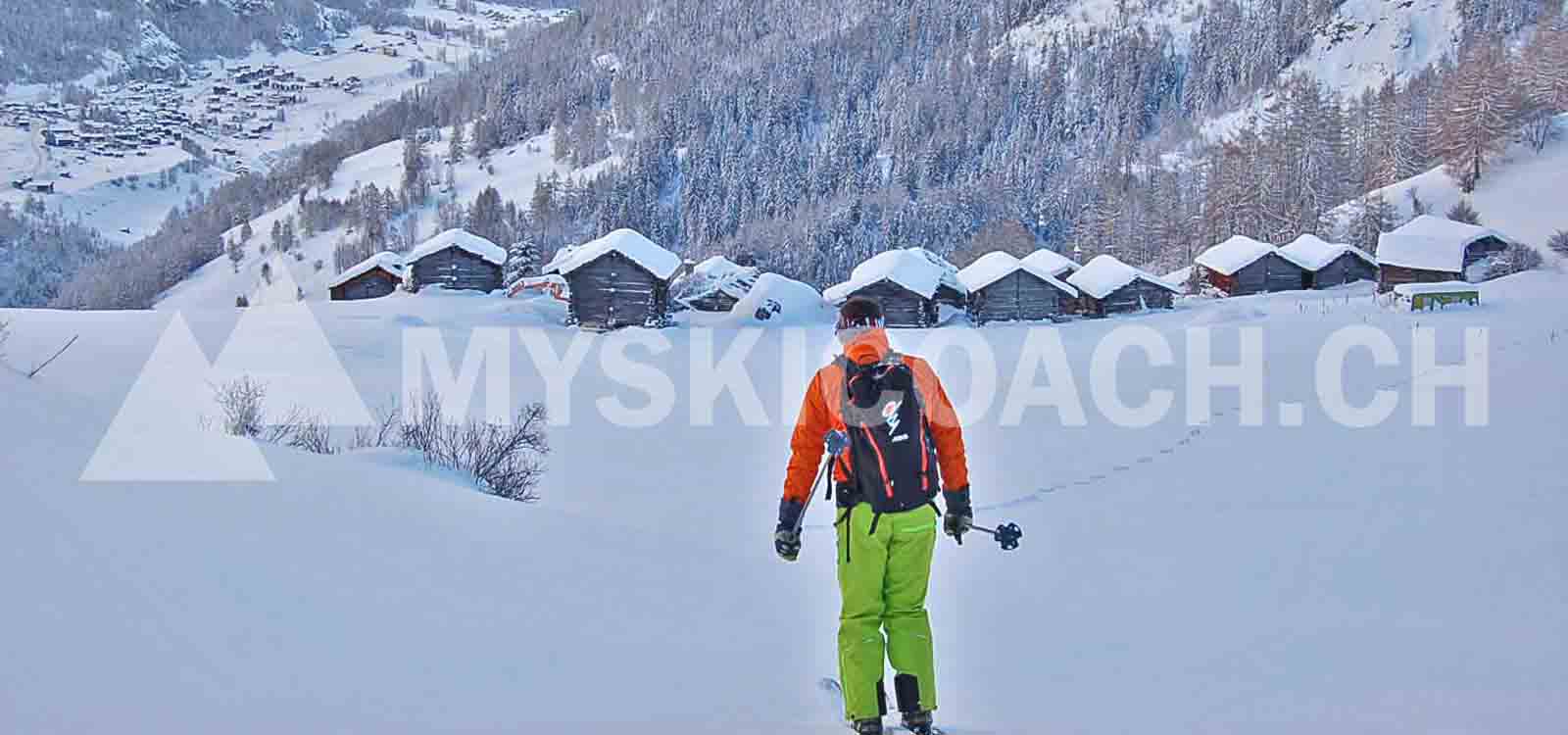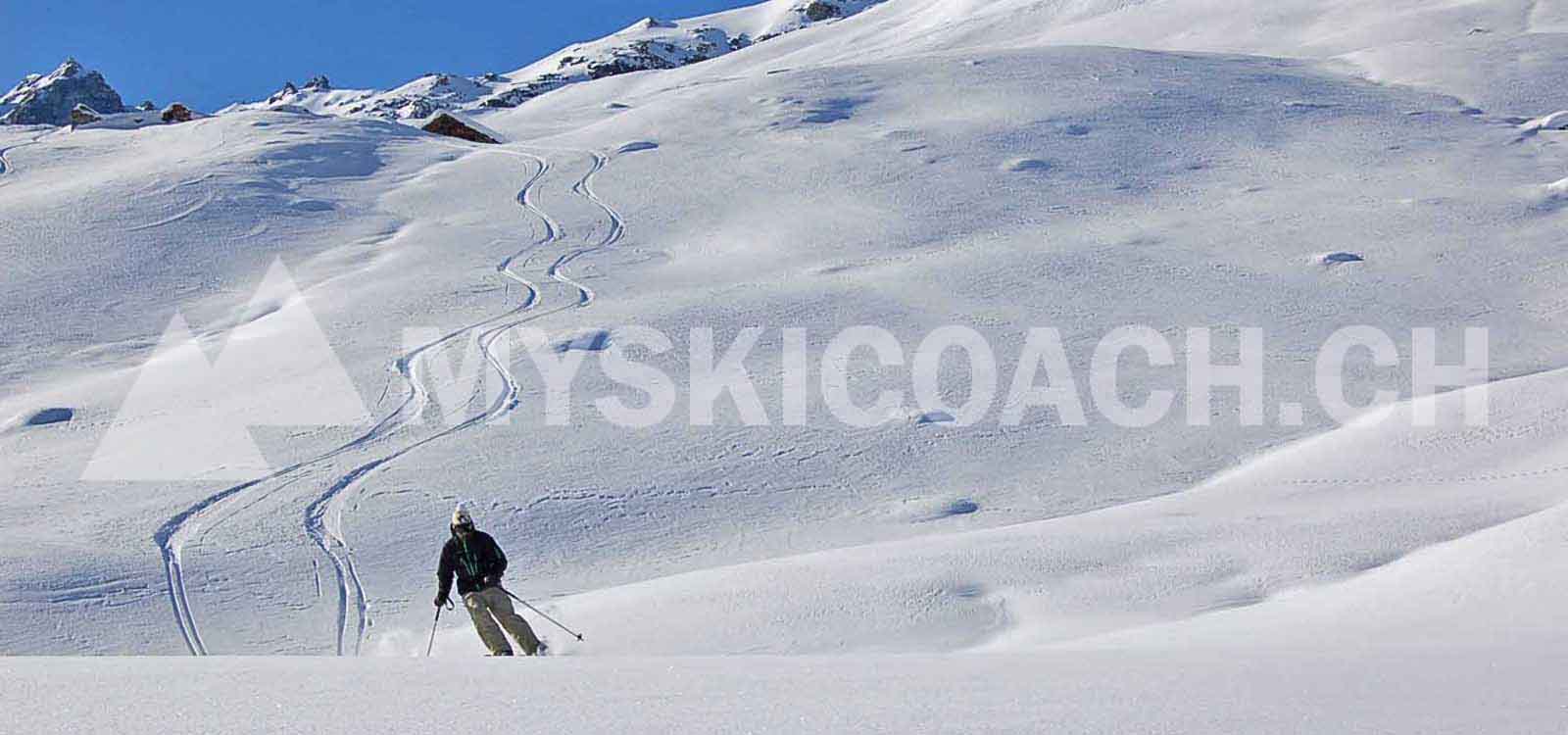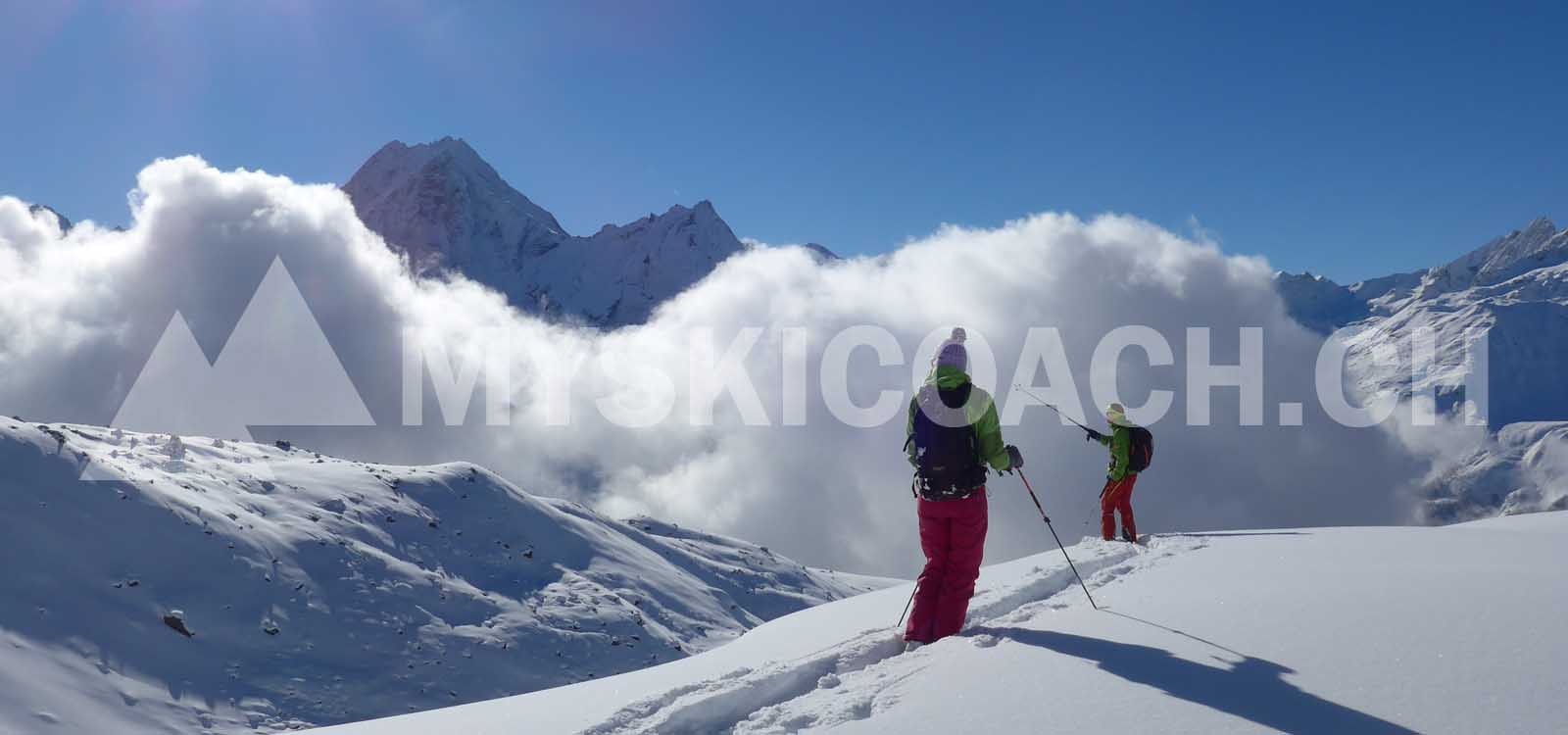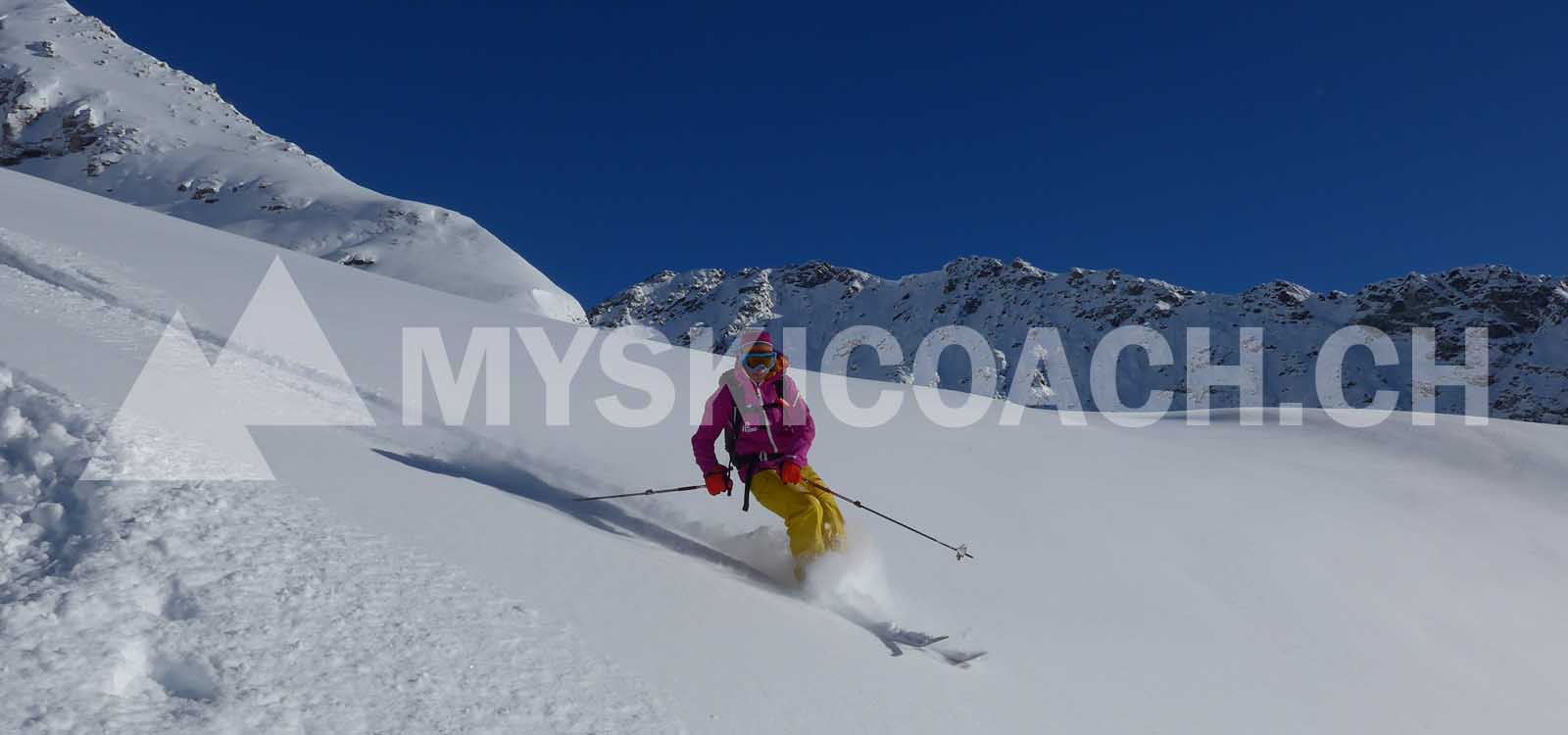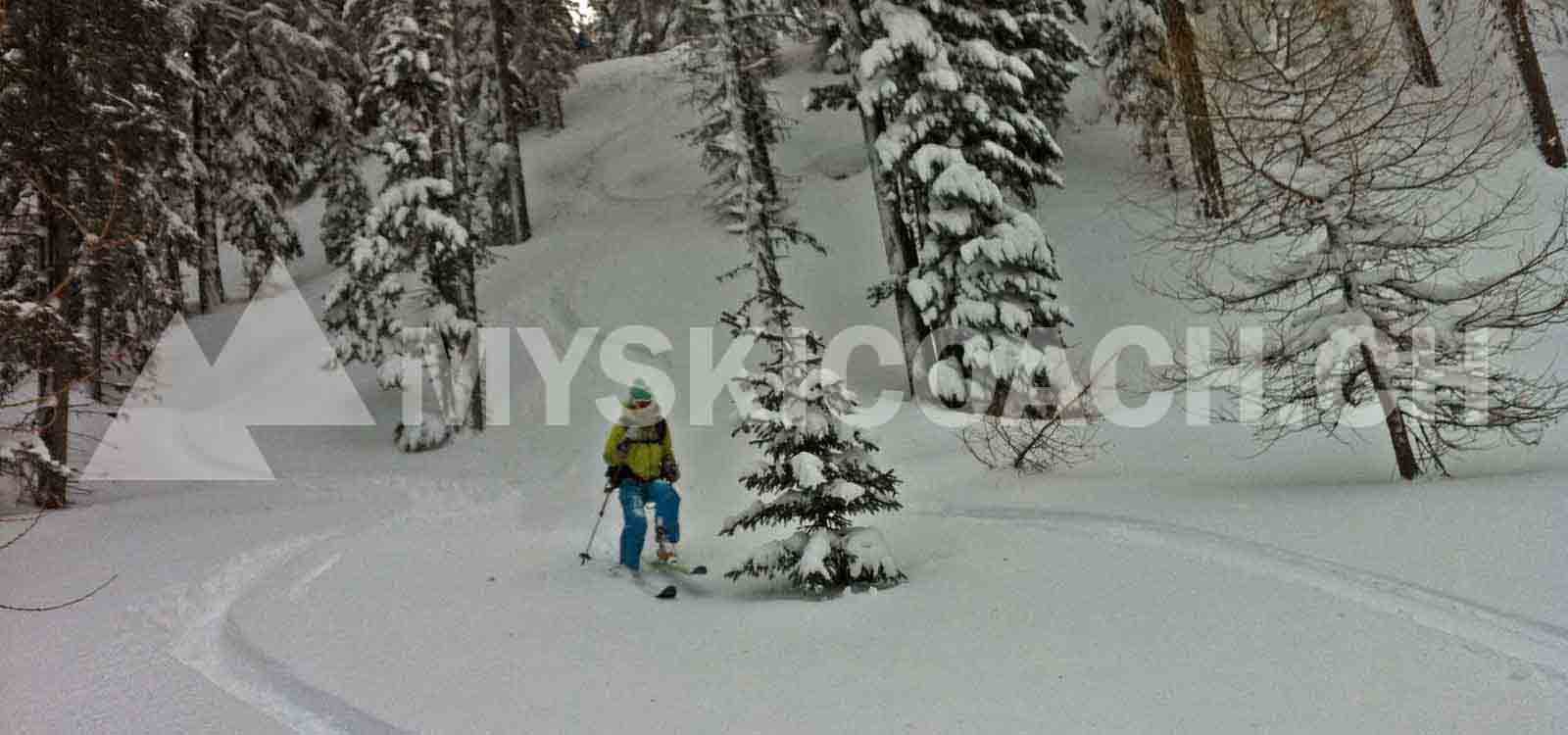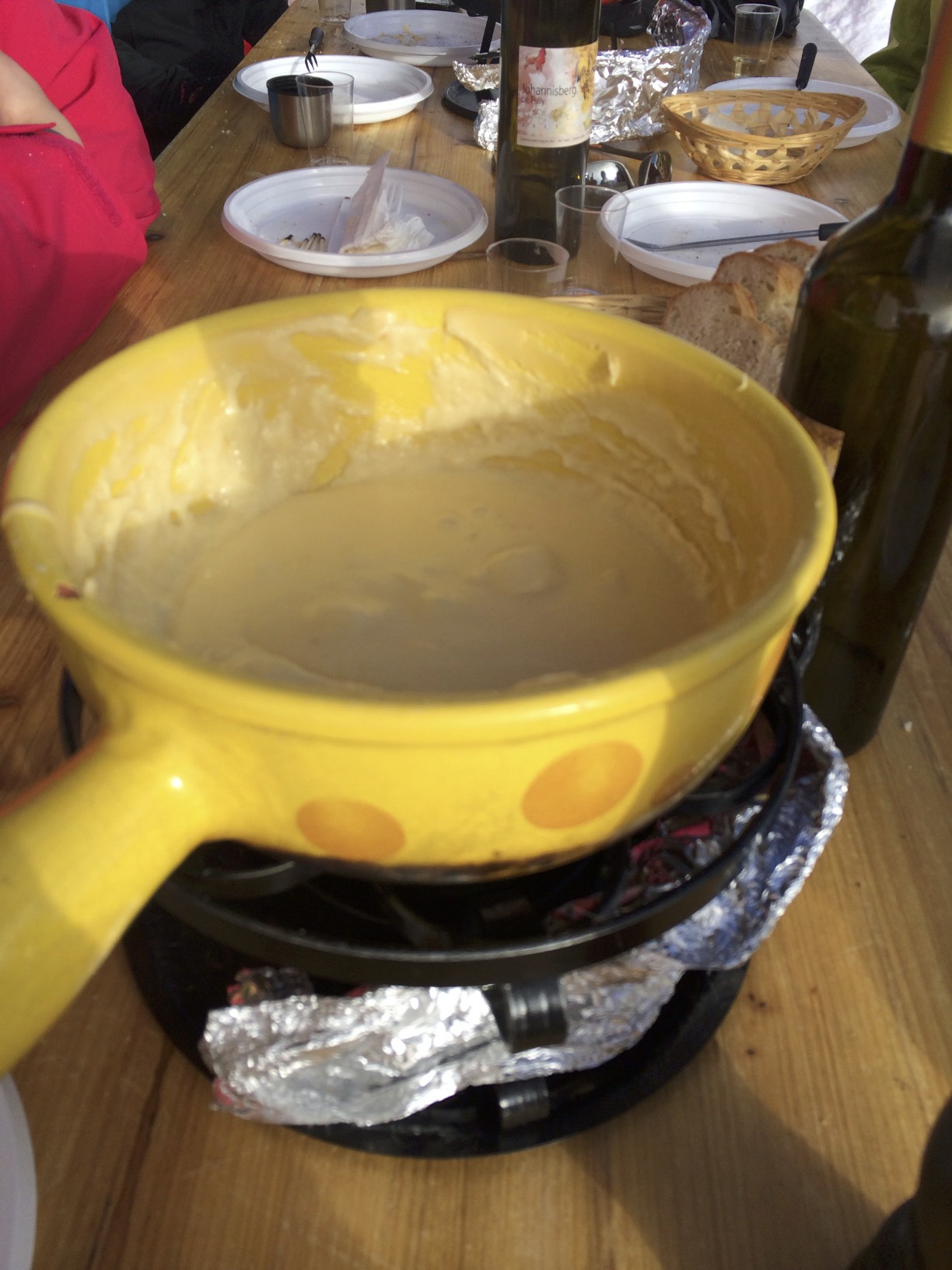 [:]