Your holidays in an authentic alpine chalet built in 1911. Homecoming and healing facing one of the best views of the Alps. The chalet was recently renovated in the traditional style. It strikes the perfect balance between modern amenities and simplicity. A snug Alpine hideaway to get away from it all!
The Eagle's nest Chalet (1800m/5'800 ft) is situated above Evolène, on a sunny terrace with a superb view of the mountain panorama of the upper Val d'Hérens. A road accessible to vehicles affords easy access to the vicinity of the chalet which however is completely secluded.
The chalet features:
– beautiful traditional living room with authentic Evolène-stone stove , 6 seater table , sofa and armchair
– 2 small bedrooms with 4 sleeps : 2 beds 90*200 et 1 bed 160*200
– 1 separate kitchen with a table, oven and small refrigerator
– toilet and shower
– terrace with view on the valley
Light is produced with solar energy
Due to the altitude and isolation, access is only guaranteed from May to October
Avalability and prices on request.
Online-Booking Mayen Chalet Eagle's Nest
Book Now
Pictures Mayen Chalet Eagle's Nest (1'800m)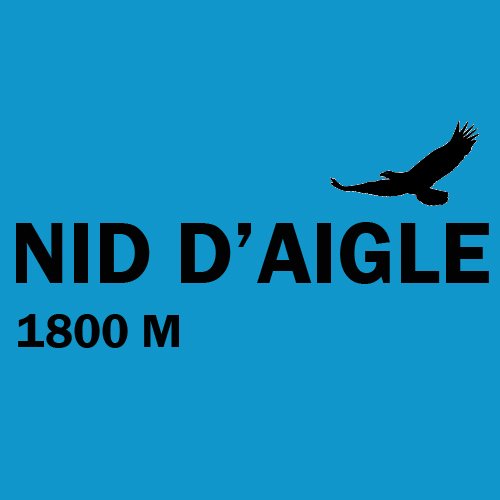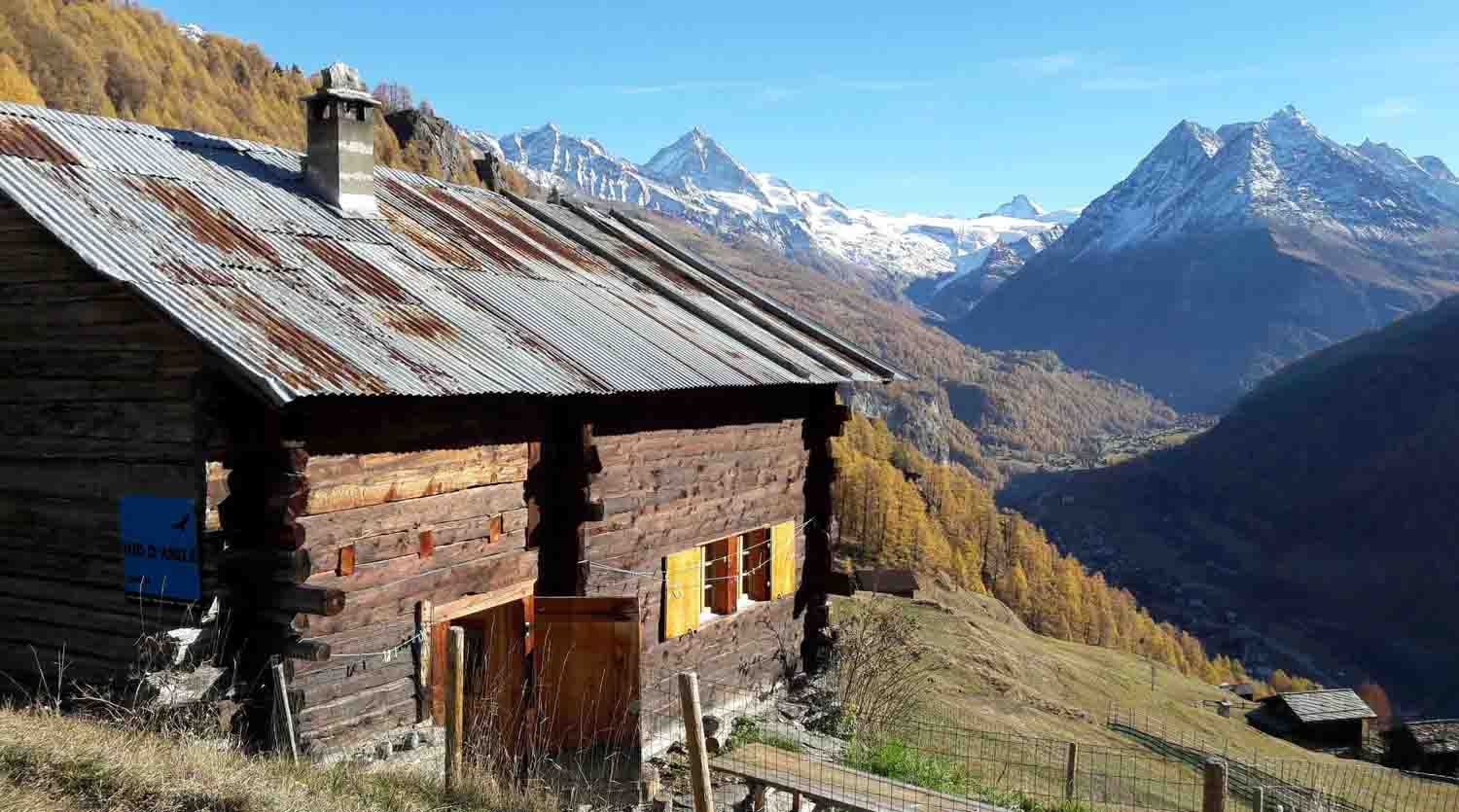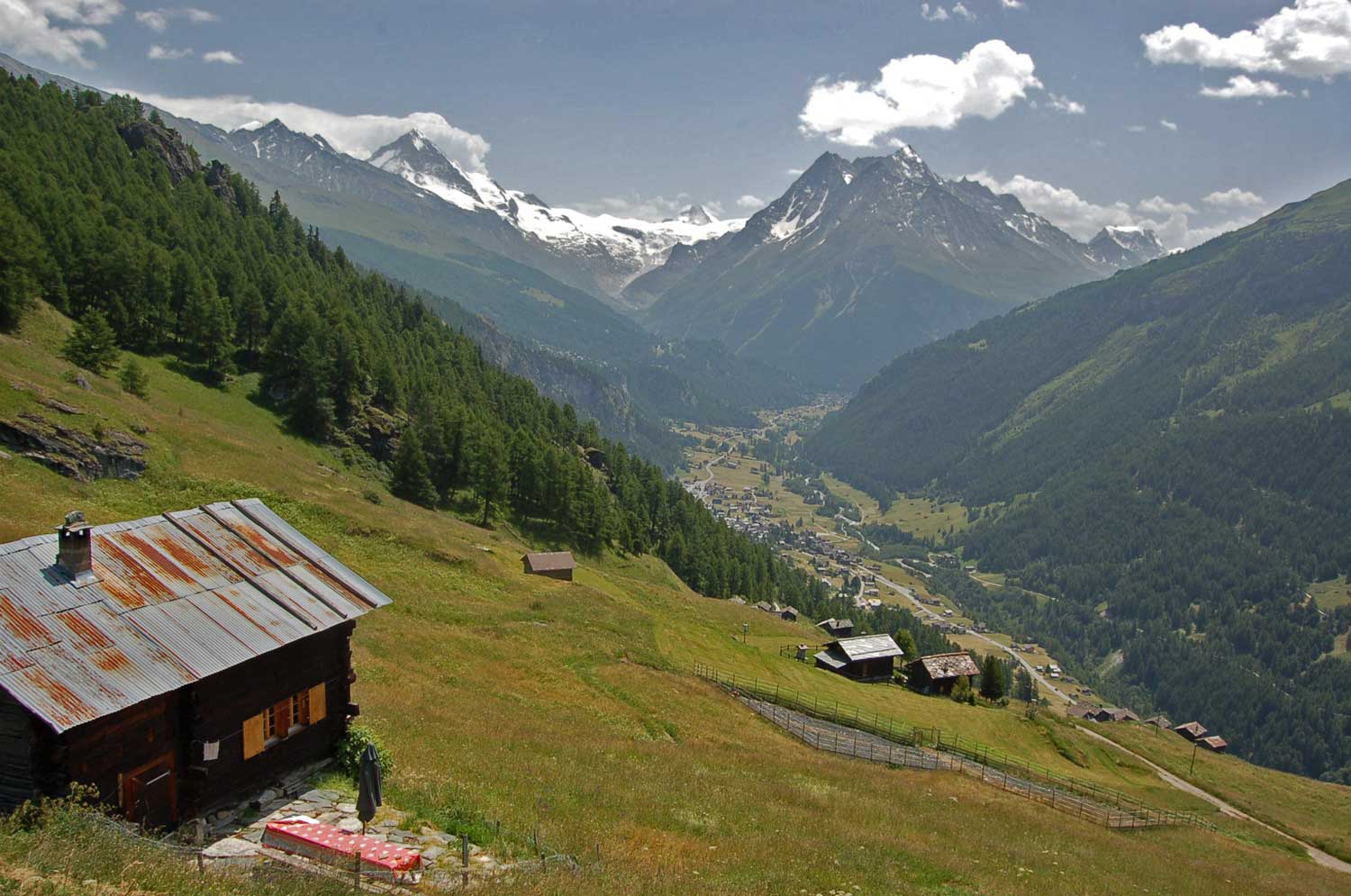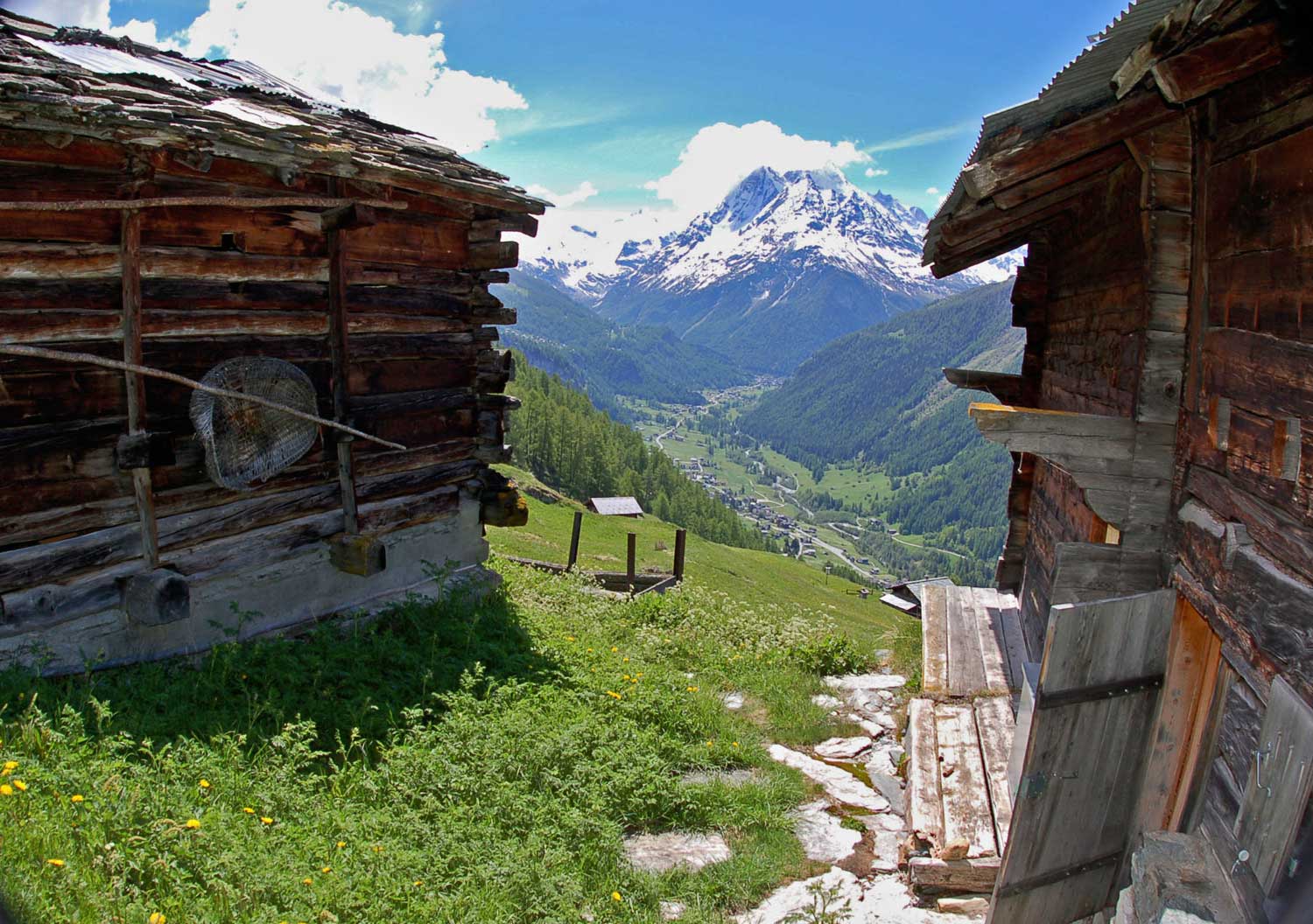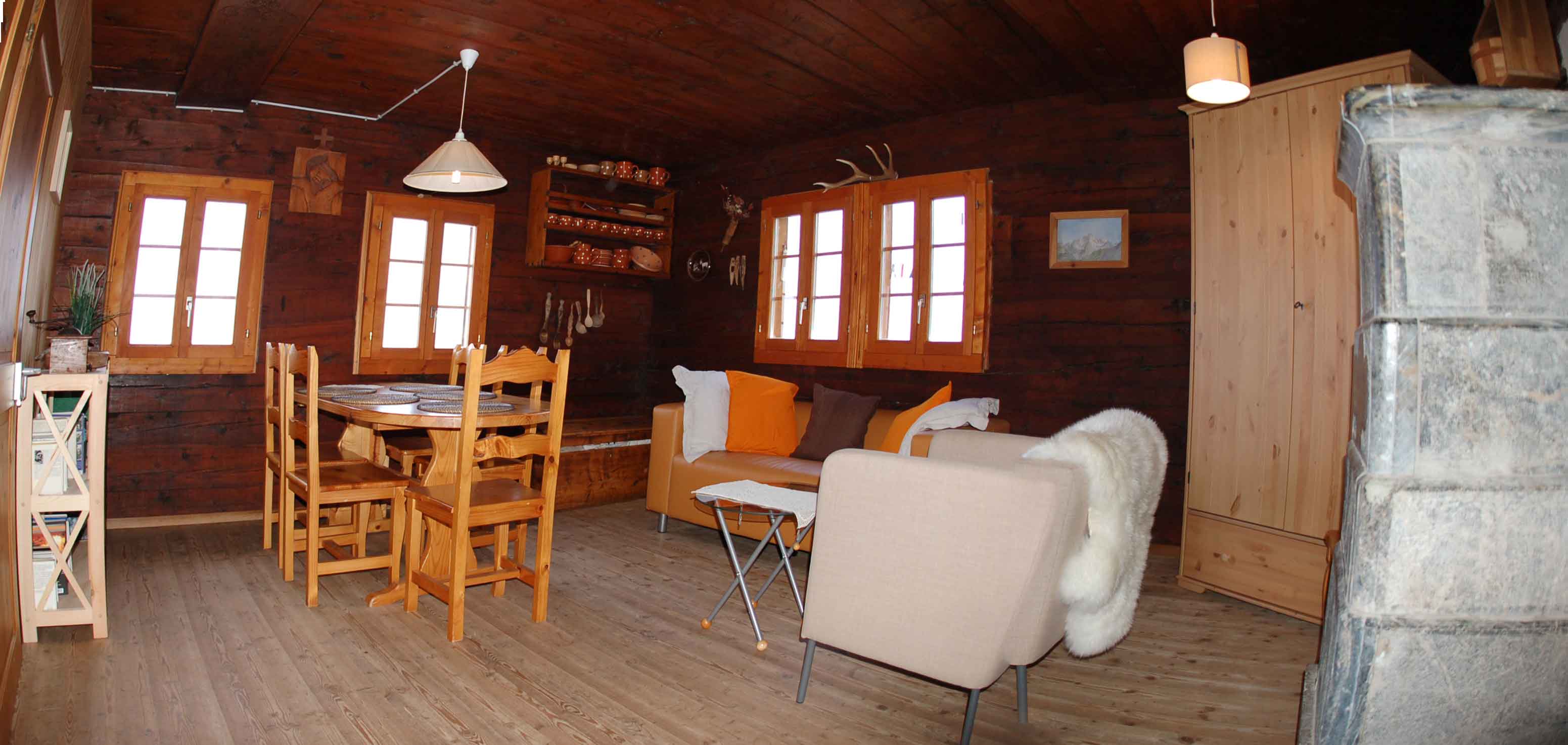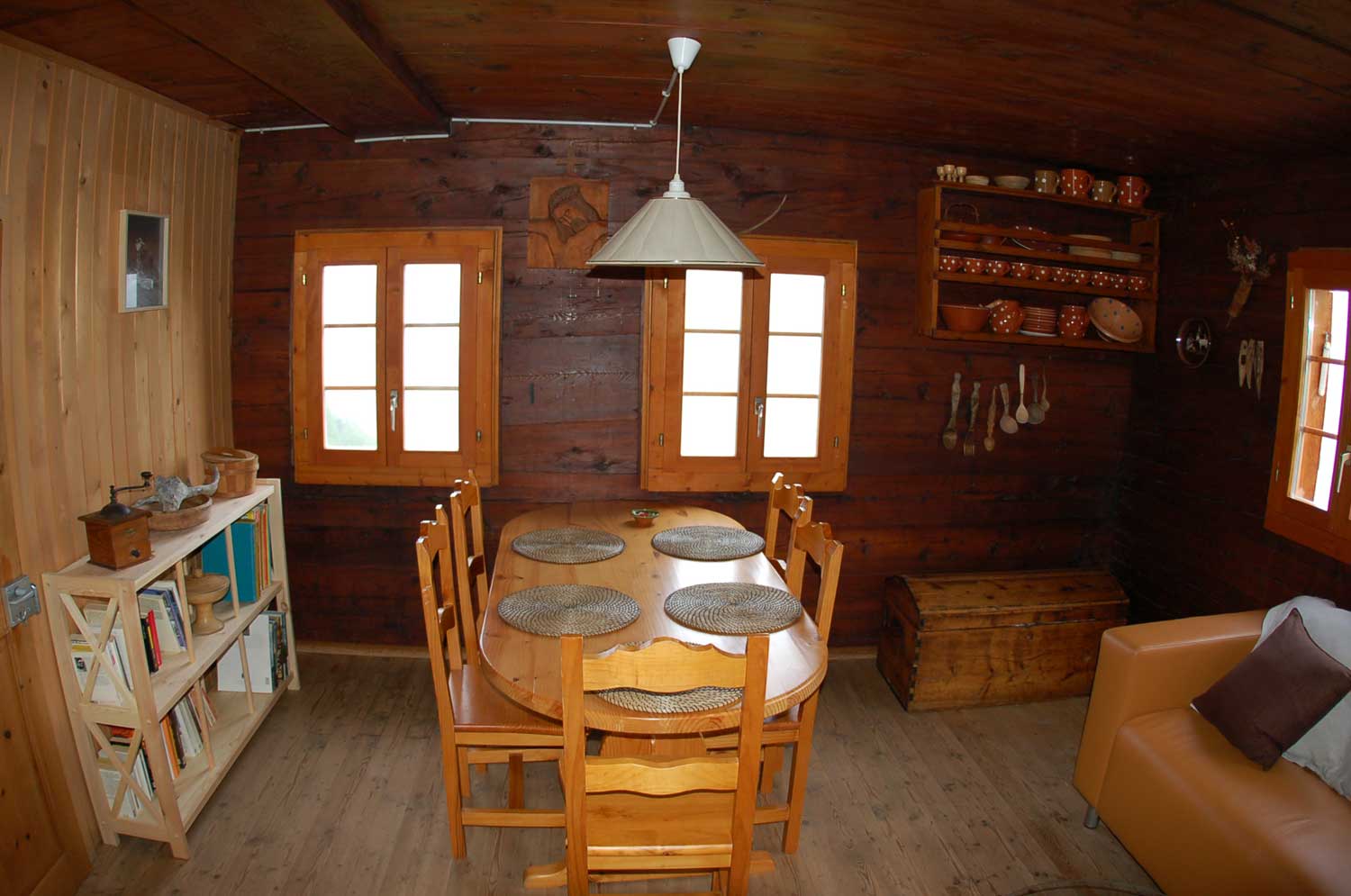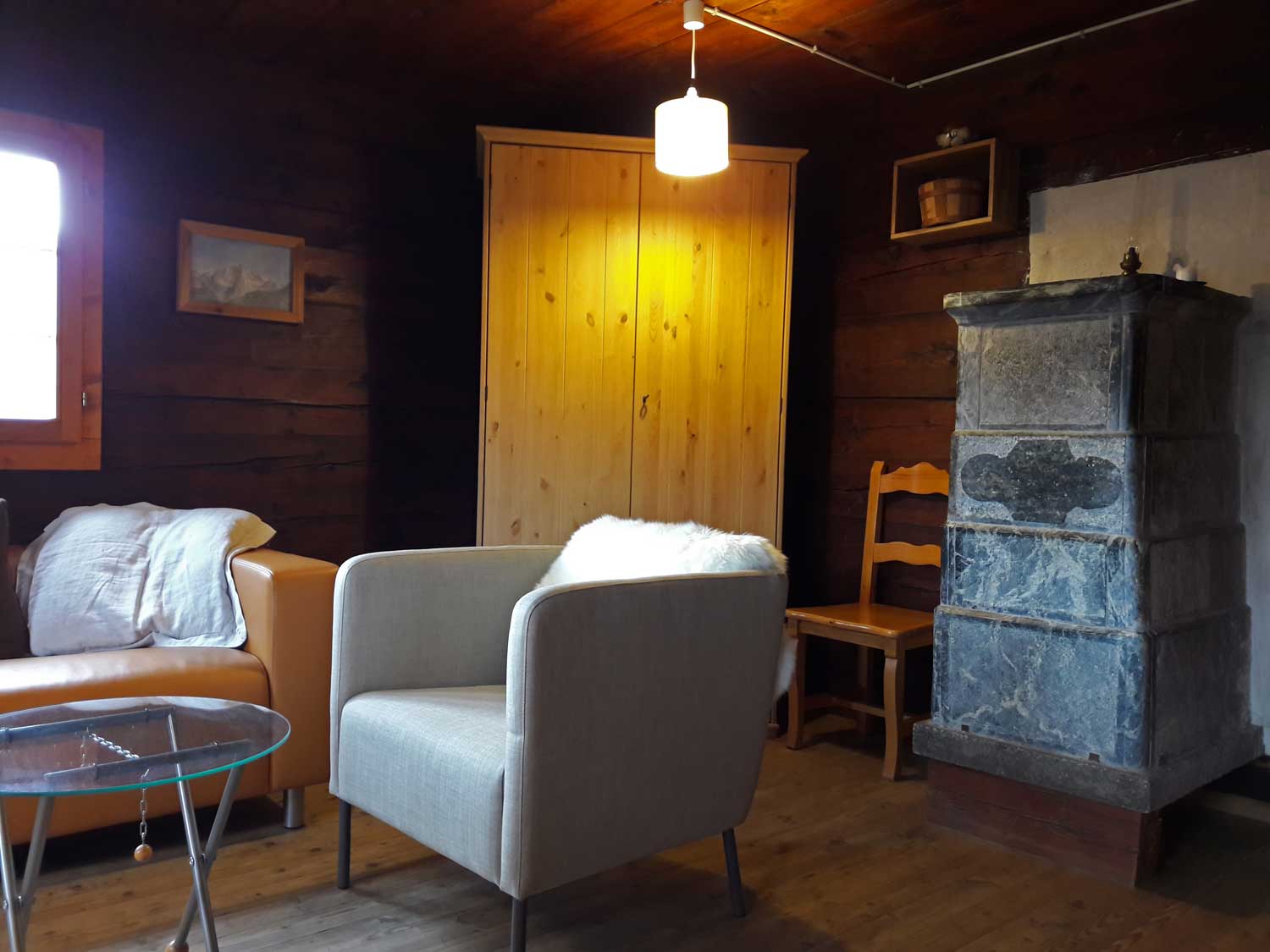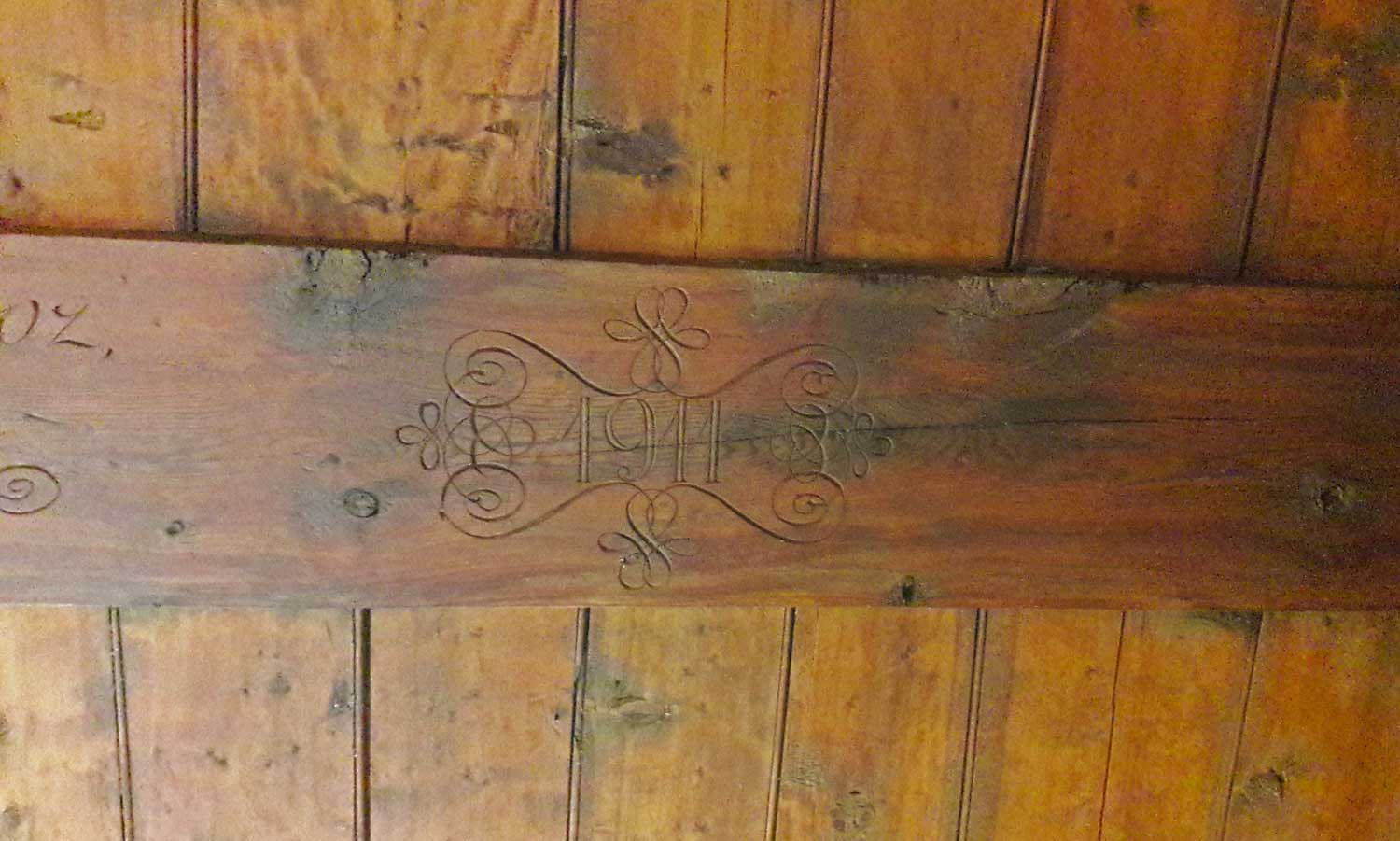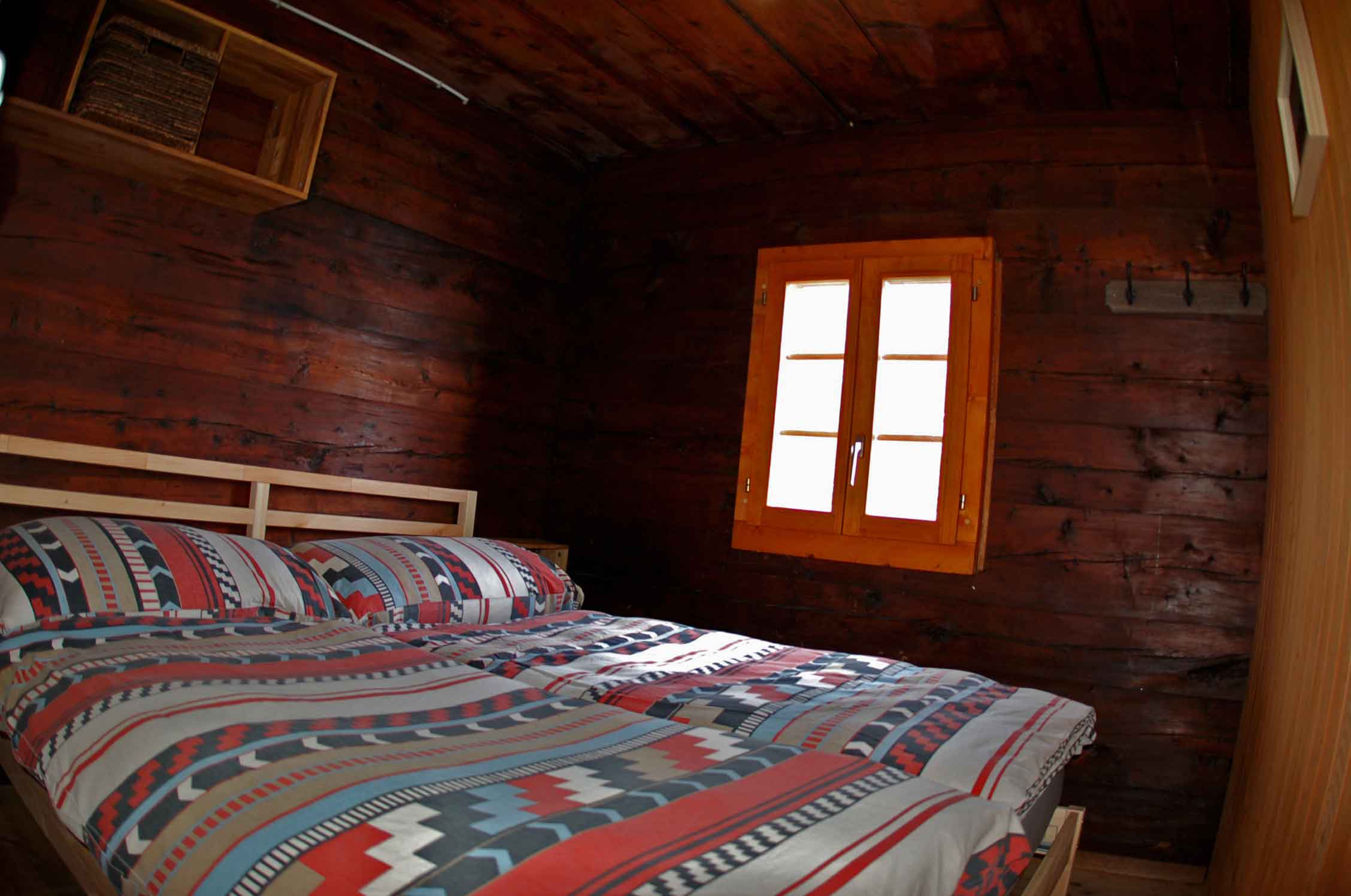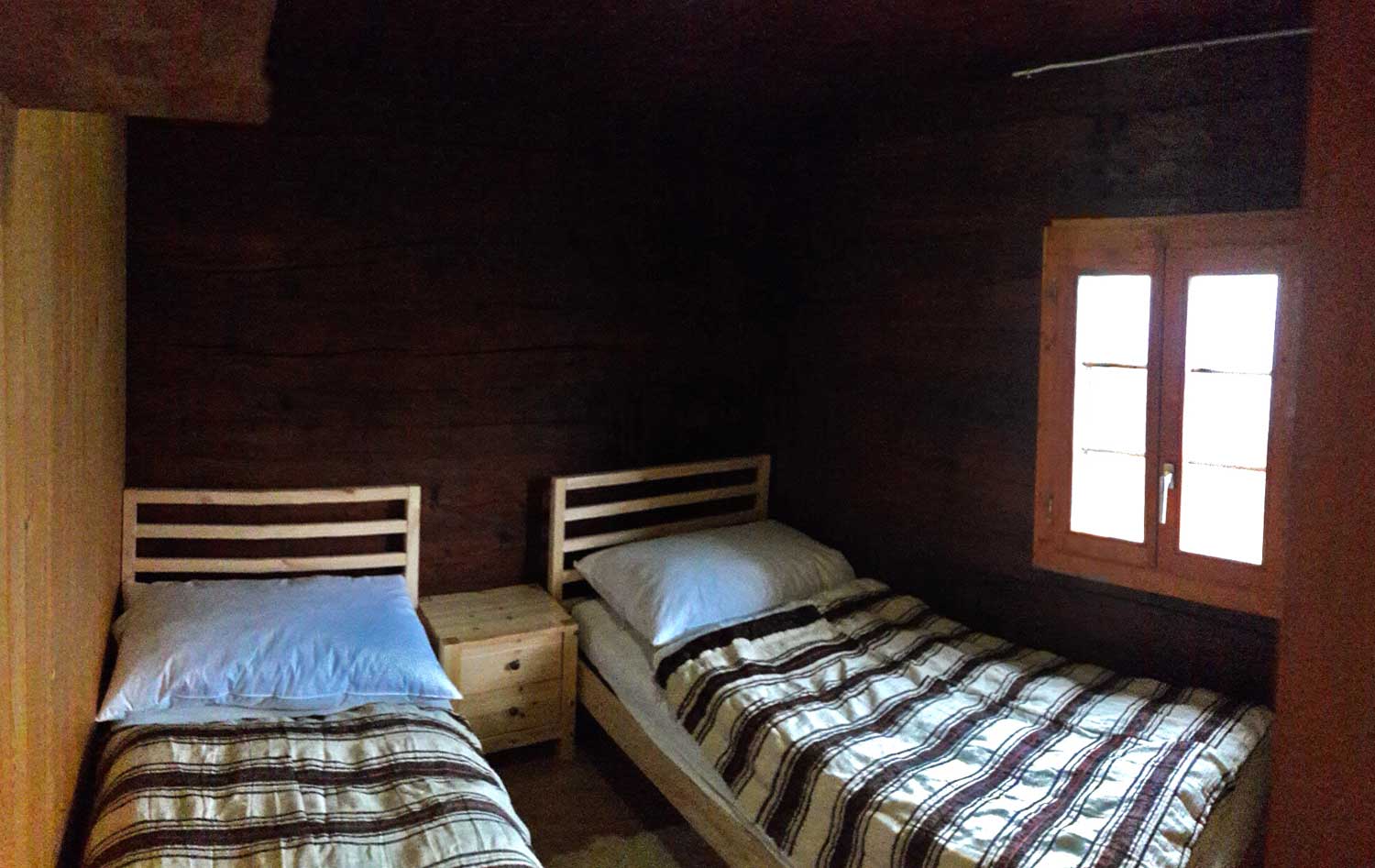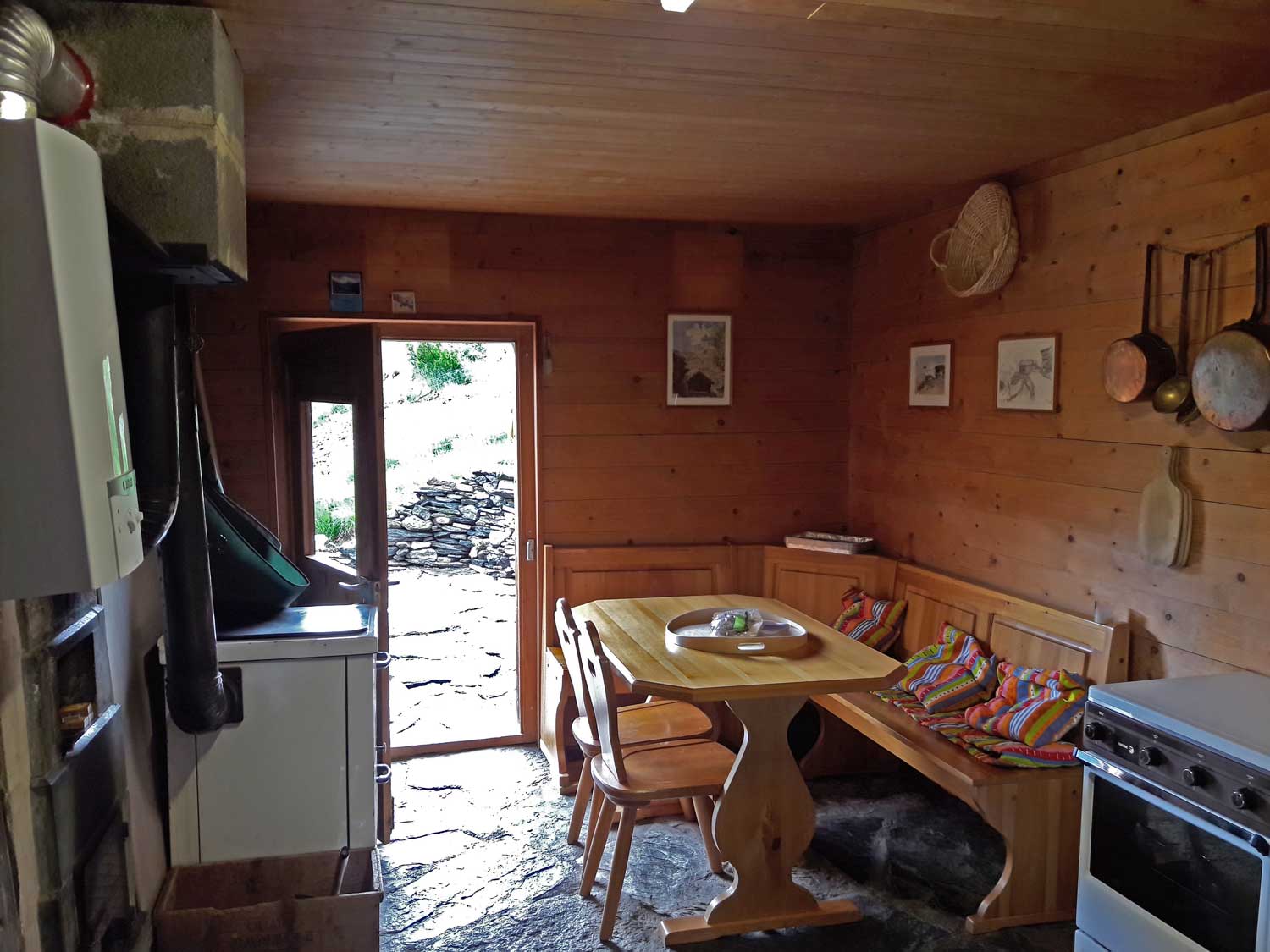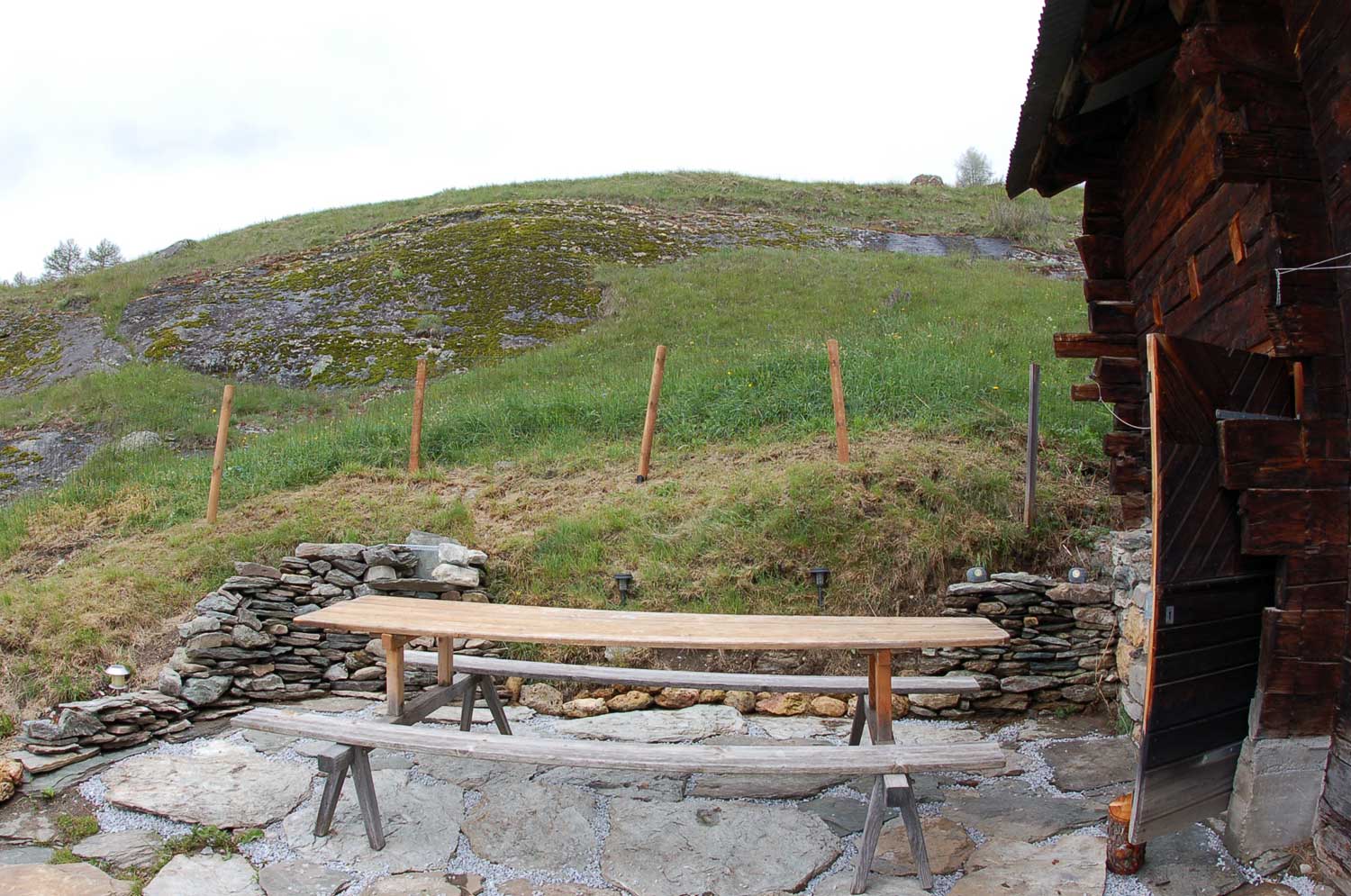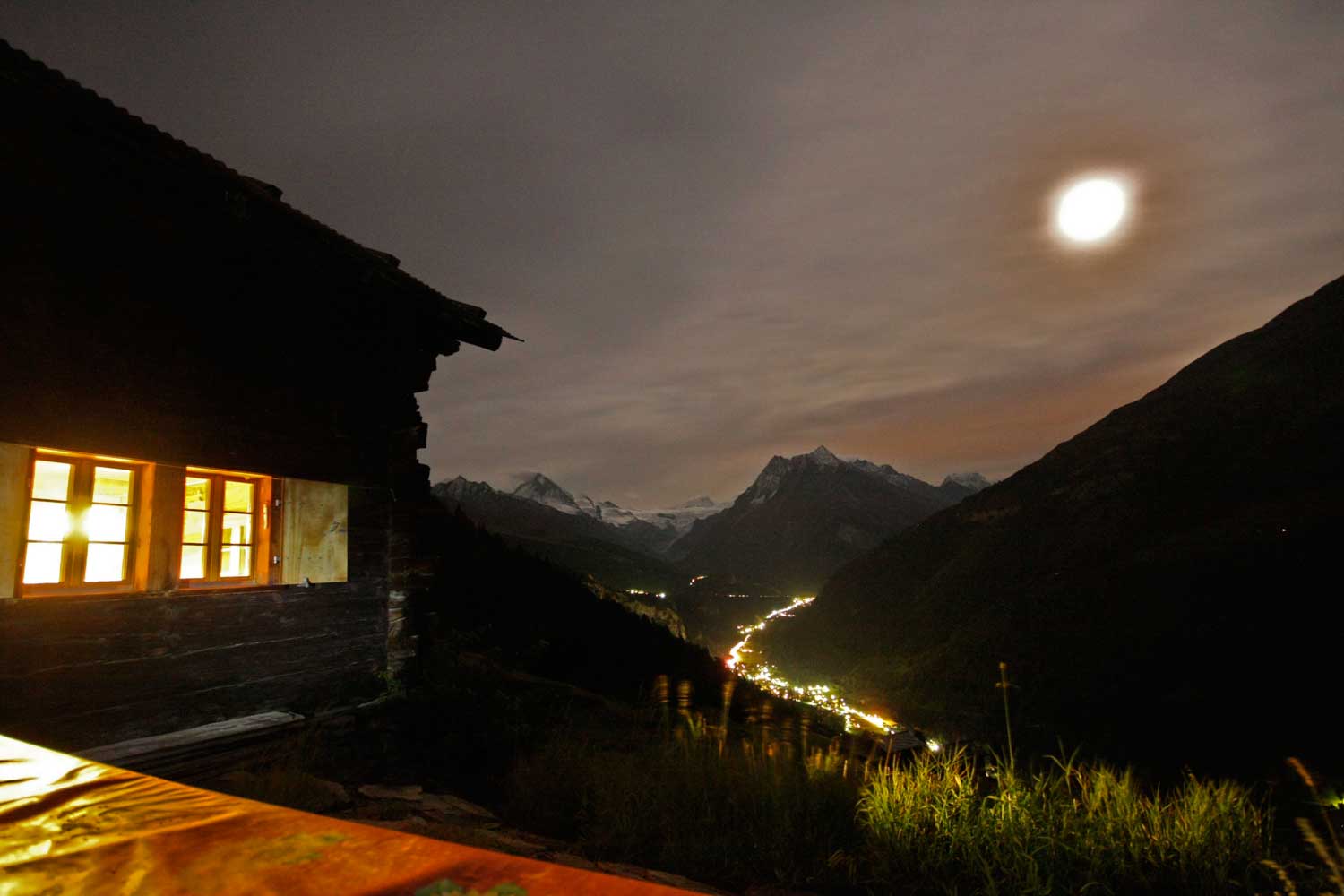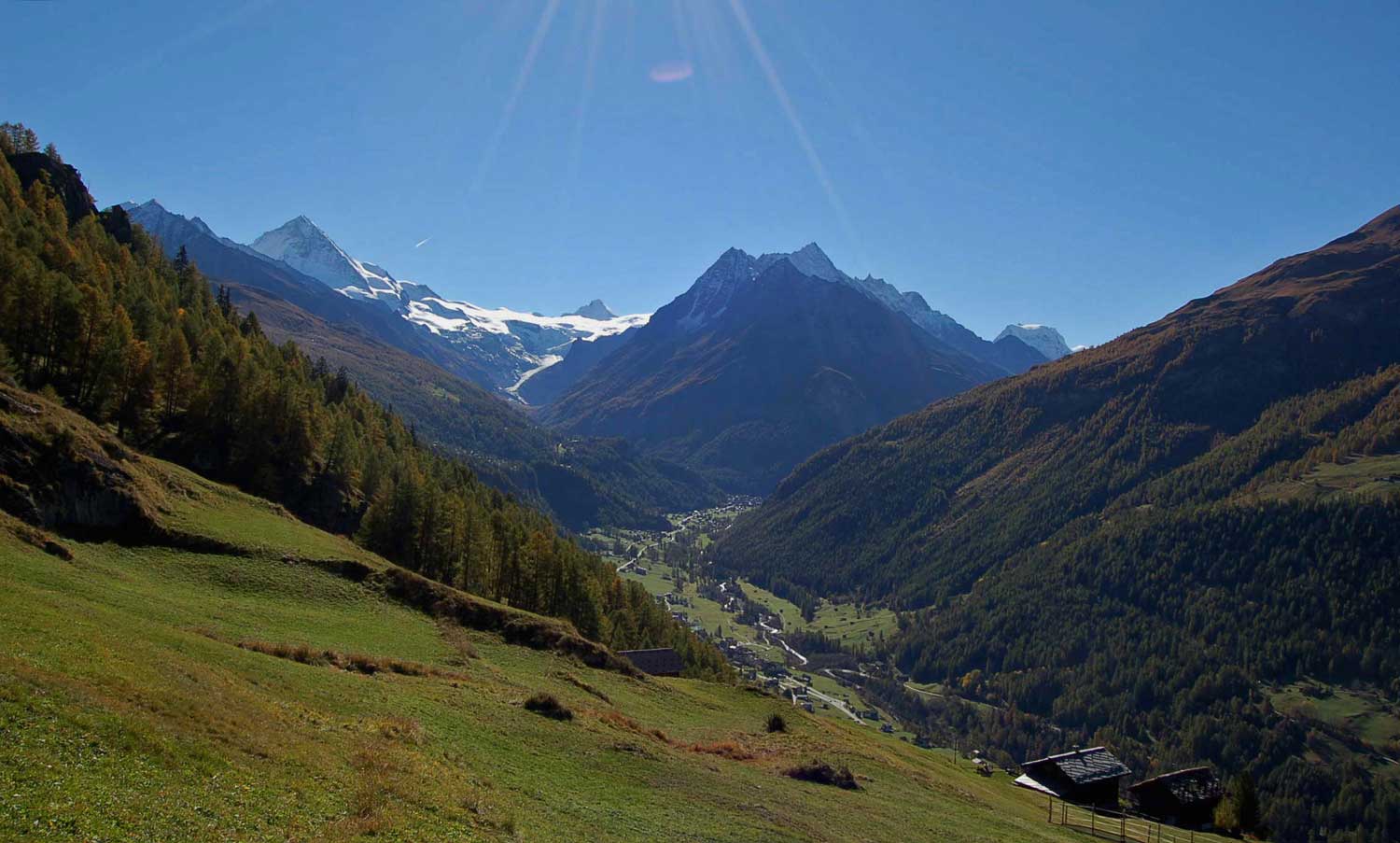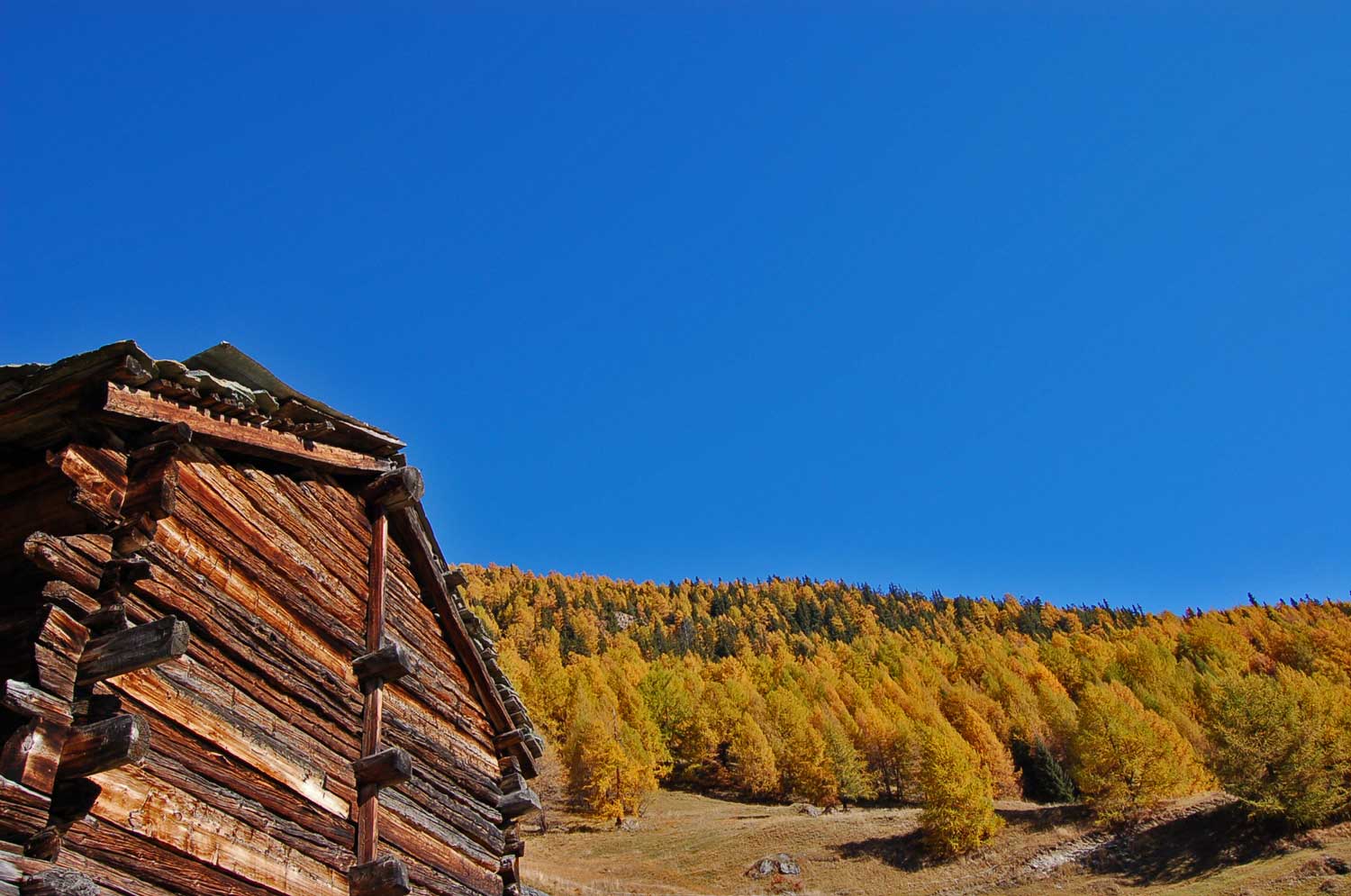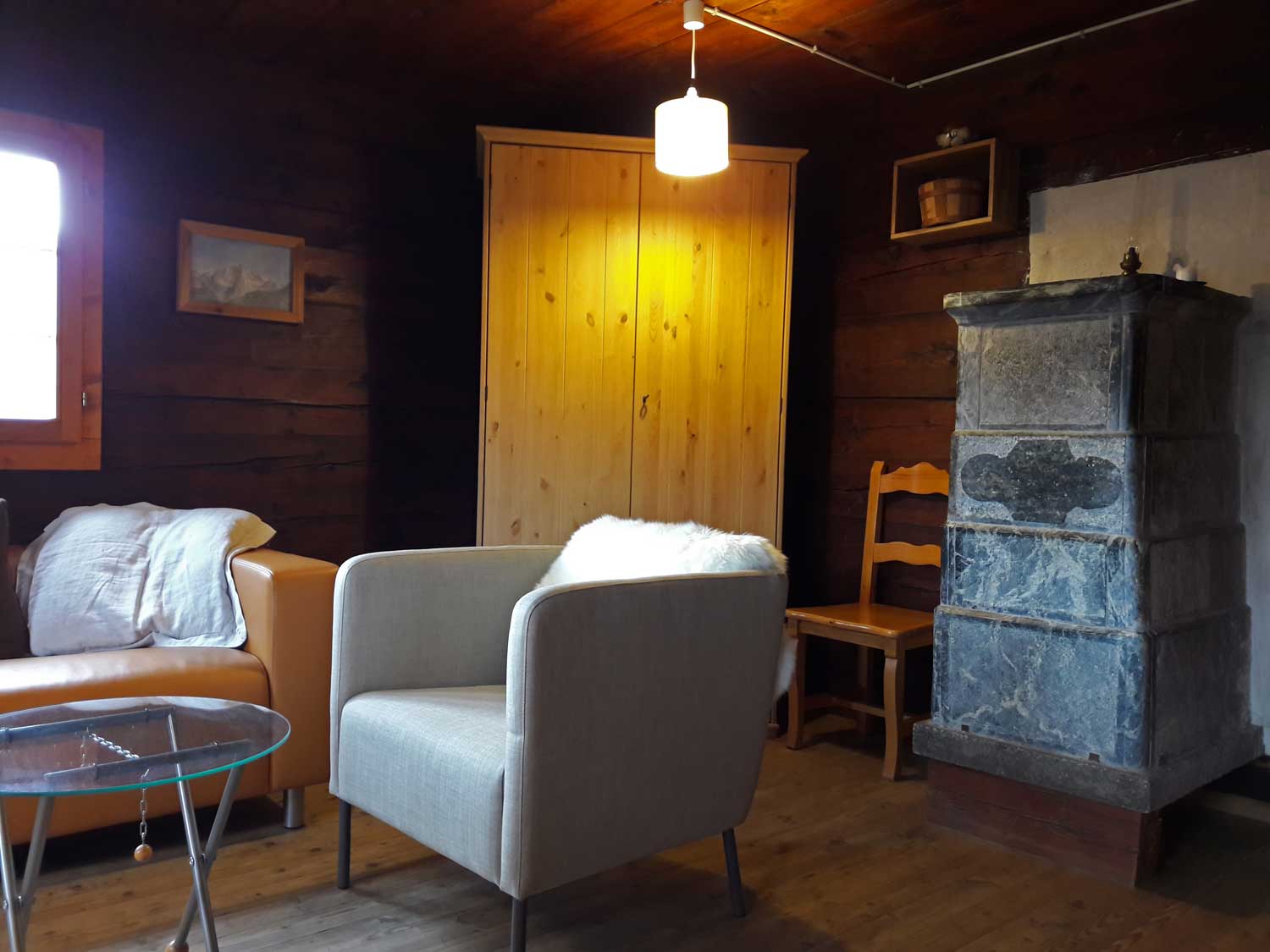 Chalet_Nid_d_Aigle_Mayen_louer_Evolene_Herens_Valais
Mayen_Nid_d_Aigle_Volovron_pierre_ollaire